Algeria has sadly joined the list of countries with brutal and uncontrollable wildfires. Under extreme weather conditions and dryness, the situation remains unmanageable. According to preliminary numbers, at least 42 people were tragically lost to the flames, while efforts are on the rise to control the tragedy.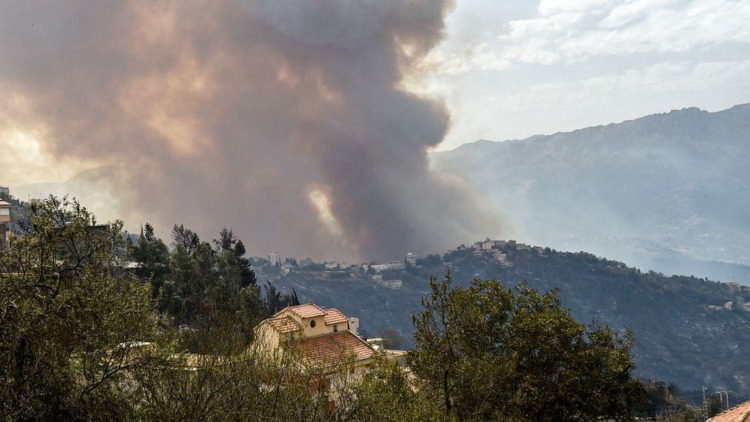 Among the fatalities were 25 soldiers who were martyred while trying to assist and save citizens.
The Algerian president Abdelmadjid Tebboune mourned their loss in an official statement. He also highlighted their heroic deeds of saving over 100 civilians from the raging flames.
The Kabylie region near the capital Algiers has been the area most impacted. According to CNN, as of Monday, approximately 70 fires broke out over 16 states along Algeria's coast, with 10 raging in the most populated area in Kabylie, Tizi Ouzou.
Abnormal weather conditions in a country already facing a drought have pushed the fires to this extreme. However, new reports name arson as one of the possible reasons for fires.
Following this travesty, the UN released a major report emphasizing that the dangers of global warming are more severe than what was thought before.
We pray for Algeria's safety and the safety of its people. We applaud the courage of all rescuers and first responders. May Algeria find its strength in these tragic times.
WE SAID THIS: Pray for Algeria!