With its alluring flavor and aroma, Arab cuisine has made its mark all over the world. Over the years, we have heard a lot, particularly in the United States, about Arab eateries that strongly promote the delectable cuisines of the region. This time, a family from Lebanon decided to introduce Manouche to the people of Virginia, Maryland, and the District of Columbia. They go by the name Z&Z (Zayt and Za'atar), and their history dates all the way back to the 1980s.
To learn more about their story and how Z&Z as a brand developed over time, we sat down with Danny, a family member and one of the brand's creators.
Danny started by saying that their family all have grown up around restaurants with an
entrepreneurial itch, and a way to connect with their Lebanese heritage. He then stated that Z&Z began "when on one day, our entire family was sitting around thinking of potential projects that allowed us to share our culture's food with the world." After doing some research and surveying the existing landscape, Danny's family settled on their childhood favorite; the za'atar manoushe. During that time, the za'atar manoushe was largely unknown and very hard to find in the U.S. As a result, the family decided to get started with one farmer's market on Wednesdays at the Foggy Bottom Market in Washington, D.C.
Like any business, the family faced challenges as none of them had any experience starting a business before and they didn't have access to any resources to help them get started. Danny explained that they had to learn and figure out every aspect of starting, running, and growing a business through research and lots of trial and error. Fortunately, these challenges did not hinder their determination and were a gift that allowed them to be more creative and focus on the things they then could control.
Every success story has a touching which is happens to be the case for Z&Z as Danny tells us that before opening up their first restaurant, he recalled all the work they had to complete as they hustled around markets for five years, setting up tents and taking all of their equipment and ingredients with them back and forth. During this time, they were able to develop a very strong community of supporters that helped them feel it was time to create a permanent home for Z&Z.
Danny said that they knew that if they ever opened a brick & mortar location for Z&Z, it had to be
somewhere special for the family. So, in the fall of 2021, Danny and his siblings surprised their family as they took over the location of their grandfather's first restaurant when he came to the U.S. in 1982. Danny's grandfather, Fayez Khawaja, saved up after years of night shifts sweeping bakeries and making donuts to open up his own business– a fried chicken and sub shop called Chicken Tonight in Rockville, Maryland.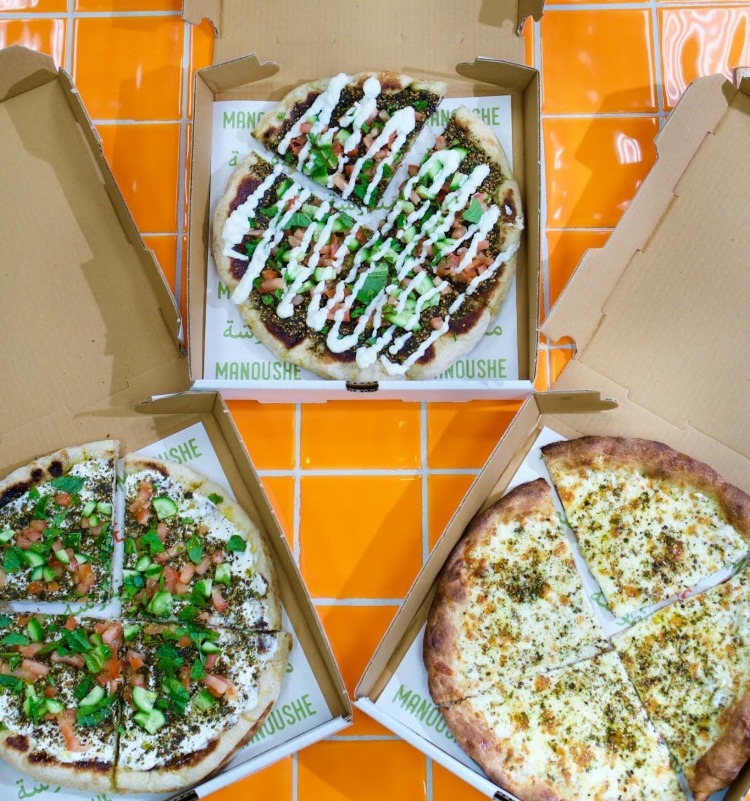 Danny explained the special bond between Arabs and food, a bond that is inseparable, "so much of our history, traditions and rituals are all practiced through the foods we eat and how we eat them. I think this is amplified to another level with Arab food culture. We always joke that food is the only love language in our culture. This is because food and hospitality go hand in hand as we Arabs come from arguably the most hospitable culture on the planet."
With their US residency, Danny spoke about how his family always try to honor the traditional roots of their foods but also want to try to continue to have fun pushing the cuisine forward. For example, they do some creative combinations that use traditional ingredients that one can find in an Arabic kitchen but combine them in new and innovative ways.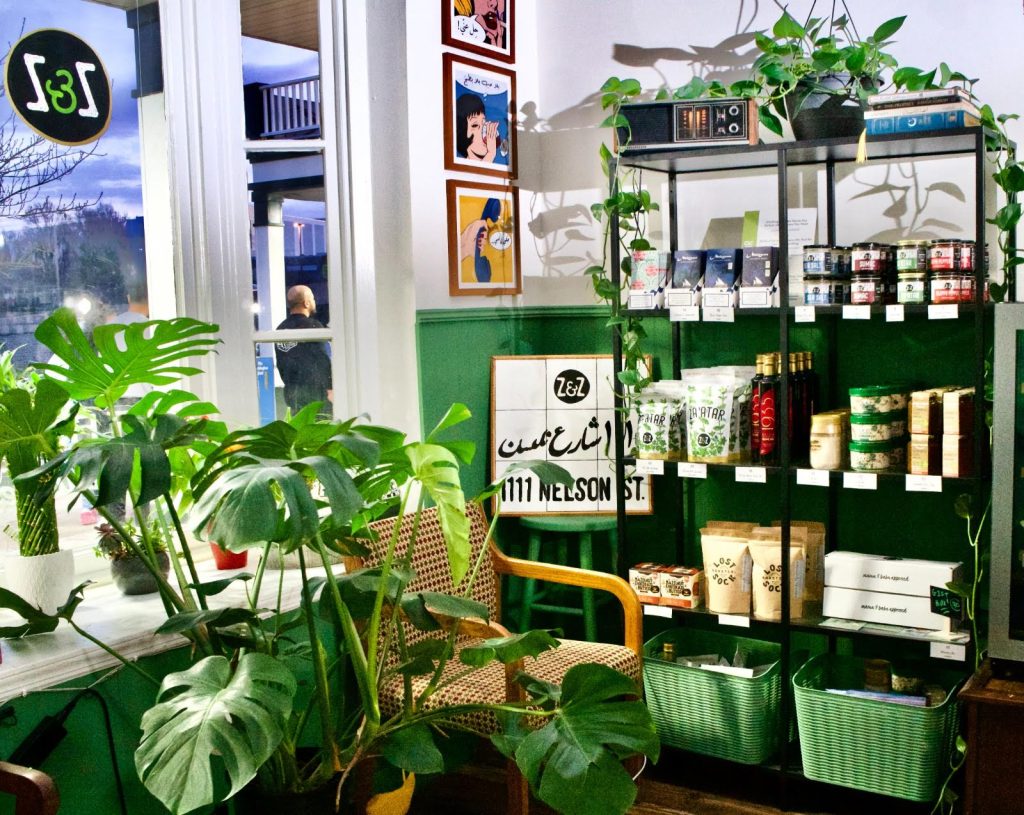 Z&Z began to gain prominence as the famous manoushe became famous amongst a lot of Americans. It was different though at first as no one knew what za'atar was and everyone called manoushe an 'Arab pizza.' Over the years both have become increasingly popular and not only are people familiar with them, they now know and love them and are more curious about Arab culture. As a result, Danny and his family thinks that it is important to continue to push the knowledge and understanding of Arab cuisine and culture among the Western community.

Danny then took the time to explain that Z&Z would not be possible without his grandma who inspired the business tremendously. She was the community bread baker back in the day, the one who had the reputation for making the best bread and always sharing it with everyone. On weekends, Danny says that he and his siblings used to wake up to the smell of our "teta (grandma) baking fresh za'atar mana'eesh at his parents house to help his mom feed 5 growing kids". Danny recalls that these memories were always accompanied with sitting around an amazing Arab breakfast spread of labneh, tomatoes, cucumbers, mint, olives, and tea. It's this food and these feelings that inspired them to share this unique experience with the world.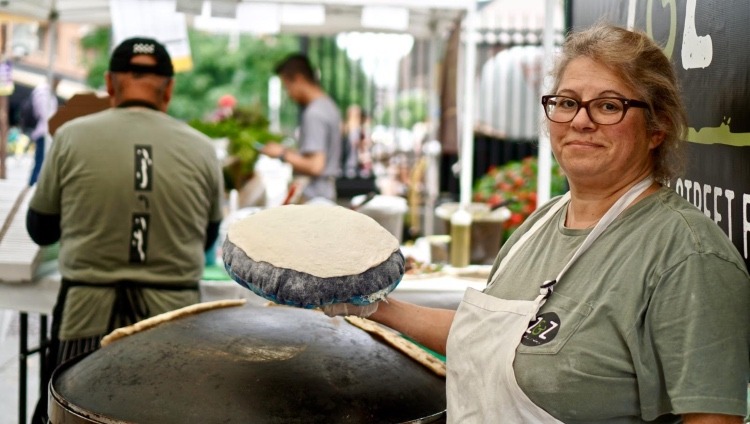 Part of Z&Z's huge success is the incredible support from the Arab community within the US.
Danny suggests that so many people come up to tell them how proud they are of what they are doing and how happy it makes them to see this cultural representation. When someone from the Arab community says that Z&Z reminds them of home, Danny says that it's really the ultimate
compliment for the brand.
Danny then expressed that the number one advice for other small family-owned Arab food businesses across the US is to make sure to foster their community in a genuine and sincere way. This is because Z&Z would not be where it is today without the support of the community that has shown up for them time and time again.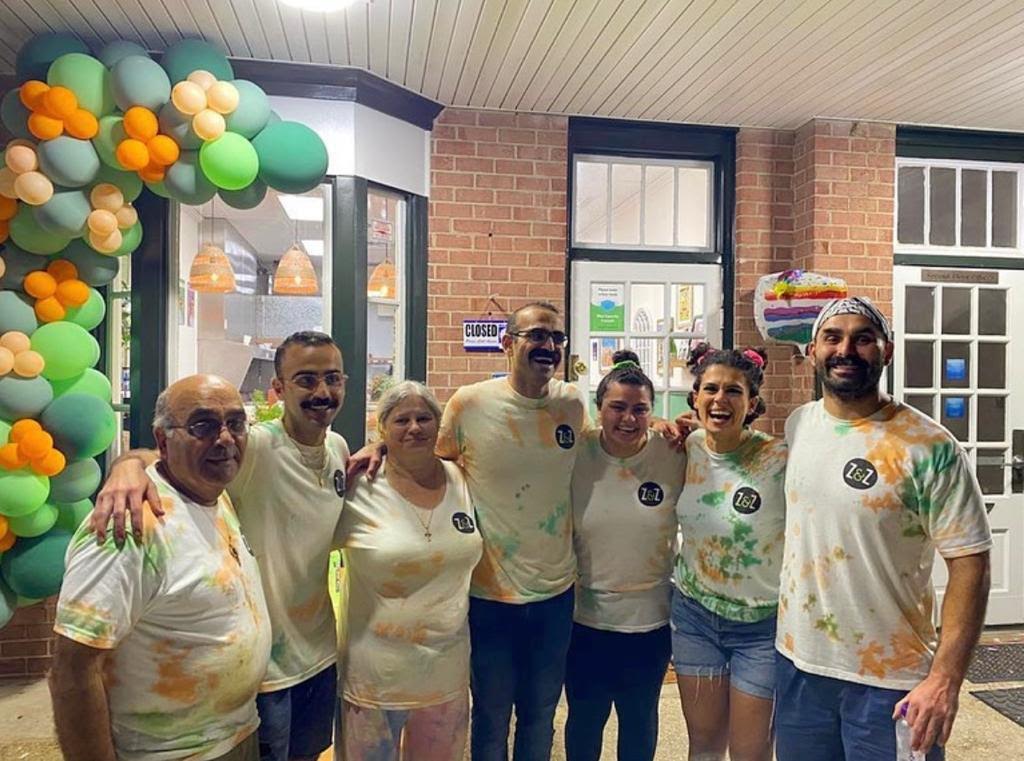 In the end, we were curious to know what would be the next step for Z&Z. Danny responded by putting an emphasis on the importance of continuing to have fun while sharing the most wonderful elements of their culture with the world. Right now, one of their favorite ways to do that is through their youtube channel where they post fun and educational videos.
To see what they're up to, follow them on their Instagram and Facebook pages!