Yemen's Former President Ali Abdullah Saleh Has Been Killed in Sanaa
Via CNN
CNN and Independent have just announced the death of Yemeni former President Ali Abdullah Saleh. The radio station of Yemen's Houthi-run Interior Ministry said on Monday that the militia's former war ally turned adversary had been killed as fighting racked the capital Sanaa.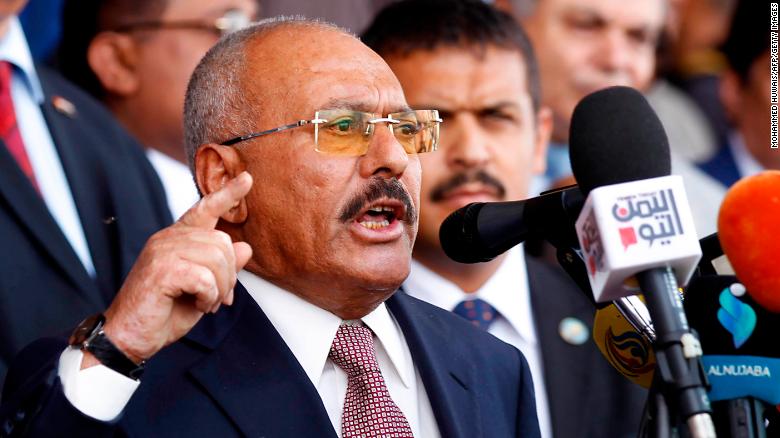 Unverified footage circulated by Yemeni social media users appeared to show a corpse resembling the Yemeni leader. Sanaa's Houthi-controled Interior Ministry announced Saleh's death in a statement. "The militias of treason are finished and their leader has been killed."
Saleh's death comes few days after he announced "he was parting ways with his former Houthi allies, and that he wanted to "turn the page" on relations with the Saudi-led coalition that launched a military intervention in Yemen in 2015. The coalition welcomed the move and granted Saleh's forces air support in fierce battles that later transpired.
The United Nations on Saturday urged all factions "to urgently come to the negotiations table and to engage in the peace process." However, this seems to be a bit problematic as the Houthis are potentially poised to completely consolidate power in Yemen.
Saleh's party denied to Reuters that their leader had been killed and said he was still leading forces in heavy fighting in Sanaa that has killed at least 125 people and wounded 238 in six days, according to the International Committee of the Red Cross.
WE SAID THIS: The death of the former president will deal a blow to hopes of an end to the country's protracted conflict.