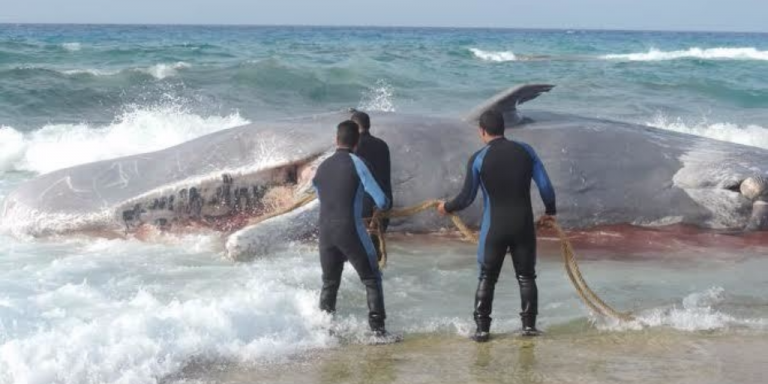 This week, a dead whale has been found washed ashore in Marsa Matrouh by city locals. The authorities later revealed that the whale was 15 meters long and weighed seven tons.
Not a lot is known about how the whale that ended up in Marsa Matrouh, but the General Director of the Fisheries Authority suggested that the whale belonged to the Atlantic Ocean and swam to the Mediterranean to mate, only to get stranded and get stuck in the shallow waters of Marsa Matrouh.
Egypt's Ministry of Environment have decided to draw up a plan for burying the whale by digging a deep hole that involves quicklime and plastic insulation, until the specialists ensure that the carcass is well-preserved and ready to be transported to Fayoum's Wadi El-Hitan (Valley of the Whales).
WE SAID THIS: The last ever recorded incident of a whale washing up on an Egyptian shore was in 1908, according to Ahram.