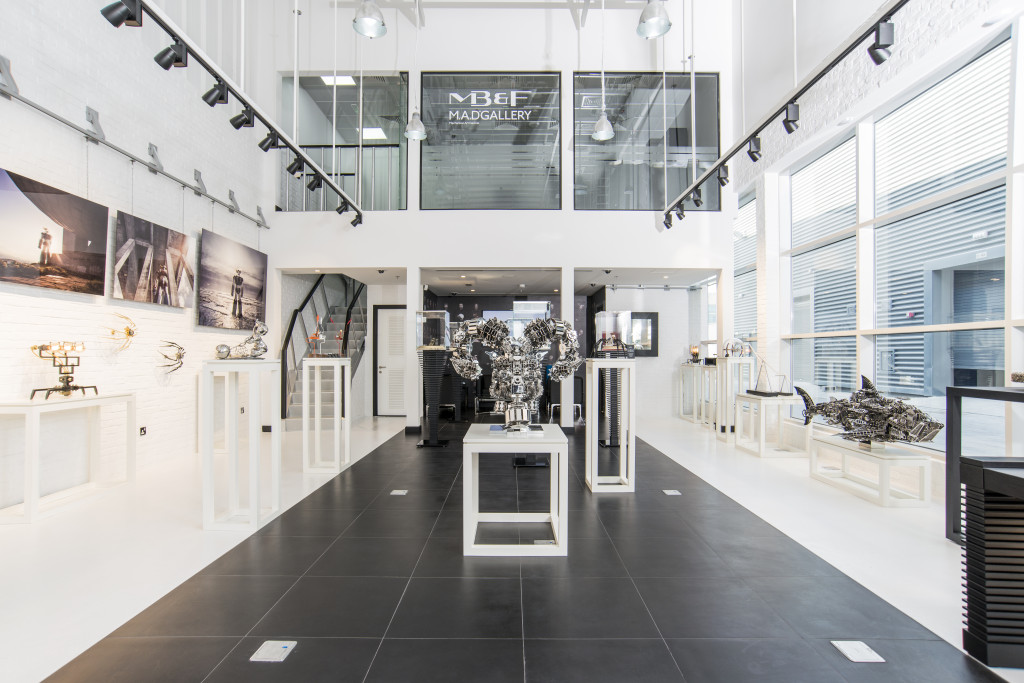 Last week, we witnessed the launch of the first kinetic art gallery, M.A.D (Mechanical Arts Devices), in Dubai held by MB&F and Ahmed Seddiqi & Sons, showcasing the work of international award-winning artists, including Chicara Nagata, a renowned kinetic artist.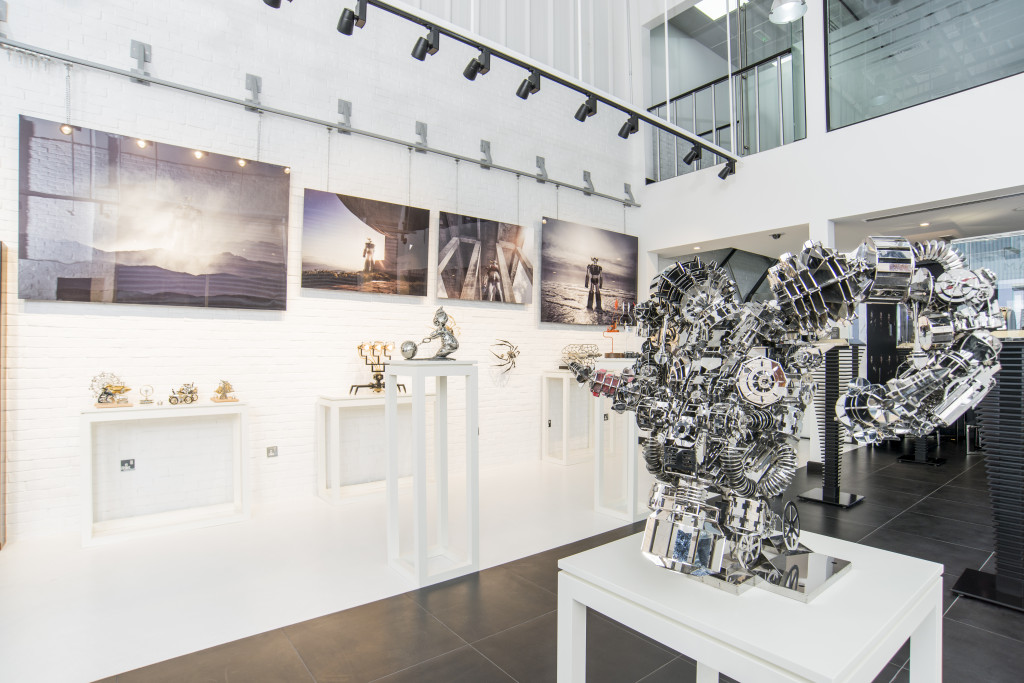 The gallery exhibits works of art that shows intricacy of detail, originality of concept and exquisite craftsmanship throughout the field of kinetic art. MB&F Founder and Creator, Maximillian Busser, has presented many of the prestigious artists in the field, including Chicara Nagata, who was present, and talked about how his award-winning "Road Machines" have required each over 7,000 hours of work, which at the end of the day was worth it!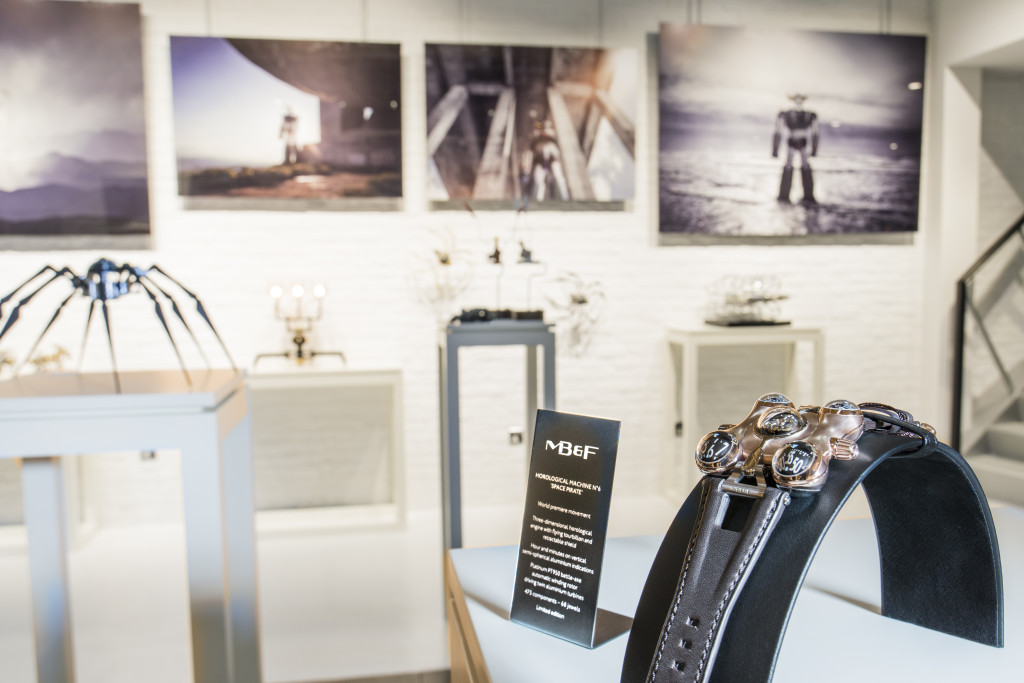 He also introduced the concept behind launching the first kinetic art gallery in Dubai, saying, "Dubai is the most influential and dynamic art hub in the region and we are excited to introduce these international artists to the local audience for the first time. In Ahmed Seddiqi & Sons, we found the perfect local partners as they have believed in and supported the M.A.D Gallery concept from the very beginning." Also adding, "The artworks we have chosen for M.A.D Gallery speak to the creative, youthful and playful spirit within us and encourage the viewers to engage on a personal level."
The Gallery features exquisite craftsmanship from MB&F's Horological and Legacy Machines to Mechanical Art devices by amazing creators. Take a look at some of these masterpieces: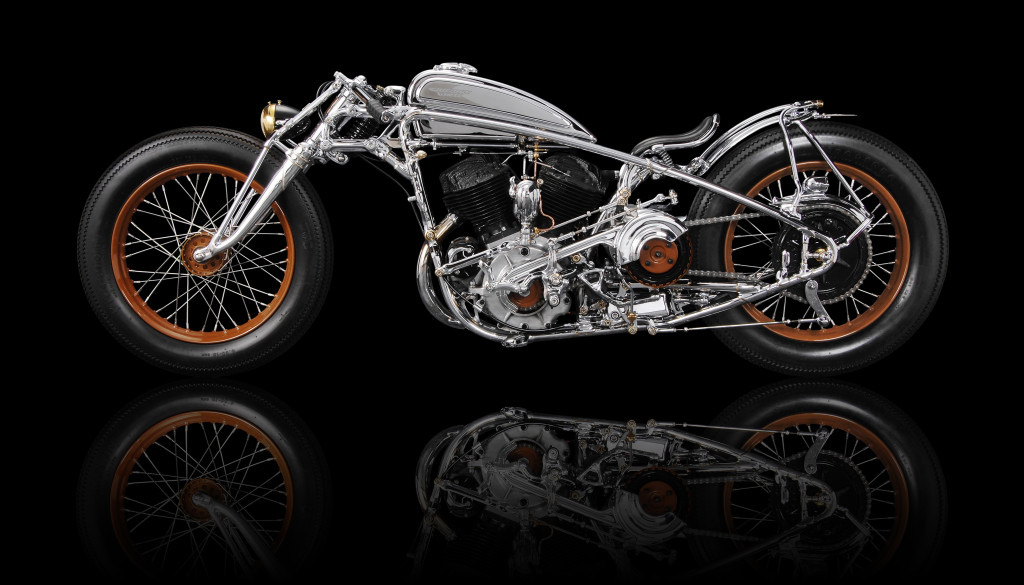 Japan-born artist Chicara Nagata spent most of his childhood riding motorcycles, which inspired him to build his own machines in his own, but unique perspective. His exquisite mechanical art pieces are made of classic engine with distinctively-styled frames that could be described as retro-futuristic.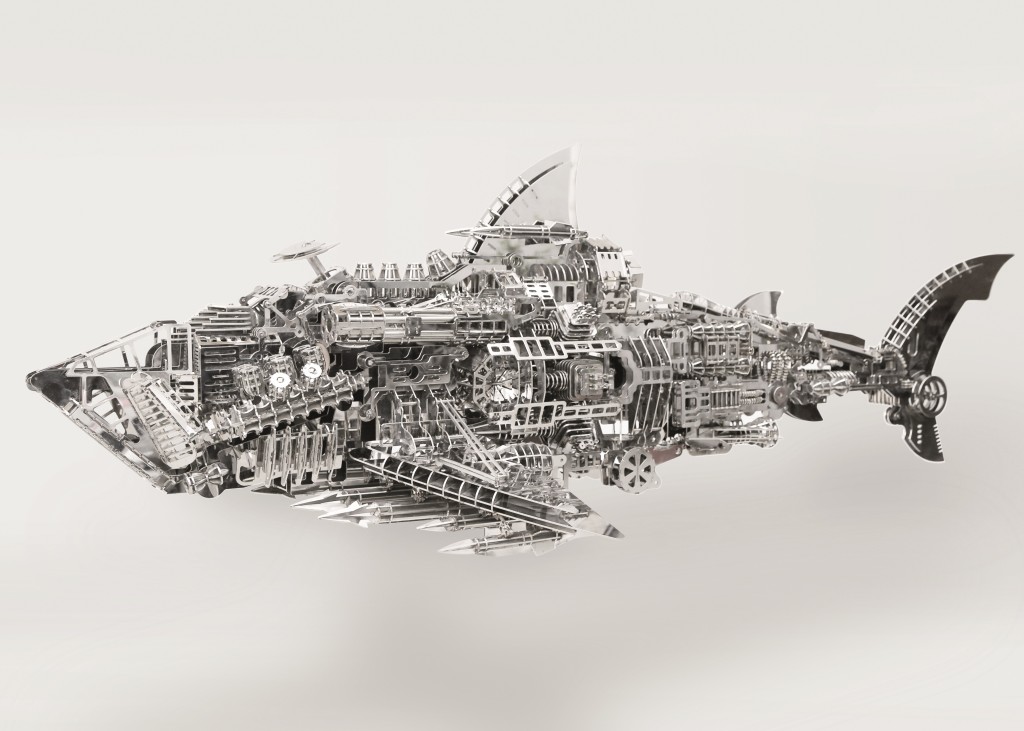 The exhibit feautres incredibly crafted ethereal metallic sculpture made of stainless steel. The "playful" theme is infused in Hang's sculptures, encouraging his audience not to just stand there and admire his work, but touch them and interact with them or manage to bring a smile on their faces.
French-born artist Quentin Carnaille's work are all created using thousands of vintage watch components, reflecting the notion of time.
Berlin-based Frank Buchwald's lamps are not ordinary. These ingenious lamps are manually produced from 200 individual components made from raw steel and brass which are then hand-brushed to create a black surface structure. He used to be a freelance science-fiction illustrator, but decided to quit his job to accomplish his dream of creating light objects in his own way. Inspiring!
WE SAID THIS: Don't miss Youssef Nabil's 'I Saved My Belly Dancer' Featuring Salma Hayek Debuts in Dubai.