9 Reasons Why You Should Visit Ras Al Khaimah
(Photo credit: scrubnurse)
Ras Al Khaimah, an inspiring breath-taking emirate located a 45-minute drive from Dubai and settled between the Gulf on the west and the Hajar mountain range on the east, has been home to various civilizations and cultures for more than seven thousand years.
It might not be as well-known as the other seven emirates, but it is special and a tempting destination for travelers as it is known for its historical background, exciting activities and mesmerizing landscapes. Here are some interesting sites you should consider visiting:
1. The National Museum of Ras Al Khaimah
This local museum was the residence of the Qawassim rulers until 1964. Behind the wooden doors awaits artifacts from archaeological digs in the area, including Al Julfar, an important port between the 14th and 17th centuries, as well as gems, soft stone vessels and terracotta urns.
2. Dhayah Fort
Enjoy the 360-degree mesmerizing panoramas of vast date palms and the Hajar mountains from this twin-towered hilltop fortress. It's about 18km north of Ras Al Khaimah and was built in the early 19th century. The fort witnessed the last battle between the British troops and local tribes in 1819.
3. Saqr Public Park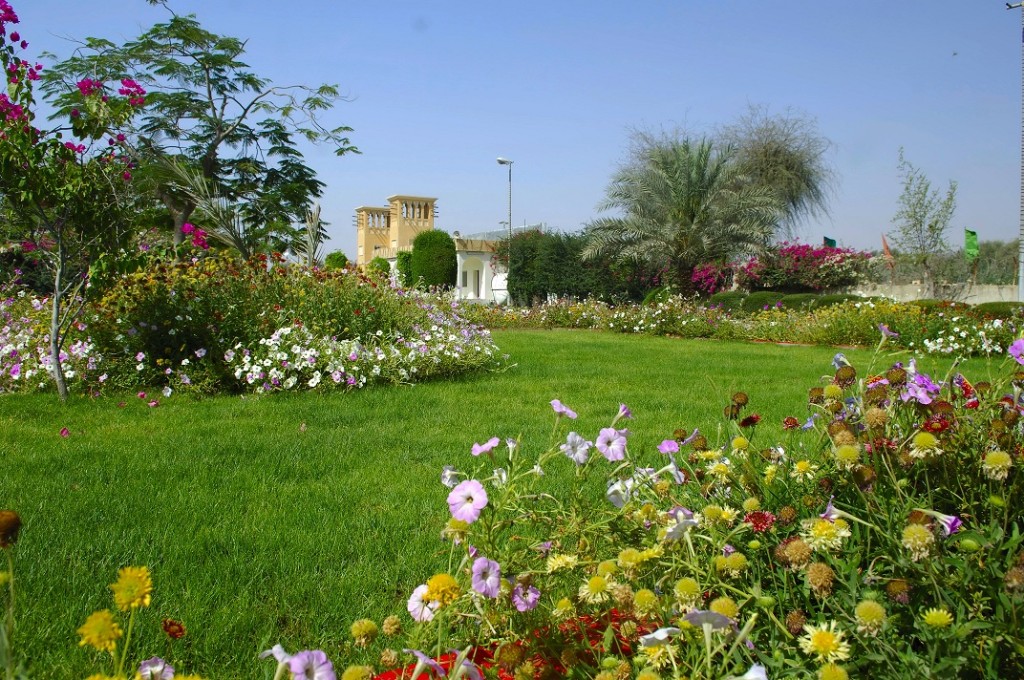 Although the UAE is known for its divine dunes and deserts, Ras Al Khaimah has one of the oldest and largest family entertainment parks, Saqr Public Park.
4. Ice Land
Ice Land is the largest water park in the Middle East and the average number of visitors reaches 25,000 visitors per month. It also fetures the largest artificial waterfall in the world, Penguin Fall, at 120 feet long and 540 feet wide. It also has Coral Reef, which gives visitors the experience of diving and watching living reefs and fish within an artificial water environment imitating reality.
This old, abandoned and preserved coastal village known as the "ghost town" or Jazirat Al Hamra is a must-visit. It is noted by its remains of coral stone houses, wind towers, mosques, schools and shops. Its people used to make a living mostly out of fishing and pearling until they left in 1968. Today, local and international production houses use this location to film series and movies, including War Machine starring Brad Pitt and Angelina Jolie. Although it is a protected site, you can peek through its fences to get a glance of this Arabian beauty.
6. Sports Clubs in Ras Al Khaimah
Are you into camel and horse racing? What about falconry shows? How about marine skiing or shooting? At RAK, it's possible to do all that in one place, as well as other activities, including squash, swimming, diving, water skiing, sailing and trips to explore the mountains. Officials and the government of Ras Al Khaimah pay great attention to sports activities through various festivals, such as sculling, the Awafi Festival, and the Ras Al Khaimah Half Marathon.
7. Jazirah Aviation Club
This is the first club for flying small gliders in the UAE. Visitors of the club can try a small plane ride experience, which provides a wonderful opportunity to see the city.
8. Bedouin Oasis Camp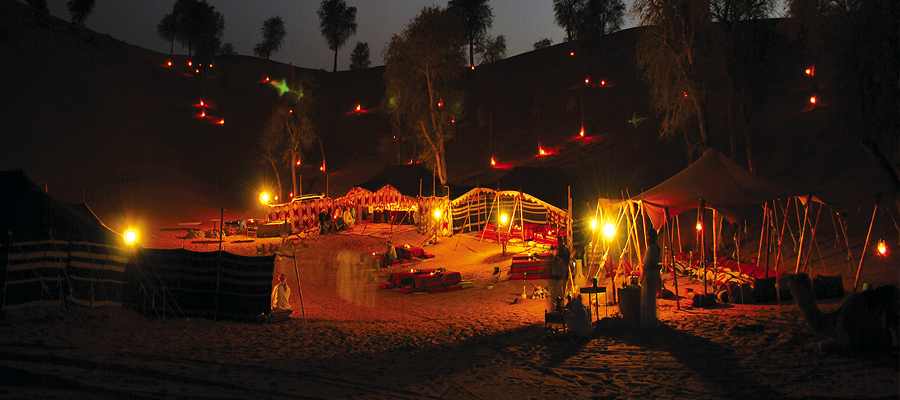 Experience a recreated Bedouin desert camp surrounded by candles and lanterns, go camel riding, watch a belly dancer, get sheesha, soft drinks and henna! You can also spend the night "glamping" (glam camping) in a comfy tent.
9. Jebel Jais Mountain Road
Jebel Jais is the highest peak in the UAE and has becoe a magnet for enthusiastic drivers, sightseers and extreme athletes. It forms part of the Hajar Mountains that begin in the Musandam Peninsula and stretch to Sur in Oman. In 2015, the government has corkscrewed almost to the top, delivering great visual sites of artistically eroded cliffs and deep canyons. It is occasionally covered with snow.
WE SAID THIS: Don't miss #UAEOffLimits: Inside the Ghost Town of Jazirat Al Hamrah.