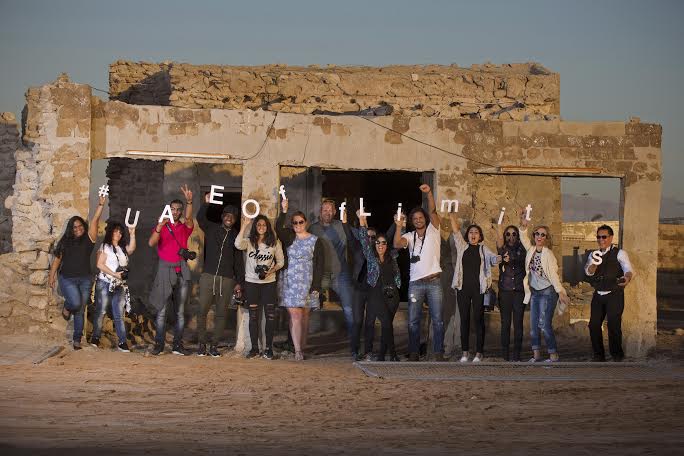 Last week, we were lucky enough to be invited to an exclusive "UrbEx" event hosted by Canon Middle East. We visited the "ghost town" of Jazirat Al Hamra in Ras Al Khaimah with the latest range of Canon cameras and got to be behind the lens for a day with the help of professional photographer and Canon's printing ambassador, Wouter Kingma.
Wouter introduced the unique concept behind UrbEx, or urban exploration, and gave us tips and tricks about how to capture the right moment with the right tools.
"Urban Exploration embraces the art and adventure of seeking out and capturing cast-off locations that lay hidden behind the scenes of cities," Kingma explained. "In recent years, the urbex trend has exploded at a fast pace and has become a growing trend amongst adventure enthusiasts. Photography sits at the heart of urbex and is used to document, celebrate and share these hidden worlds before they crumble away unnoticed."
"Architecture, shops, street art, people… these are things that make a city vibrant. But beneath our feet, off the beaten track and not visible on maps is a secret world waiting to be explored," added Hendrik Verbrugghe, Marketing Director at Canon Middle East. "Jazirat Al Hamra is one such hidden gem that is full of fascinating stories."
Before we headed to the rustic and beautiful village of Jazirat Al Hamra, we were introduced to Canon's latest collection, including the "monsters" EOS 5D, 5DS and 5D SR, which are professionally used to shoot architecture, fashion and landscapes due to the wide lense feature. The new collection also included EOS M10 and PowerShot Models such as G9 X and G5 X. Canon also showcased its new printer, the PIXMA MG7740 and first-of-its-kind photo storage device, the Connect Station CS100.
It was challenging to put what we learned into action, as there were lots of mesmerizing scenes to capture. But all the stress faded away as soon as we started clicking the shutter button.
The town of Jazirat Al Hamra was abandoned since 1968. Its people subsisted from fishing and pearling. The town was full of remains of beautiful coral houses, mosques, old boats, broken down vintage vans and a playground with a swing, which we used to enjoy ourselves for a while.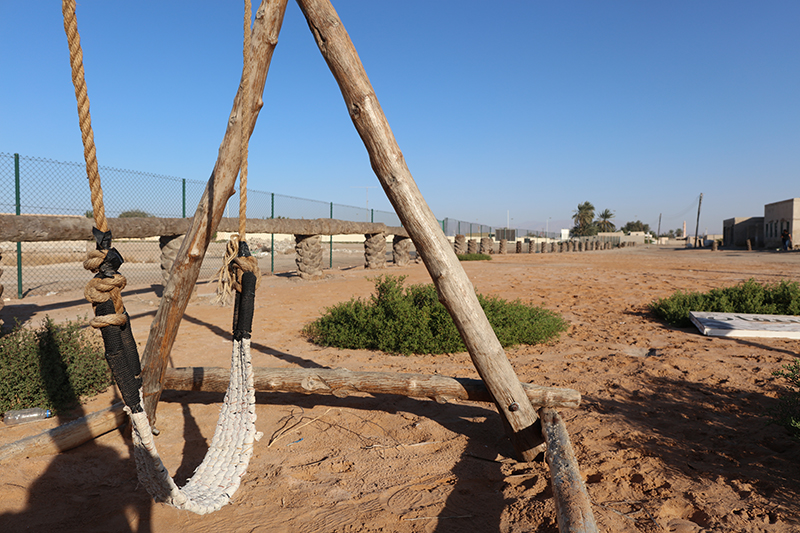 What really caught my eye were the doors, they were my favorite as they were handcrafted and carved amazingly and painted with different colors. Some scenes from Brad Pitt's film War Machine were filmed in this town. Other local production houses have chosen this place to film movies and series as well.
We ended the day at the Banyan Tree Al Wadi Hotel where we had dinner and shared our best photos, guided by Kingma. Our chosen photos were then printed and displayed for everyone to see. Surprisingly, we won the best photo of the day, which was actually the best way to end the experience and a great ego boost for our inner amateur photographer.
WE SAID THIS: Don't miss #ComeAndSeeMyArabia: A Snapshot of the Art of Photography.