#WaraElMazzika: Music Composer Tamer Karawan Gives us the Low Down on Working Remotely With The Bratislava Orchestra and More!
In this edition of #WaraElMazzika, we had a very interesting conversation with the accomplished music composer Tamer Karwan. Karawan debuted as a film score composer in 1998, by scoring the music for the Youssry Nasrallah film "El Madina" (The City). Since then, he scored for numerous films and television series, including "Bab Elshams", "Cabaret" and "Segn Elnesa" (Women's Prison).
We got to discuss with the artist how he composed music for Hazr Tegwal, how he worked remotely with the Bratislava Orchestra, and more. Follow our hashtag #WaraElMazzika for more exclusive interviews from the music scene.
How did you get into music composing and how did you develop the passion for film score composing?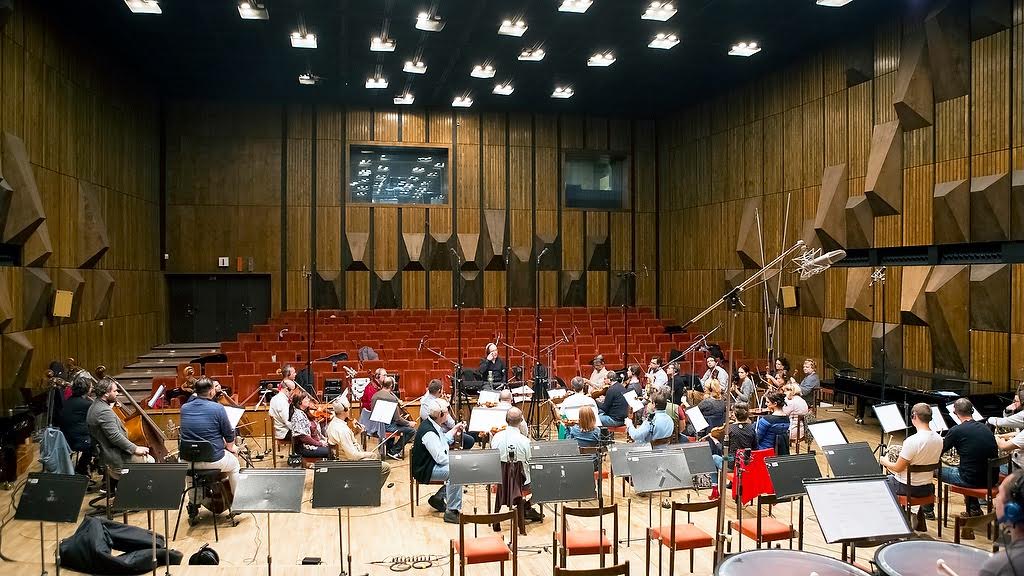 I started my passion for music from a very young age, however, it was not until I was 25 years old that I realized I had the talent to pursue a career in music. At that time I was an editor and had developed another passion for cinema. These two passions were merged into a single quest to compose music for the film. This quest started with composing my first feature film in 1997, El Madina by the great director Yousri Nasrallah.
Talk to us about having to work remotely with the Bratislava Orchestra for Hazr Tegwal and how challenging it was.
I have recorded remotely before, however, the challenge is sometimes not being able to personally talk with the conductor and recording engineer. When you are physically in the recording studio it is a more dynamic experience, and you have more control over the recording than in a remote session.
How did you put your essence in the music of Hazr Tegwal, and in 3 words what can we expect from the soundtrack?
It took a lot of discussions with Amir and a lot of times watching the film to find the right type of music for the film. Midway through the film, we had reached an agreement on the essence of the film's music. However, I decided to change the music to a more subtle emotional bias and Amir agreed with me. So in 3 words, the film's music is " Subtle, Emotional, and Minimalistic".
What was the most challenging project that you worked on to date?
My most challenging projects were the Yousri Nasrallah's film "Bab El Chams" which took around 9 months to compose and produce, also Kamla Abu Zikry's "Sunset Oasis" in which the music had to match the historical period and places it took place in.
Who inspires your music the most?
I think I get inspired by the films and TV shows I work on. That is my main source of inspiration. As a music composer, I am also influenced and inspired by a lot of great composers in both the film and the classical domain.
What are your future plans/projects?
I am currently working on the TV show "Crossroads" starring Mona Zaki and directed by Tamer Mohsen.
WE SAID THIS: Stay tuned for our interviews with the cast of Hazr Tegwal.