Another sexist and disgraceful smear campaign is making the rounds on social media, and this time, it's targeting Egypt's first female Sea Captain, Marwa El Selehdar.
Apparently, online trolls made this a laughing matter amongst themselves by spreading false rumors accusing Captain El Selehdar of being responsible for last month's catastrophic blockage the Suez Canal, propagating the age-old stereotype about women and driving.
The posts claimed that Egypt's first female sea captain was commandeering the giant cargo ship "Ever Given," causing it to get stuck as it was sailing through the world's most important international waterway.
Appalled, the sea captain received the news in disbelief. In fact, at the time of the crisis, the 29-year-old captain was working as first officer, commanding the Aida IV, hundreds of kilometers away in Alexandria.
Earlier this week, she told Youm7 that a fake Facebook page captured a screenshot of an old interview she had conducted, and photoshopped the title to make it look like real news.
Captain El Selehdar described the smear effort against her as an 'organized campaign,' according to Egypt Today. She even recognized three fake Twitter accounts with her name, each with a following of more than 20,000, all propagating these false rumors about her.
Captain Marwa El Selehdar rose through the ranks quickly after her graduation, until she became first officer and captained the Aida IV, a ship owned by Egypt's maritime security authority, and transports supplies to a lighthouse in the Red Sea.
After the Suez Canal expansion in 2015, Aida IV was the first ship to navigate the new course, and El Selehdar became the youngest Egyptian captain, as well as the first woman to cross that route.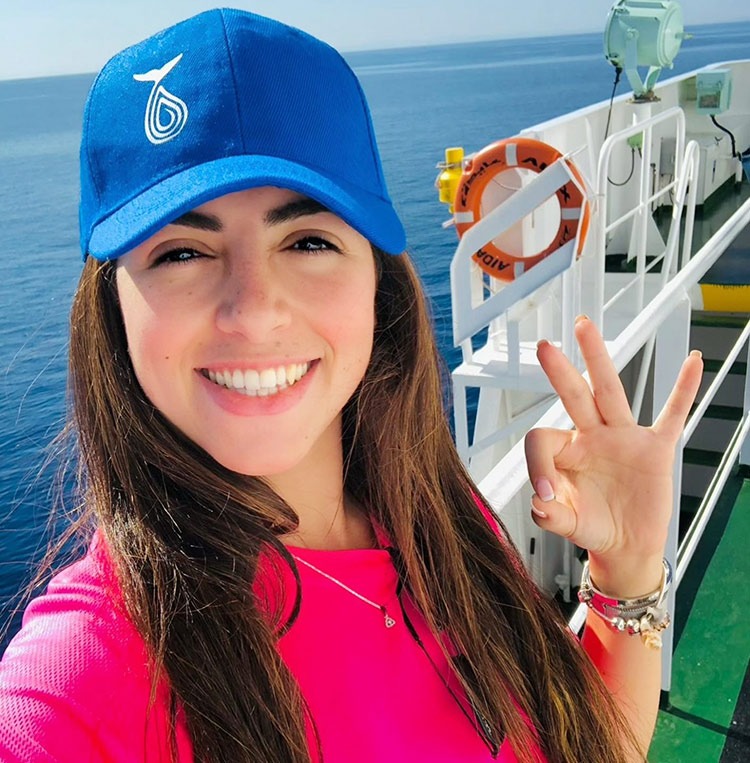 In a male-dominated field such as sailing, women tend to find themselves regular victims of sexism. In fact, this is not the first time Captain El Selehdar was challenged by the patriarchy. When she first enrolled in the Arab Academy for Science, Technology, and Maritime Transport, her application was refused, because the Maritime Transport Department was not accepting females at the time. Despite this obstacle, she applied either way, and was granted permission to pursue her dream after a legal review by then President of Egypt, Hosni Mubarak.
Only 2% of all sailors are women, and in Egypt, only Captain Marwa El Selehdar serves as the first female sea captain; this needs to change. More women should be included in traditionally male-dominated fields.
Rumors like the one discussed earlier need to be discredited immediately, as they only promote outdated and sexist stereotypes that cause serious damage to our societal fabric.