US President Donald Trump's eldest sons Donald Trump Jr. and Eric Trump were guests of honor at the opening of a Trump-branded golf course in Dubai on Saturday, the first Trump property project launched since their father's inauguration.
Despite anger from many Muslim leaders in the US and abroad over the President's travel ban on seven Muslim-majority nations, his sons were warmly welcomed emirate for the opening of the ritzy golf course.
During a brief speech made to a crowd of several hundred people – including property developers and other members of the business community from around the Gulf – Trump Jr. praised the leadership of His Highness Sheikh Mohammed bin Rashid al Maktoum, Vice President and Prime Minister of the UAE and Ruler of Dubai.
"I've been coming to Dubai for over a decade and to see the vision that Sheikh Mohammed has put forth for this country is truly inspiring," he said. "It's truly been a privilege to be part of that vision."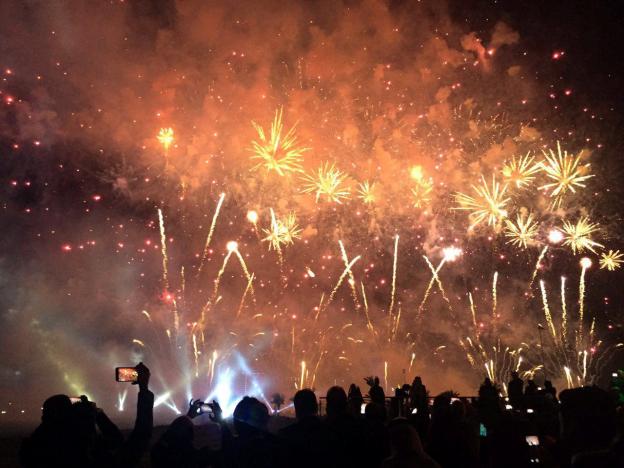 On Saturday, Trump's sons hobnobbed with elites in a separate VIP area. They both received a box containing a pearl as gifts from DAMAC to celebrate their partnership, which Trump Jr. described in his speech as one that is going to last for many years.
WE SAID THIS: The evening ended with a spectacular fireworks display that lit up the sky over the golf course.