Bomb at a Pre-Wedding Party Kills 50 People in Southern Turkey
Women mourn as they wait in front of a hospital morgue in the Turkish city of Gaziantep, after a suspected bomber targeted a wedding celebration in the city, Turkey, August 21, 2016. REUTERS/Osman Orsal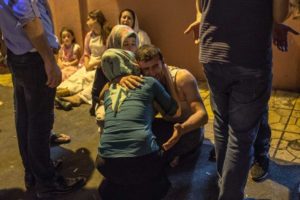 People were dancing in the street last night in Gaziantep, southern Turkey, celebrating their friend's henna party when suddenly a suicide bomber crashed in and bombed the venue taking at least 50 lives, as reported by Reuters. "The celebrations were coming to an end and there was a big explosion among people dancing," said 25-year-old Veli Can. "There was blood and body parts everywhere."
Turkey's president Recep Tayyip Erdogan announced shortly after the accident that the "the deadliest bombing this year in Turkey" is most likely to be carried under the command of Daesh.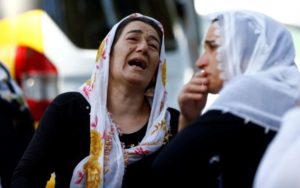 The bride and groom survived this tragedy. The pro-Kurdish Peoples' Democratic Party said in a statement that the wedding was for one of its members, implying that the attack could have some ethnic background. Moreover Daesh has been blamed for suicide bombings on Kurdish gatherings in the past as militants try to stir ethnic tensions.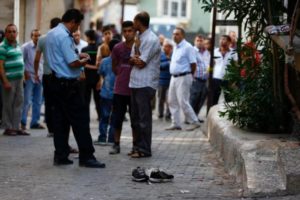 WE SAID THIS: May they all rest in peace.