To buy a home in Myrtle Beach, make a budget, choose an upgraded home, prioritize location, community, and hire a professional realtor.
Located in South Carolina, Myrtle Beach has become one of the most demandable sea beach areas. However, before buying a beachfront condo or investing in rental properties, a well-guided look at the surrounding of Myrtle is necessary.
The magnificent golf courses and beautiful beaches of Myrtle Beach attract about 12 million tourists every year. With envy-inducing amenities & a wide range of shopping outlets, you will find everything you need. Besides, the communities here are all friendly & they prioritize people before property. So, you will never feel out of the home, and the chance of using rental homes as vacation homes for a few weeks every year is a win-win situation.
That said, let's look at some factors that you should take into consideration before deciding to buy a home in Myrtle Beach.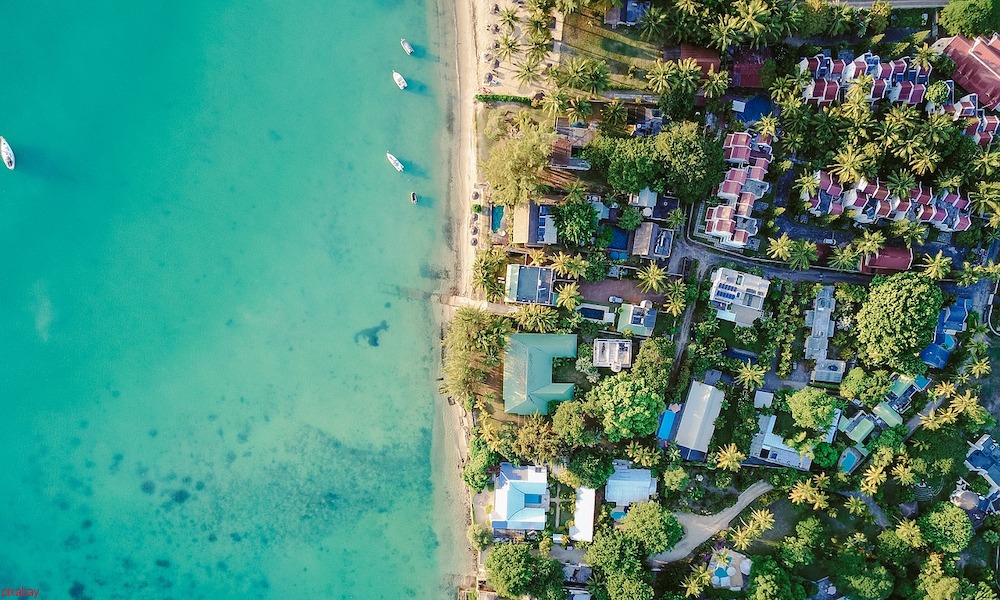 1. Keep Track of Budget
The first & foremost thing you need to consider before buying a home on Myrtle Beach is to get your finances in order. That said, you need to look at the bigger picture here. Buying a property on Myrtle Beach is not all about just buying your dream house.
You need to consider other costs like closing payment, utility cost, homeowner's costs, moving costs, etc. You need to include all these incurring costs in your budget from the beginning.
What most people do is – find a dream house first & then start allocating the finances. However, this approach is never advisable. You may go bankrupt & tons of debts may put a toll on you if you proceed with this method.
Keep track of your credit score because it plays a vital role in going for mortgages. Therefore, you need to pay your bills timely & regularly. Also, it will be great if your debt-to-income ratio is below 43%. These will give you a much better chance of getting your hands on one of the best Homes For Sale in Bellegrove, Myrtle Beach.
After completing all these things, apply for a mortgage. Mortgages are the best way to go if you are serious about buying a home in Myrtle Beach. Hire a professional to get help in the documentation processes.
Also, applying for the mortgage will clarify your confusion about where you stand financially to buy a home in Myrtle Beach.
Finally, with your accurate credit report, you may consider the options of paying all cash, low down-payment, or a HECM reverse mortgage. 
2. Choose An Affordable & Upgradable Home
After understanding your financial position, you need to consider the prices of your dream house. Besides being one of the most attractive tourist gatherings, Myrtle Beach is considerate about the property prices.
You can find houses from $100,000 to $600,000 here depending upon the facilities & designs. Usually, the $600,000 will offer more than a $300,000 home.
But what is ideal for you? You can apply the most uncomplicated technique to select the affordable house of your type. Look for a place that's worth two & a half times your annual income.
However, it is not the universal approach to adapt—many factors like income, expenses, debts, etc., determine your affordable range.
Do not forget about other costs like taxes, property mortgage, energy costs, insurance, etc. After finalizing the financial aspects, you need to focus on the renovation facilities of the house. This allows you to remodel your house, and it may be necessary to increase the curb appeal of the property.
For example, while upgrading, make sure your home is equipped with Wi-Fi. Travelers' first requirement is a good bandwidth internet connection.
You can further elevate your kitchen with high-end kitchen appliances to look aesthetic & luxurious. Add sleeper sofas or bunk beds if your family is large. As an extra, you can keep boogie boards.
These little additions will boost the rental values for sure. You can expect to have repeated tourists once you implement these amenities in your dream house.
3. Take Help From A Professional
Many depend on the internet to gain all the information about condos. Although you can get the pictures or prices from surfing the web, you will lack the expertise to buy a home in Myrtle Beach.
A professional realtor has a level of expertise that surfing the internet won't give you. From the weather report to the locality history, they can provide you almost every bit of data you need to make an informed decision.
Before buying a beachfront condo, it's essential to know how long businesses stay open there and what could you do in the off-peak season?
A professional realtor can help you assess all these problems. He can suggest to you the best deals, places, alternatives, etc.
4. Do A Thorough Background Study
Without evaluating the property correctly, you can't come up with a competitive price. Instead, you may end up irritating the seller & disrupt the deal of your desired property. You may also end up paying more than it is worth.
That's why you need to do a thorough background check. Check out the location of your home, the surroundings, whether or not it displays waterfront views. All these things will determine the price of the property.
Check the facilities and amenities nearby too. For instance, if there's any nearby school, hospital, bank, grocery shops, etc., how far the beach is from the house & so on.
You should also focus on the annual crime rate of the locality & disaster damages. For safety, go for a house that has insurance included. But you will require paying more for such places. That said, hire an expert to get rid of these hassles & secure yourself a great deal.
5. Look at The Bigger Picture
As a homebuyer, you need to think far ahead. If you want to get settled in Myrtle Beach & grow families, you will need a bigger house. Also, the place has to be in an apt neighborhood with good schools & other amenities.
But if you want to spend only a couple of weeks in your Myrtle Beach home each year, you can move away from the crowded places.
But choosing a remote location is also risky. First, if you want to enter the retail or tourism business, your house will lose appeal. Second, living too far away can be disastrous in times of emergencies. Thus, choose a place that is not so crowded & not so distant.
You should also have an expert conduct a home inspection to ensure your house is in the most satisfactory condition possible.
6. Consider The Risks of Natural Disasters
Nobody wants to see their investment getting destroyed by mother nature. Likewise, check the weather reports & local disaster threats before buying a home in Myrtle Beach.
South Carolina is in the Charleston area & it poses threats of lightning, storm, flood, hurricane, fire, high winds, earthquakes, etc. However, Myrtle Beach doesn't support the conditions of such natural disasters. In comparison to Florida & other beaches, Myrtle Beach is relatively safe.
However, expect the storms to occur once in a while, but those storms are not that deadly. But to be safe, buy a house with flood insurance & other disaster insurances included. Before spending big on interior decor, be sure that your house's interior will remain safe from these disasters. 
7. Prioritize Location
Location is one of the most aspiring subjects for buying homes in Myrtle Beach. You should pay close attention if your desired place is close to restaurants or bars, or markets. Also, look for tranquillity & seclusion in your chosen location. A property that is slowly showing an upward trajectory of appreciation rates is always preferable.
That said, you can choose the Surfside or North part of Myrtle Beach as it has 60 miles of sandy beaches that will give you an exciting view of the sea.
8. Understand the Community
Finding a community that suits your desire & family is crucial. Thus, look for the community & try to understand their behavior. Myrtle Beach is well known for its friendly residents. However, a young family needs to be around other families for their children's welfare. Again, try to understand the type of people who live nearby.
Are they retirees, young professionals, or college spring-breakers? Do they live permanently or come on vacation only?
The community will be the first place you will go if you need any help. So choose carefully.
9. Prepare A Home Inspection
In coastal areas like Myrtle Beach, a home inspection is a must. Before you pay a hefty amount for your dream home, be sure to inspect it with a professional. Thus, you will know about the wear & tear of the house. A home inspector can help you with your home's issues caused by natural aging, storm, or seawater.
Floodwater can affect your house dearly by damaging the wood, foundations, mold, or the electricity system. If you encounter the flooded signs of the house, walk away immediately. These damages are severe & can cost you enormous sums.
10. Do A Land Survey
Hiring an engineer or land surveyor is the final step before you complete the deal of buying. Look for green grasses around your home.
Greenery indicates an adequate drainage system, which is pivotal for a beachfront condo. But if the grasses are overly saturated or newly planted, that means the owner is trying to hide something. Avoid such deals.
Also, note down the highest level of ocean tides & the continuity of these tides attacking the shoreline, causing erosion.
Final Thoughts
All these factors are crucial & need proper addressing. So, prioritize looking into these factors before you buy a home in Myrtle Beach.
WE SAID THIS: Tell us your thoughts below.