Singapore is a melting pot of cultures and cuisines, thanks to the centuries of influences of Indians, Chinese, Malaysians, and Indonesians. There are endless cuisines to try at the food courts of shopping centers, local hawker stalls, or elegant restaurants. It is a good idea to book one of those best Singapore food tours to learn about the astonishing culinary variety.
Well, there are certain dishes in Singapore that you must try, and it would be a crime to leave the country without trying some of these platters. Here are some listed below:
Wanton mee – a wanton noodle dish
Influenced by Hong Kong cuisine, Singapore's wanton noodle dish is now entrenched deeply in the culture. The wanton dumplings filled with pork is served with a small bowl of soup and typically eaten with some light sweet sauce. One can make it spicy or have tomato sauce mixed in for kids.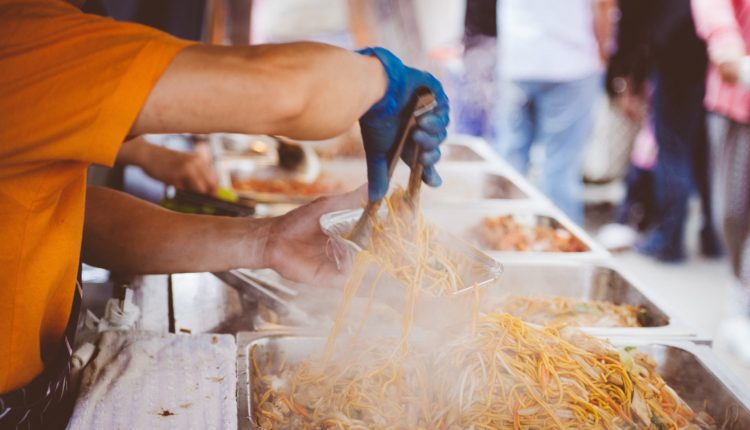 Bah kut – a meat bone tea'
A cuisine introduced by Hokkien immigrants, Bah kut remains one of the most famous street foods of Singapore. The dish was improvised to feed a starving beggar. It gets its name because of the brown tea-like appearance and is made of juicy pork ribs in rich herbal broth. There is rich mix anise, cinnamon, garlic, and other ingredients like tofu and mushrooms.
Laksa – rice noodles
Laksa is a mix of Chinese and Malay flavors, and the bowl of laksa is made of protein and vegetables and herbs. There are many different types of rice noodles used to prepare the bowl of laksa. There are some vegetables and herbs, and you can enjoy the trendy dish in most restaurants and with roadside vendors.
Fried carrot cake – not a dessert
Fried Carrot Cake is not a cake and is made with eggs, white radish flour cake, and preserved radish. It is very popular in both Singapore and Malaysia, and there are different versions of the Teochew dish. The most common variation is the chopped-up one with individual radish cake cubes.
Mud crab – a crab party
Enjoy the whole mud crab, which is stir-fried and served with chili and tomato sauce. The mouthwatering recipe dates back to 1956, and you can enjoy the dish at Long Beach Seafood and Red House Seafood. There are numerous recipes available for Mud crab.
Hokkien mee – fried noodles
Hokkien Mee is another popular dish in Singapore that has its roots in China's Fujian domain. The dish enjoys its own adaptations in Malaysia and Singapore. It is a mix of yellow egg noodles and rice noodles that are served with seafood. It is served with chili sauce and the extra citrusy flavor of calamansi.
Dim sum – different flavors
Dim Sum is another Hong Kong inspired cuisine that is hugely popular in Singapore. The set of small dishes can be enjoyed in a typical Chinese sharing custom. There are many Dim Sum dishes such as Siew Mai, Chee Cheong, BBQ Pork Buns, Xiao Long Bao, and many more.
Hainanese chicken rice – an unofficial national dish
Hainanese chicken rice has gradually become an unofficial national dish of Singapore and is voted as the tastiest in the whole world. The plump chicken laden with oil is cooked in a broth of pork and chicken bone. It is then carved and served with rice and a hot chili dip.
Curry fish head – a south Indian origin
Curry Fish Head is influenced by the numerous ethnicities in Singapore and can be Chinese, Indian, or Malay. The head of red snapper is stewed with assorted vegetables and flavored with spices. The Chinese-version is lighter and sweeter than the Indian-style Curry Fish Head.
Sambal stingray – barbequed fish
Sambal stingray is strictly a Singaporean invention where the stingray is smeared with spicy sambal sauce and grilled in banana leaf. Sambal is a mix of chili peppers, shrimp paste, shallots, and spices. The fish retains its moist interior and natural flavors.
WE SAID THIS: For all street food lovers out there!!