Kitesurfing is not only easy to learn, it connects the athlete with the majestic powers of nature.
Lucky for us, Egypt ranks as one of the best countries worldwide for kitesurfing. Here, you can find the best spots for beginners and pro riders alike. Steady winds throughout the year provide endless fun for this relatively new and growing water sport.
Check out our roundup of the country's best spots, from A-Z:
Abu Soma Bay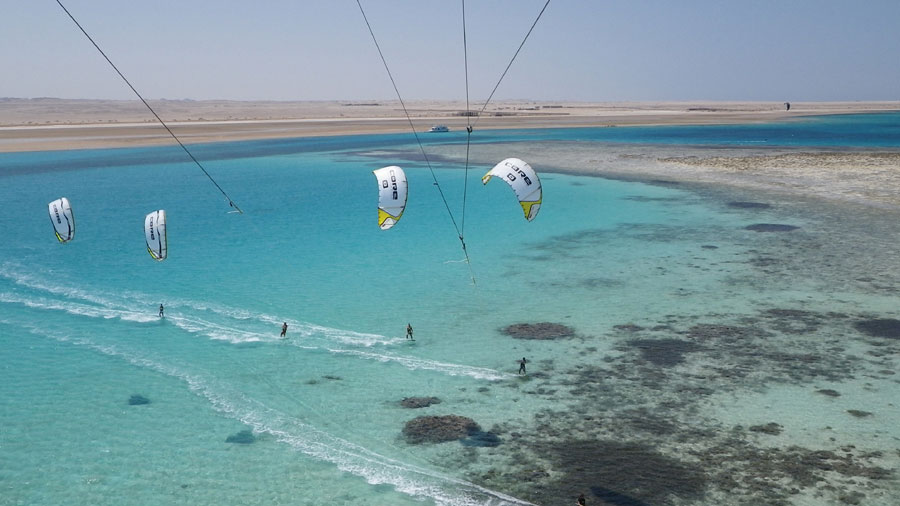 The lagoon, with its pure shallow water and perfect side shore wind offers ideal conditions for beginners and professionals.
Due to the surrounding mountains, the wind is further accelerated and therefore increases by over 2 BFT (7-10 knots). This area is one of the country's best and was handpicked as the location for the first World Championship in Kitesurfing (PKRA) held in Egypt.
Kitebeaches: Abu Soma, Soma Bay
Dahab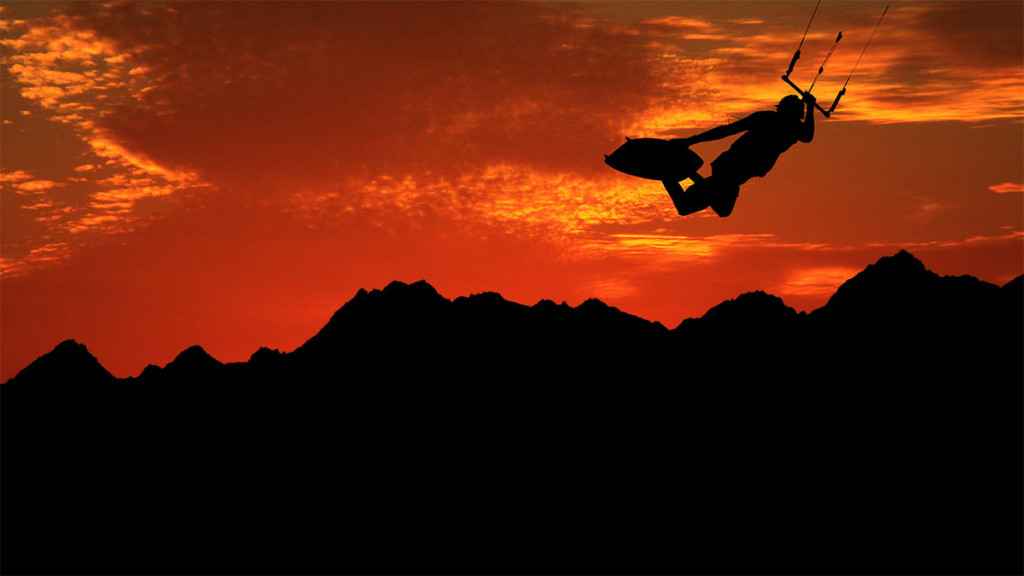 Whether it's a lagoon with flat water or waves you're looking for, this town has it all. Since the glory days of the hippie trail, Dahab has been a popular spot not only for windsurfers.
Kitebeaches: Dahab Laguna, Baby Bay, Blue Lagoon
El Gouna
El Gouna has become a mecca of this scene and offers what plenty of kitesurfers are looking for: 24-hour parties, vast lagoons and the marina's "high society".
Kitebeaches: Buzzha Beach, Mangroovy Beach, Zeytouna Beach, Moevenpick Beach, Club Med Beach, Sandbar Beach
El Naaba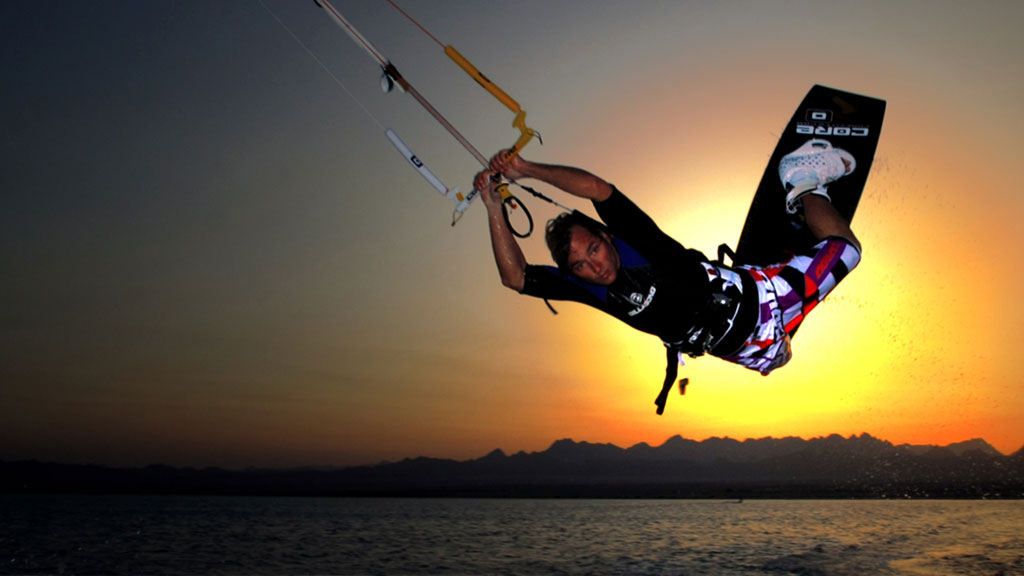 Around about 450 km south of Hurghada and close to Marsa Alam, El Naaba is another prime spot. The wind blows mainly from the north and there's more of it in the summer than in winter, like everywhere else in Egypt.
Kitebeaches: El Naaba, El Naaba Lagoon
Hamata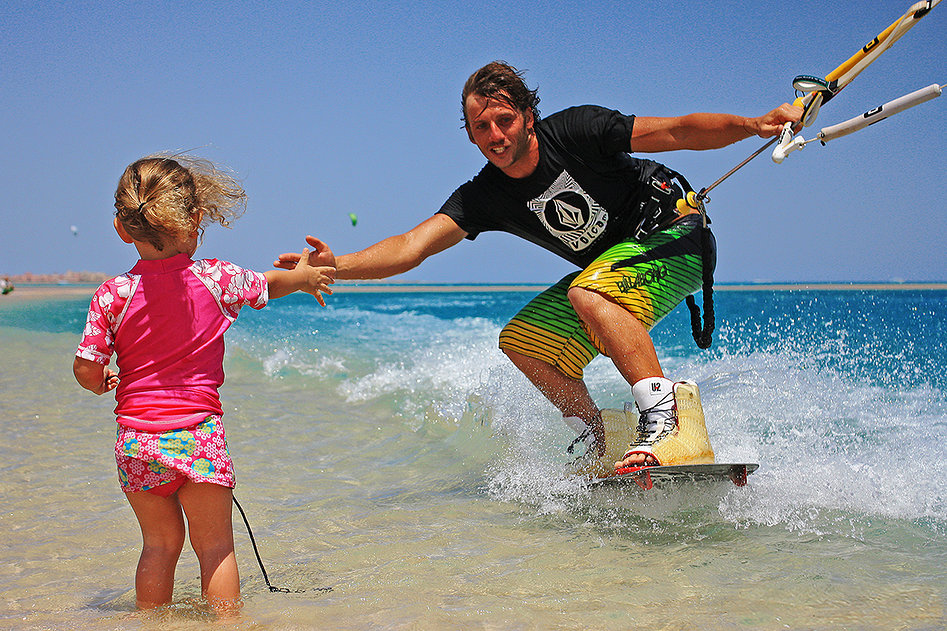 Hamata boasts beautiful turquoise water and a big, shallow area with a sandy bottom. An excellent place for beginners. During summer, the low tide is very shallow, and closer to the mangroves, you will find few, flat rocks.
A reef protects the lagoon and can be very shallow if the water level is very low. Outside the reef are two islands – a fun trip to ride there, but resist the urge to step foot on the islands as it's a military zone.
Kitebeaches: Camel Beach
Hurghada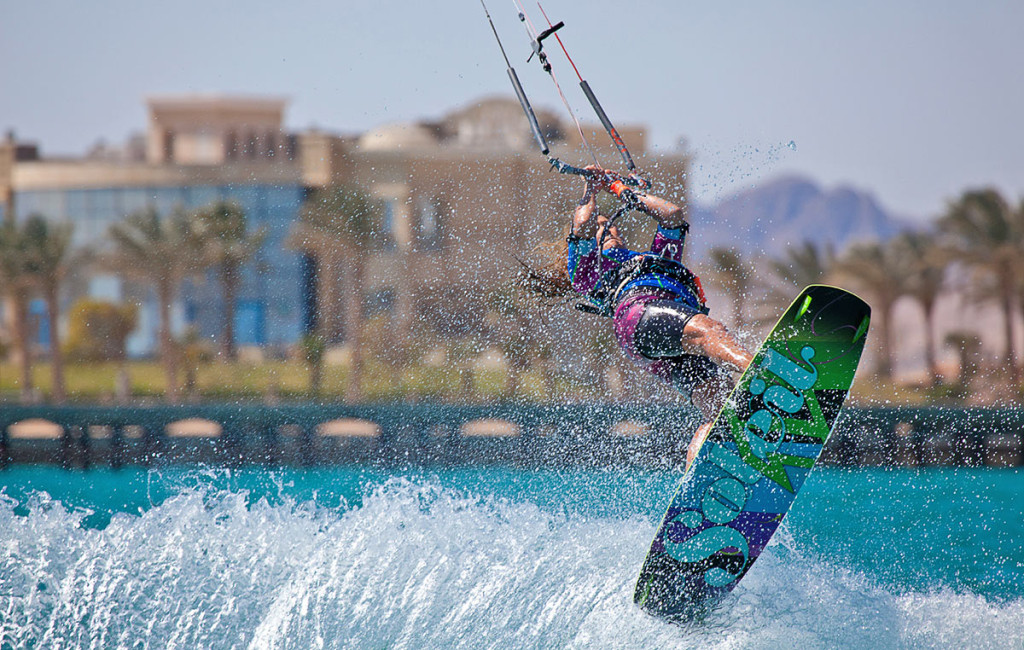 The wind comes from west to northeast. These directions are accelerated by thermal winds from the desert, so keep that in mind when looking at forecasts (with these wind directions add 1-2 BFT). If 5 BFT is forecasted, you'll be loaded on an 8 m kite.
Other directions rarely occur and, if they do, then typically without kiteable wind. During summer, the wind blows almost daily and in wintertime, weeks can go by without wind.
In winter, the wind usually starts offshore and swings round around noon, swinging back in the afternoon. In summer, it mostly blows side shore all day.
And you don't have to mind offshore winds – there's a really good rescue service that will pick you up if you don't manage to get back on your own!
Kitebeaches: Fairuz Beach, Al Ahai, Sultana Beach, Abu Mingar, Magawish Beach, Albatros Beach, Jasmin Beach, Titanic Beach, Hilton Long Beach
Lahami Bay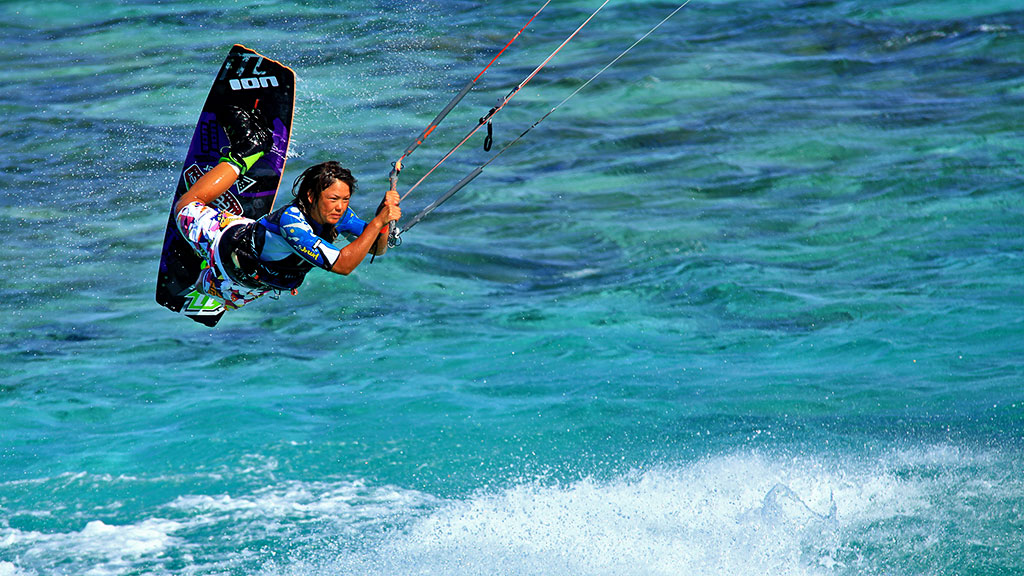 Big shallow area (about 2×1 km) with flat water. Choppy with stronger winds. Sandy bottom with a small reef in the south part of the lagoon. Protected by an outer reef with a 500 m wide channel to the deeper sea.
In the channel, very flat water over two meters deep. From there (direction north, 300 m) you will find two point breaks at a riff break. But the water is still deep enough.
Kitebeaches: Lahami Bay, Wadi Lahami Lagoon
Ras Sudr
Beautiful, crystal clear and flat water. This is what kitesurfers love. There are no reefs or stones beyond about 10 m in front of the beach. Huge lagoons and a playground further upwind (north).
At low tide the lagoon dries out, leaving only a few ridable channels. But then, you get very flat and smooth water. Around the lagoons you can find excellent speed areas for up to 800 m long.
Kitebeaches: Paradise Beach, Moonbeach, Ramada Beach, La Hacienda
Safaga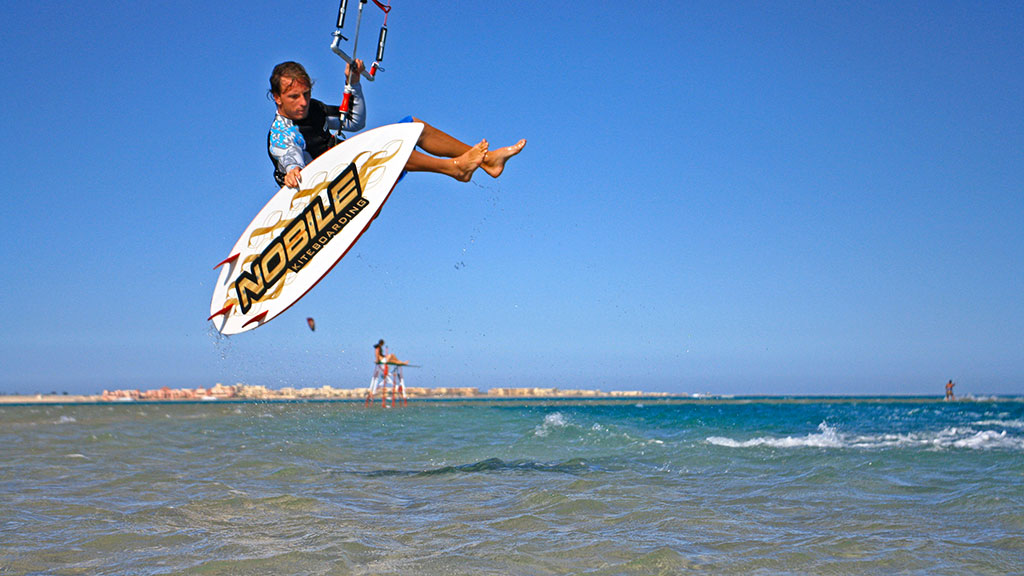 Once a sleepy fishing village, now the meeting place for all water sports enthusiasts and considered the "birthplace" of kitesurfing in Egypt. Close to the Soma Bay, Safaga benefits from strong and steady winds.
Kitebeaches: Safaga Shams, Tobia Island, Moevenpick Beach, Menaville
Zaafarana
Big, shallow area. Long, sandy beach with lots of space. The lagoon never has less than 50 cm depth. After 400 m, you'll find choppy waves.
Downwind of the kite area there are some nasty stones and coral in the water and you don't want to end up there.
Kitebeaches: Zafaarana Beach
WE SAID THIS: Feeling inspired for an adventure? Don't miss "14 Things To Do in Egypt in 2014"!