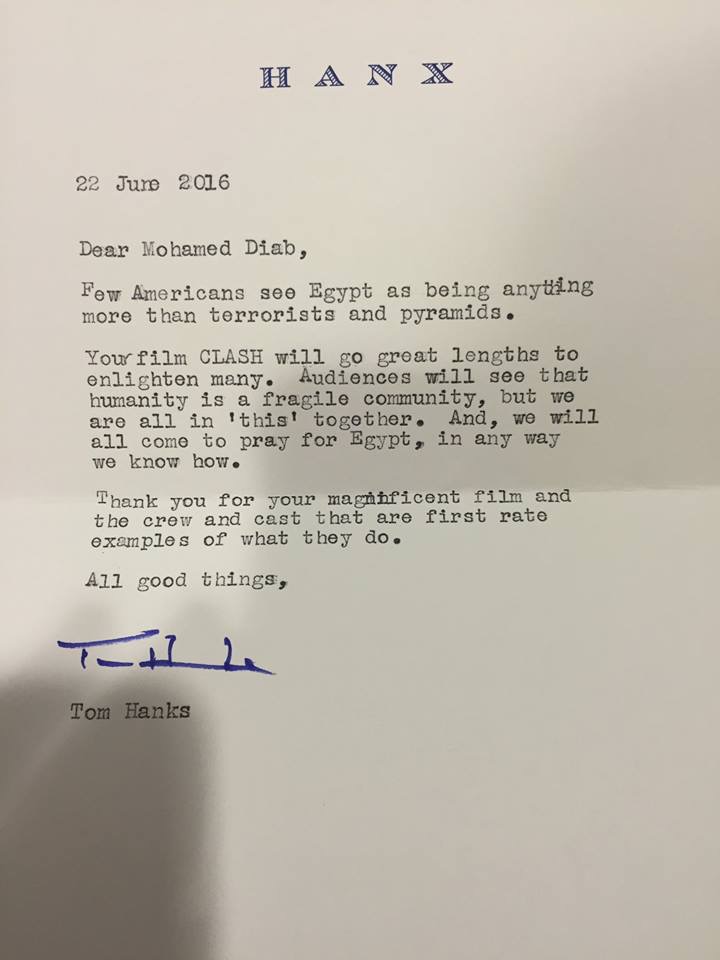 A few days ago Egyptian Director Mohamed Diab posted a photo of a letter he received from the one and only Tom Hanks congratulating him on the movie Clash.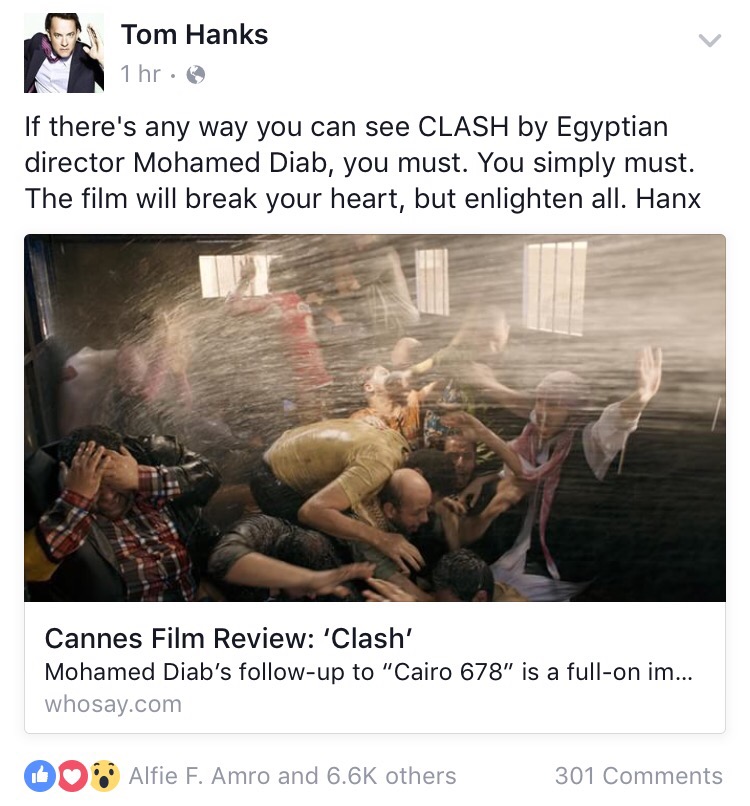 Egyptians and human beings everywhere proved that we can't have nice things, doubting that Hanks actually sent him that letter. Thankfully, Forrest Gump himself posted on his official Facebook page an hour ago, urging people to watch the movie.
WE SAID THIS: Ya 7alawtak ya Hanks!