This Sushi Sandwich Recipe Is So Easy and Inexpensive to Make
Via Kitchen Stories
I love sushi as much as the next person (probably even more), but the one thing I hate about sushi in the Middle East is that it's very expensive. Like seriously, why do 10 pieces of sushi cost a liver + my dignity?
It took me a while to realize that not only can you make better sushi yourself, but you can even be more creative. I present you the sushi sandwich; your soon to be favorite dish.
To start, you'll need 1/4 cucumber, 200 g of sushi rice, 350 ml of water, 1 avocado, 50 g of cream cheese, 1/2 of lime juice, 1tbsp of rice vinegar, 2 sheets of nori weed and 250 g smoked salmon.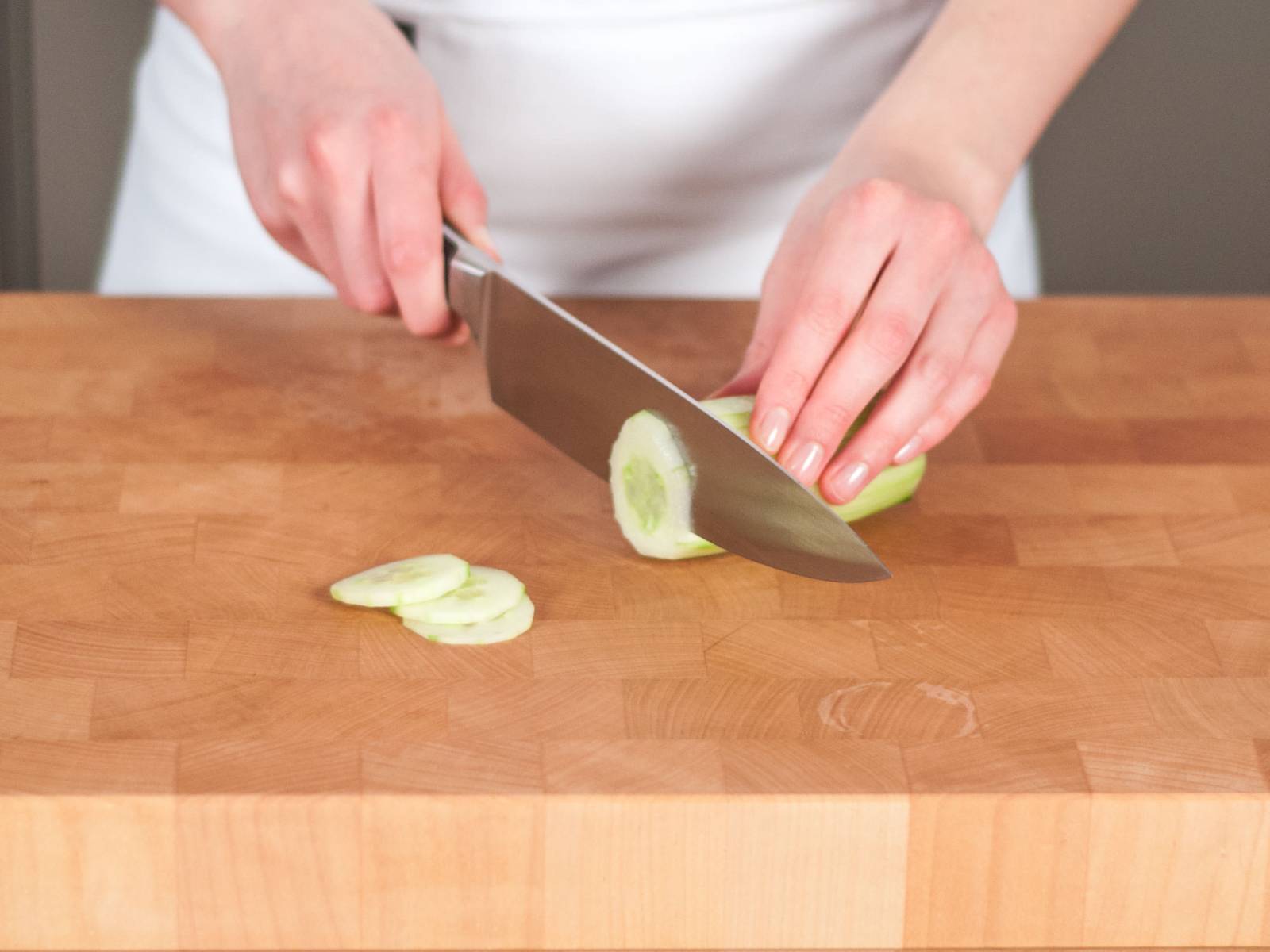 Once you get all the ingredients, Peel then chop cucumbers into thin ring-shaped slices. In a saucepan, bring rice, and water to a boil. Make sure to reduce heat to low and cook for approximately 12 – 15 minutes.
Using a hand blender, mix the avocado, cream cheese, and lime juice. Season to taste with salt and pepper.
In a large bowl, season rice with salt, pepper, and rice vinegar (this is really important as it makes the rice sticky). Stir well to combine.
Place one nori sheet on cutting board. Layer it with rice, the avocado cream that you just created, salmon, cucumber, more salmon, avocado cream, and rice. Place another nori sheet on top. Lightly press down to ensure that all of the ingredients stay in place. Cut into triangle-shaped sandwiches.
You're welcome!
WE SAID THIS: You're welcome.