This Nine-Year-Old Liverpool Fan Just Won Halloween and Our Batman Masks Can No Longer Stand a Chance!
Via ladbible
A picture of a nine-year-old girl who decided to become her idol, Mo Salah, for Halloween is going viral!
Liverpool Fan, Madison Mcguane, from Limerick, took the internet by storm with the cutest Halloween costume idea there is. Mcguane wore the Liverpool's red kit, put on a fake beard, and a wig for Mo's iconic curly hair.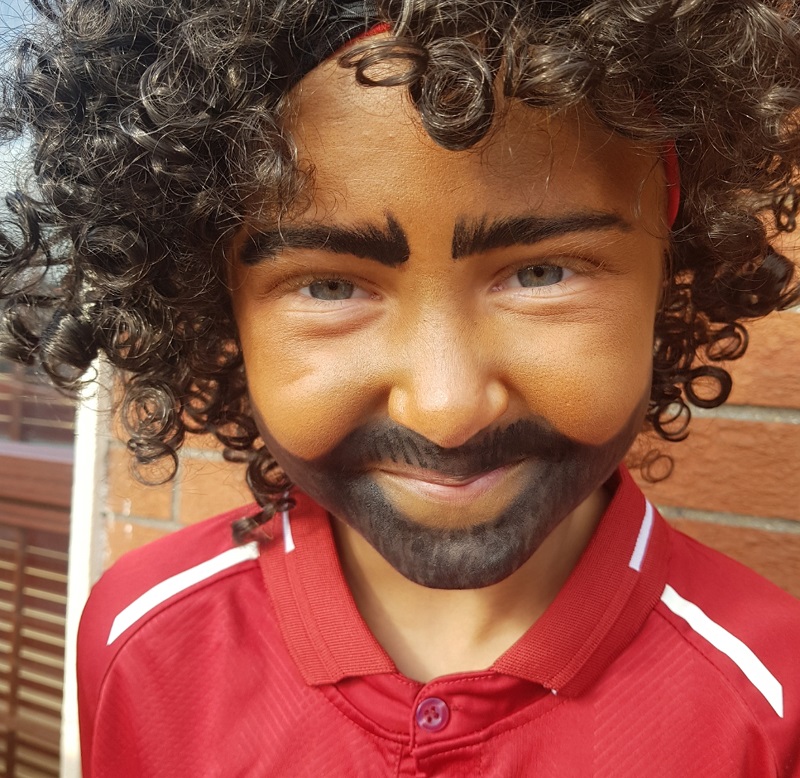 Madison's mum, Marion Mcguane, and Make-up Artist, Tammy Meehan, went the extra mile when they covered the young princess in a fake tan for authenticity.
"I said, but it's for Halloween and she said to me 'I don't care, mum, I'm dressing up as Mo Salah.' It was her idea and she really wanted to do it, so I fell in love with the idea and the challenge and said, let's do this," said Marion Mcguane. "If you asked her who her favorite player in the world was, she'd say Mo Salah is number one and Messi is number two," she added.
WE SAID THIS: Isn't she the cutest ever?