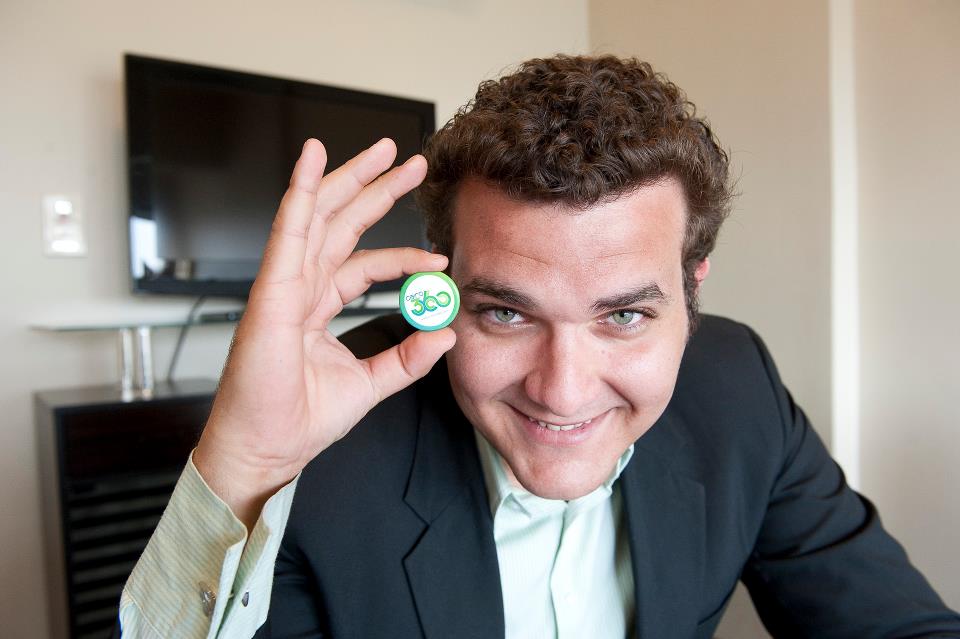 Meet the man behind the where, what & how to go about bible of Cairo: Waseem El Tanahi
Who would you say was the brain behind Cairo 360, how did it start and where did the inspiration derive from?
I moved to Cairo in 2007 after about 8 years in London and had been out of touch with the place and most of my friends as a whole. Cairo is amazing, but as any Cairene would know, it's a tough city to traverse as a newbie. Things had changed massively during my time away, and I looked online for places to go and things to do and found a few international sites with out of date tourist info, but very little helpful information in terms of what was good, bad, etc. As a result of my time in abroad I was also very used to going to restaurants, watching movies, and buying music based on reviews I read in the media so thought, 'why not do the same thing for living in Cairo'? I looked into it, and quickly commissioned what is now our sister company Bright Creations to start development and just about a year later we launched.
I certainly don't think that makes me the brains; that title would definitely go to our team of writers who are constantly discovering new things to do in Cairo.
How did you come up with the name for it (putting in mind all the Cairo somethings out there)?
I wish this was a glamorous story but it's not unfortunately! I spent about 2 months coming up with names, buying URLs in a panic, and creating logos but was never really happy with any of them, until I was sitting in my living room with a friend visiting from Switzerland (possibly in my underpants) who just said: "You know what, you should just call it Cairo 360", and that was that.
How does Cairo 360 work?
It's simple. It's the most comprehensive guide to Cairo reviews, features and listings about everything to do in Cairo, from restaurants, nightlife, shopping, events, arts & culture exhibitions, movies and the list goes on. We send out our writers anonymously to all the above, bear the full cost of the experience and write the god honest truth about it.
We saw that you're turning 3 this March, how do you feel you have evolved in this time and more importantly how do you plan to celebrate?
Well we recently redesigned the entire site to be more user-friendly, have more user interactions in the form of user ratings and reviews, and added maps, ticketing and restaurant reservations, so I think we've come a long way. And we plan on celebrating the only way we know how: with a big ol' knees up with our good friends at the Cairo Jazz Club! We expect Scoop Empire to be there in force to help us celebrate!
Do you have top online guides abroad that you look up to & go back to as an example?
Absolutely. We didn't invent anything new, we just did what other cities already had and thought Cairo really deserved it. Time Out is obviously a big inspiration, with magazines around the world's coolest cities.
With everyone turning online for their daily browsing, how do you see yourself fitting in there, within the Egyptian market?
There is a massive audience out there looking for restaurant recommendations, events happening every weekend, movie times, book or DVD reviews etc. If you're going out, or even staying in and keeping yourself entertained, that's where Cairo 360 comes in.
How do you feel internet marketing has changed in Egypt in general and where do you see the future of advertising going in the region?
Internet advertising is lucky in that it is all easily quantifiable. With onlines, you can easy use metrics to tell the advertiser how many people viewed their ad, and clicked on it, and advertisers can monitor the value of a visitor coming from a particular site at their end, all while maintaining privacy for the target audience. That's not something any other media can attest to doing. In Egypt, internet advertising has come a long way but still has a lot of catching up to do. Digital budgets for global brands are huge, and it's not just for banner ads, but for special online executions, micro sites, virals, social media – the list goes on. We're not there yet, but I'm a firm believer that everything will reach Egypt eventually, even if it takes about 10 years.
Which is the highly visited section on the site? Why?
There's no clear winner per se. It fluctuates literally every month between several sections including restaurants, events, nightlife, shopping and cinema times. But these sections are by far more popular than any of the other sections of the site. It seems people are more interested in going to parties, eating, watching movies and retail therapy, than going to the gym!
What do you think makes Cairo360 stand out among its competitors in the market?
One thing: rich, comprehensive content. You'd be hard pressed to search for something in Cairo online that we write about without finding Cairo 360 pop up. Our editorial team has done a phenomenal job over the years.
We heard that Cairo360 is quite dynamic apart from being the 1st exclusive online guide to the capital. What other services do you offer to readers and advertisers?
Most recently, ticketing and restaurant reservations have been very popular. When they search for something on the site and don't find it they can also ask us directly for advice, locations and tips, which we will always answer then post on the site in the relevant sections. For advertisers, Media Republic, which owns Cairo 360, is a fully fledges communications agency offering advertising, PR, event management and digital solutions.
Do you get a lot of return readers and if so why do you feel they seem to flock back to Cairo360?
About 50% of out traffic is comprised of returning visitors. We're flattered that so many people find the site useful or interesting enough to come back. In the end, it comes down to having the content people are looking for and keeping it fresh and up to date.
What has been your proudest moment yet when it comes to 360?
The launch, by far. It was a labor of love that took almost a year and sitting there for the first few days and seeing it online for the first time was amazing. Besides that, looking at stats of what people were reading the first few days and how they were interacting with the site in real time was a real buzz. It's the closest thing to spying I've ever experienced.
Are you planning to expand & merge with any big names in the market or region soon?
There are conversations being had but nothing concrete as yet. We can only hope that we have some big news soon.
We have heard rumors of something happening in Dubai, true or false?
Rumors!? How intriguing! 😉
Where do you potentially see yourself in the upcoming 3 years?
At a desk. A little older, slower, heavier, but hopefully a tad bit wealthier.
WE SAID THIS: Happy Birthday 360! 3o2bal 100 Sana 🙂