The Best Honeymoon Destinations for Every Month of the Year
Kawazu-Zakura Cherry Blossom Festival (Izu Navi/flickr)
Whether it's a ballroom wedding in the middle of winter or a ceremony in the outdoor summer sun, once you've set the date for the big day then let the planning commence! Leave your friends to arrange your Budapest stag do, you've got other things to worry about as it's time to look for the perfect spot for what comes next… the honeymoon!
With more and more places springing up as honeymoon destinations, the good news is that you have a variety to choose from. However, it can get a bit overwhelming. "Oh my God, where do we start??" is a phrase we hear often.
The key here is to start shortlisting your options based on some criteria. And if you ask me, nothing beats good weather when planning for a vacation. So here you go, to give you a kick start, a list of honeymoon spots with ideal weather for every month of the year:
JANUARY/FEBRUARY
This is the time when we should be thankful for the Northern/Southern hemisphere split. While it's a chilly cold winter in the northern part of the world, it's beautiful summery weather down in the south.
Costa Rica
For nature lovers looking for a mix of wildlife adventure and beach, this is the place to be.
Mexico
The ultimate spot for a Caribbean beach-themed honeymoon with a cultural twist.
Kenya
Dreaming of a honeymoon right in the middle of a wildlife game reserve?
Maldives
A super luxurious, super pampered beach holiday is right here on this group of islands.
MARCH/APRIL
As the weather gets milder and more sunshine is felt in other parts of the world, new choices appear during these two months:
Where else can you go for a one-of-a-kind romantic Nile cruise and then spend a few days at one of the Red Sea resort towns?
Argentina
Head there if you are looking for a place with vibrant culture, delicious cuisine and sizzling nightlife.
South Africa (Capetown)
This beautiful coastal city offers a warm beach holiday and also a chance for some good hiking activities (towards the end of April).
Japan
It's cherry blossom season at this time of the year, so be prepared for beautifully adorned streets and breathtaking scenery.
MAY/JUNE
Mediterranean locations are in full swing at this time of the year and some key honeymoon destinations stand out:
Italy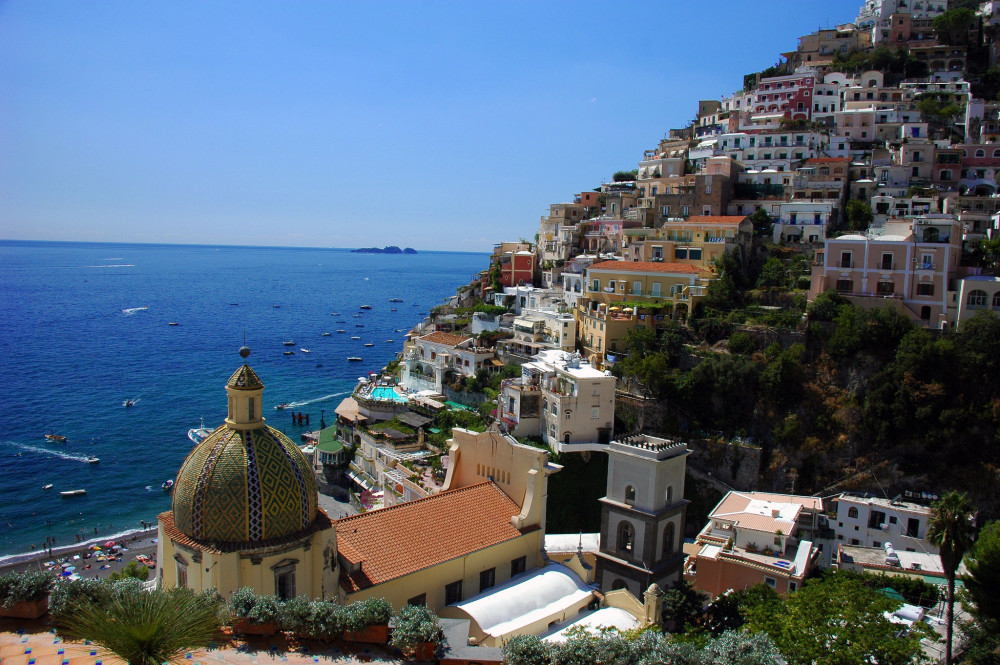 From romantic cities to beautiful Mediterranean coastlines, this destination has it all.
Greece
Those postcard pictures of the popular Greek islands are a dream for many honeymooners to be.
Spain
Culture lovers will enjoy exploring Andalusia in the South. Or for those looking for a beach-themed honeymoon, the Canary islands or Balearic Islands are a great choice here.
France
Who says no to the French Riviera or, ultimately, romantic Paris?
JULY/AUGUST
The peak of summer in many places, the best honeymoon options would be in destinations with mild summer weather:
UK & Ireland
If a stylish countryside honeymoon is what you're looking for, consider honeymoon options in Scotland and Ireland. With relatively little rain (by UK standards) and warm weather, the stunning English countryside will be much enjoyed. Depending on what kind of honeymoon you're looking for, the hikes around the country are a wonderful experience, with bloggers like the Cumbrian rambler being a great read for those seeking ideas. If you're looking for a place to stay in the charming cathedral city of Lichfield, you may want to consider The George Hotel; definitely a strong contender when deciding between Lichfield Hotels. It also makes a great venue for meetings and weddings.
Croatia
You'll spend your honeymoon here island hopping and exploring the exciting coastal towns and villages of the country.
Indonesia
Bali is becoming a number one choice for many honeymooners and the best time to enjoy this piece of heaven is during the dry season at this time of the year.
Madagascar
This tropical island in the middle of the Indian Ocean offers a mix of colorful wildlife and endless white beaches. Plus, there is a very good chance of whale watching during that time of the year.
SEPTEMBER/OCTOBER
Many spots at this time still retain good weather with less touristic crowds, offering the much-needed tranquility for a honeymoon:
South Africa (Kruger Area)
One of the best times to visit South Africa if game watching and African wildlife is what you are looking for.
Hawaii
A wide choice of lush green islands to choose from, with beach, surf and hiking activities to enjoy in mild summer weather.
Tanzania
It's here that you will find a combination of an exotic beach holiday in Zanzibar and a safari experience in one of the many game reserves in mainland Tanzania.
This country boasts a dazzling blend of themes, from an expedition in the Sahara desert to a trek in the mountains, a beach stay, or exploring ancient cities.
NOVEMBER/DECEMBER
The charm of sweet November and festive December can be enjoyed in various spots that still retain mild, warm and dry weather at this time of the year.
This heavenly spot in the Gulf peninsula is often overlooked. Spend your honeymoon in luxurious sea side resorts and lavish accommodations overlooking spectacular desert mountains.
One of the best times to visit the world famous romantic spots of Phuket, Ko Phi Phi and Krabi.
Vietnam
A new hotspot for those looking for a non-traditional, adventurous honeymoon.
Jamaica
The classic romantic Caribbean getaway.
WE SAID THIS: Don't miss 10 Mind-Blowing Honeymoon Spots in the Middle East.