The Best Depictions of Ancient Egypt in Gaming
Via ubisoft.com
The gaming industry has something of an obsession with Ancient Egypt, no doubt a response to the rich characters and imagery with which the civilization is associated. Some portrayals of Egypt in the age of antiquity in gaming leave a lot to be desired, but others are more successful in delivering an interesting take on Ancient Egypt.
Here are three titles that successfully use elements of Egyptian history to create an exciting game.
Assassin's Creed: Origins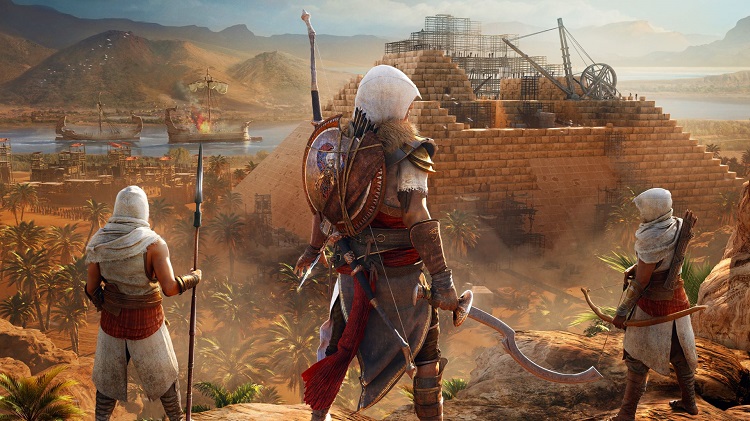 Ubisoft's Assassin's Creed is one of the most successful gaming franchises in history, with each instalment exploring a different historical location. Origins takes players towards the end of the Ptolemaic period (49-47 BC). The conflict between the Brotherhood of Assassins and the Order of the Ancients drives the game's narrative. While those organizations may be fictional, the world which they inhabit is largely realistic.
The Assassin's Creed series is frequently praised for its graphics and Origins is no different. There may never be a more visually stunning recreation of Ancient Egypt than that achieved by Origins, with environments and cultural elements depicted in painstaking detail. This prompted Forbes to declare Origins to be the most realistic recreation of Ancient Egypt in video game history.
Leprechaun Goes Egypt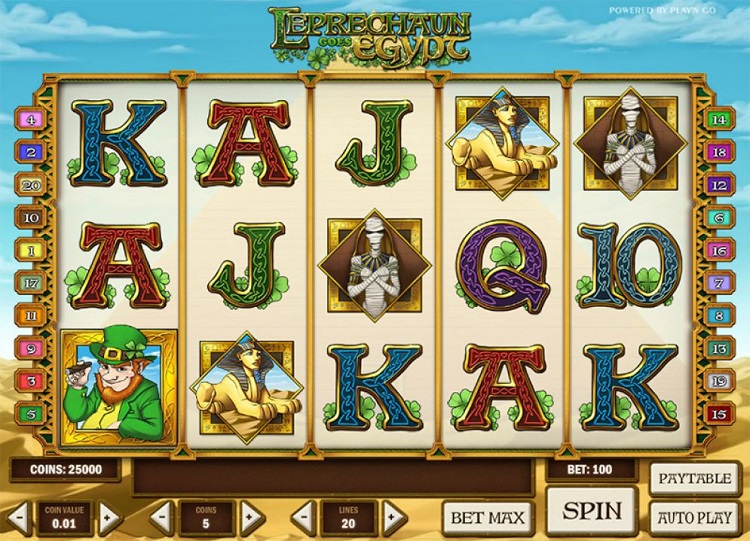 If you had to pick the most unlikely game that draws inspiration from Egyptian culture, Leprechaun Goes Egypt would be the clear choice. The online slot game from Play N Go lives up to its title, bringing together a charismatic leprechaun with the world of Cleopatra. The slot symbols include classic Egyptian items, such as a Sarcophagus mask and the Sphinx. Throughout the action, the titular leprechaun is there to add an Irish flavor to the game. It's a bold crossover, but the game's natural charm pulls it off.
In a competitive market, it is crucial that online slots stand out. Leprechaun Goes Egypt is available at casinos such as Casimba, which offer extensive libraries that feature games from the biggest slot developers. This makes a strong theme important, a department in which this game certainly succeeds. You can read more about Casimba here to see what sort of competition Leprechaun Goes Egypt is up against in the slot industry, but a game with that sort of name will always draw in new players.
Age of Empires
While its sister title Age of Mythology naturally dealt with the more mystical side of ancient civilizations, the real-time strategy game Age of Empires provided a faithful depiction of both the military and domestic sides of life in early centuries. The Egyptians are a playable civilization in the Age of Empires game that started the series, with each civilization having distinctive in-game characteristics that reflected their real-life attributes. For example, playing as the Egyptians gives the user 20 percent more efficiency in gold mining.
Age of Empires also offered four campaign modes, in which users played through linear narratives as opposed to a free-for-all conquest. One of those campaigns, Ascent of Egypt, took players through Ancient Egyptian history while teaching them valuable skills for the wider game. Real historical figures pop up in the campaign, while the architecture reflects the distinctions between different civilizations. Age of Empires gives players a unique insight into the world of Ancient Egypt.
Many other series, such as Call of Duty and Tomb Raider, have set-missions or levels in Egypt, with the rich culture of the country clearly proving irresistible to game developers.
WE SAID THIS: Are there any other games you liked which amazingly depicted Ancient Egypt? Let us know in the comments!