I love dessert, no really I love cakes, I love random chocolate concoctions and I do not trust anyone who doesn't like chocolate in general I mean what's not to like? There are a million different kinds to suit your taste buds and it gives you that sensational happiness which well lets be honest is hard to compare to much else.
Since the cupcake trend is at the end of its line with team Nola & team Crumbs taken over the market, the newest of all trends 'Frozen Yogurt' has now moved in like Starbucks opening on every corner. Yet it is still such a rarity to find a good home made pastry shop that serves all those cravings that we all seem to have.
So it was only natural that while walking through the streets of our beloved Zamalek that I found a quaint little store that sells some of the yummiest treats I have ever tried. Located on 17 Mohamed Mazhar Street, right next to the Hilton it has a wooden front with a cute little display window that seems to change with the seasons.
Just off the bat I must recommend the Red Velvet cheese cake I am not a 'Red Velvet' fan in general but I am in LOVE! The store has all the generic treats like Eclairs, varied chocolate cakes & the famous French Baba but really its their unique cakes that got me.
With a simple setting of wood panels on the wall behind the counter and a cute sign, the store gives a warm feel where you know you will be coming back for more. The beauty also comes from the type of clientele and watching everyone react to the different delights that they either were coming back for or were discovering for the first time. This is especially when aiming for the colorful macaroon section (which are the best I have tried in Egypt.)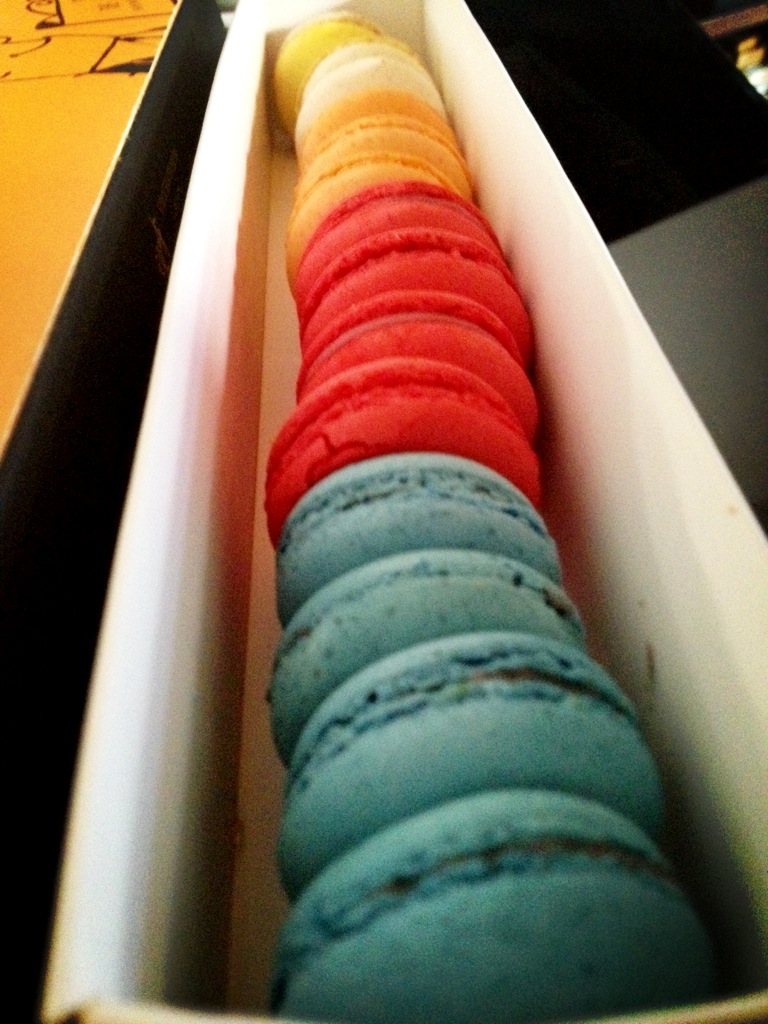 Although I genuinely loved my entire experience at The Batter Half & Co I must admit that the one thing I personally feel needs work is the chocolate cake. I hope to see a more daring variety when it comes to this as the company seems to be taking strides with the rest of its fun recipes especially in the cheese cake and macaroon sections.
Other then that I have been back since and have found that they actually deliver to a local convenient store in 6th of October – Dolly's just round the corner located in City View where I have been satisfying my cravings through ever since.
WE SAID THIS: Cake Spreads Happiness, Good Job Batter Half & Mabrouk Zamalek!