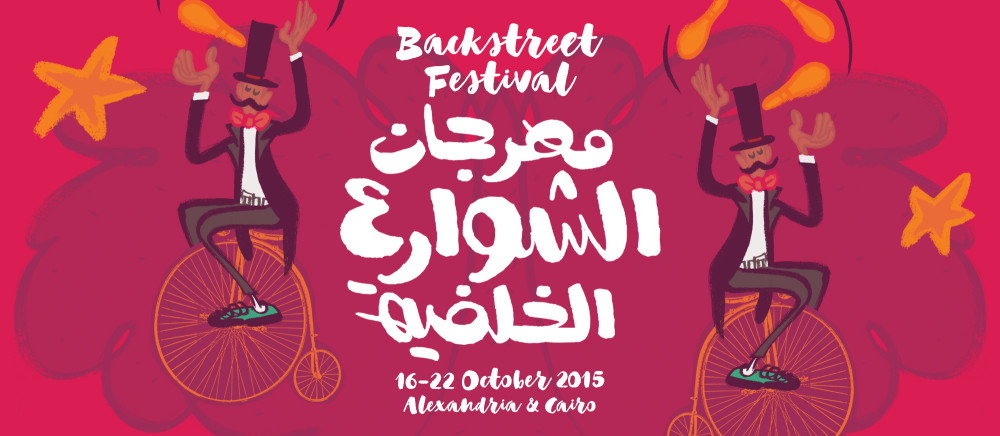 Alexandria, Egypt's gem on the Mediterranean, has always been known as a city where creativity flows and flourishes. With the aim of reviving Alexandria's reputation as a cosmopolitan hub of arts and culture, this year's edition of the Backstreet Festival is doing just that.
Dubbed "The Joy Project", the third annual Backstreet Festival organized by I-act features art workshops, film screenings as well as theatrical and musical performances by renowned artists from 11 countries around the globe, including Egypt, Kenya, Germany, Austria, France, The Netherlands, Switzerland, Hungary, Bulgaria, Japan and Finland.
Taking place from Oct. 16 – Oct. 22, the festival celebrates Alexandria's thriving arts scene, with shows in inspiring venues across the city, including the Jesuits Cultural Center, Teatro Eskendria, Janaklees Studio, Centre Rezodanse, Bibliotheca Alexandrina, The French Cultural Centre and The Swedish Institute in Alexandria. Exciting performances in Cairo also scheduled at AUC's Falaky Theatre and Teatro El Maadi.
For a full schedule, check out the Backstreet Festival's Facebook page.
WE SAID THIS: Don't miss Alexandria Set for Extraordinary 10K Race on the Corniche.