As an early-stage startup, you might find it difficult to get your feet off the ground. You don't know what resources are available and find yourself asking questions like, where do I get funding? How do I find mentors? How do I break into the U.S. market? One of the best decisions you could make is to embrace performance management software. However, there are other things you must do.
So you start to look for an accelerator, but with the amount of options out there, it can be daunting to find the right one.
Named among the top 20 accelerators in the U.S. at South by Southwest this year, MassChallenge helps startups navigate the often-difficult entrepreneurial landscape.
With headquarters in Boston and a new office in the UK, MassChallenge works with early-stage entrepreneurs by providing them with the resources they need to succeed.
If you're a startup and interested in applying to this year's program, MassChallenge is offering Scoop Empire readers a special discount code!
Hurry and get your applications in as the deadline is Wednesday, Apr. 1! Apply at masschallenge.org/apply.
Discount Code: ScoopMC15
Anyone can apply to MassChallenge with any early-stage startup (no more than $500,000 equity-based funding or $1 million in annual revenue) in any industry from anywhere in the world.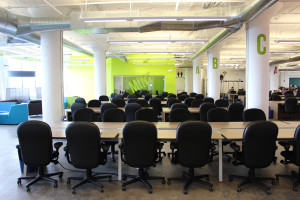 MassChallenge awards over $2 million in grants and does not take equity or place any restrictions on the startups it supports. They provides entrepreneurs with mentorship, office space, education, access to a vast network and other resources during four months of acceleration.
Need more information? E-mail apply@masschallenge.org and they'll be happy to answer any of your questions.
WE SAID THIS: Good luck!