Staying Fit in the Time of Corona: These Cairo Workout Gurus Are Moving Their Classes Online!
Working out is not only about losing a few pounds and keeping your body fit, for most people a daily workout is important for their mental wellbeing too. Amid the current crisis of COVID-19 pandemic, most of us are about to lose our minds. The past couple of weeks were very intense and the quarantine is driving all of us insane. Thankfully though, while we might be locked inside, there are a lot of things we can do to stay active.
Fitness gyms around Cairo got hit badly, starting from people gradually avoiding going out of their homes to the government's official statement to close down all gym and fitness centers for the time being as a way to contain the Coronavirus outbreak. But with more and more people staying at home practicing social distancing, many fitness gyms around Cairo are making sure that we don't miss our daily routine to keep us fit and healthy until we pass this unfortunate circumstance.
Keep scrolling for a list of your favorite classes that have now moved online!
Last but not least, for our honourary fitness and Yoga sonic, Shireena is going to be blessing your IG feed with some of the most ultimate yoga experiences. She's going to be live every Saturday at 11 am, and every Wednesday at 6 pm. She will also be pre-recording fun funky classes and offering them for you to flow at your own time. Visit her Instagram account for more details.
Finally, we have Sarah Helmy. Sarah is one of the people who have been consistent in the field, we best know her from the incredible beach workouts or from her pilates, dance and fitness classes at The Studio. Due to the quarantine, she will be holding online classes, so if interested please contact Sarah on info@thestudioeg.com to get the link and playlist to join her virtual classes.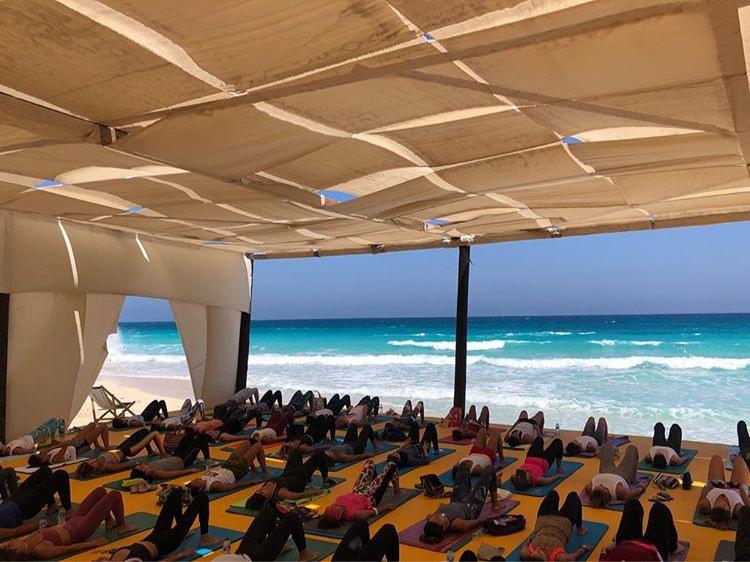 WE SAID THIS: Stay fit!