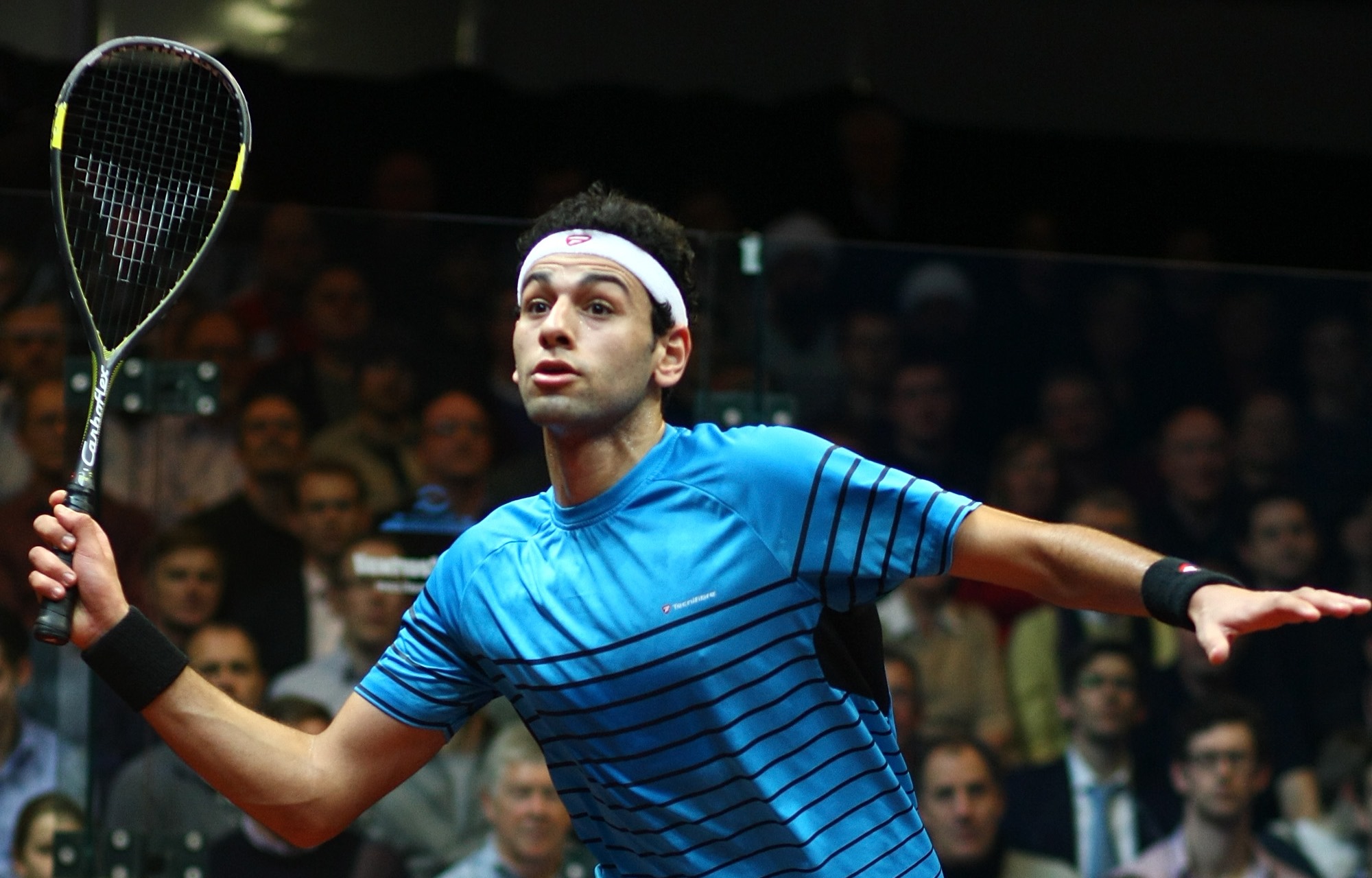 On today's episode of Sibling Rivalry (joking, obviously, but not really), Marwan Elshorbagy, world #6, beats the #1 squash player in the world, Mohamed Elshorbagy, who also happens to be his older brother, at the quarter final of the 2017 Windy City Open squash tournament.
According to the PSA world tour, "It was Mohamed who started stronger, taking the first game 11-1 as he set a blistering pace. But Marwan responded, mixing up the pace and using deception in the front court to level before going on to seal the match, ushering an outpouring of emotion from both."
"It's tough – we both knew it was going to happen at some point," said Marwan. "Every time we play it's a battle on court – but we are best friends off court. I'm grateful for the sport – it has allowed me to have my brother as my best friend. We share the same life, have the same dreams and we support each other."
Do no think Mohamed was a sore loser for a second, because right after the match ended, Marwan got very emotional and Mohamed seemed genuinely happy for him. He even uploaded the video of his defeat and said "proudest day of my life."
Warning, you'll probably ugly cry after watching this video:
WE SAID THIS: Who said sports doesn't involve drama and emotions? Hollywood, get on that!