Saudi Arabia to Allow Movie Theaters for the First Time in 35 Years
Via Getty Images
Saudi Arabia has just officially declared that public movie theaters will return to the kingdom for the first time in 35 years.
The decision is reportedly being pushed through by Crown Prince Mohammed bin Salman, who also happens to be behind Saudi Arabia's recent decisions to allow women to drive and play sports.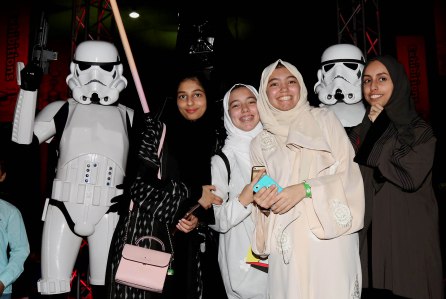 Lifting the ban on movie theaters is designed to help spur new economic activity to fuel Saudi Arabia's economy. Citizens will spend money at the theaters, and the theaters themselves will create job opportunities.
WE SAID THIS: Let us know what you think in the comments section.