Now, before I go on and on about how freakin' outstanding the show is, I'd like to start by writing a mini open letter to every self-righteous Egyptian citizen:
Dear Egyptians,

Don't you even think about taking Saturday Night Live Arabia from us. You had your fun getting rid of Bassem Youssef and Shady Abu Zeid, who by the way had the only funny segment on Abla Fahita's show, now leave us this one good thing for God's sake. I can see your comments and criticism piling up on every leaked video. If you are offended, change the damn channel, it's that easy.

If you think a sketch was lazy, show us what you got and come up with something half as clever. Do we have to rain on everyone's parade? Seriously speaking, Egypt has reached the peak of misery, my hair is turning white as I type. Just leave us one good thing. Is it too much to ask for one fun night per week? For the love of everything we've been deprived of in Egypt, kefaya ghamm abous edko ya 23da2 elnaga7.
Okay, rant over, now back to the show. I love it. The best thing about it is that Bassem Youssef's energy is no where near the show, as in every single comedy show that followed him was a bad copy of El Bernameg. There isn't a single boring minute on the show, however these are some of my favorite and must-see moments so far.
Egypt's newest playground rhyme, "The Zizo Song"! The father is absolutely hilarious.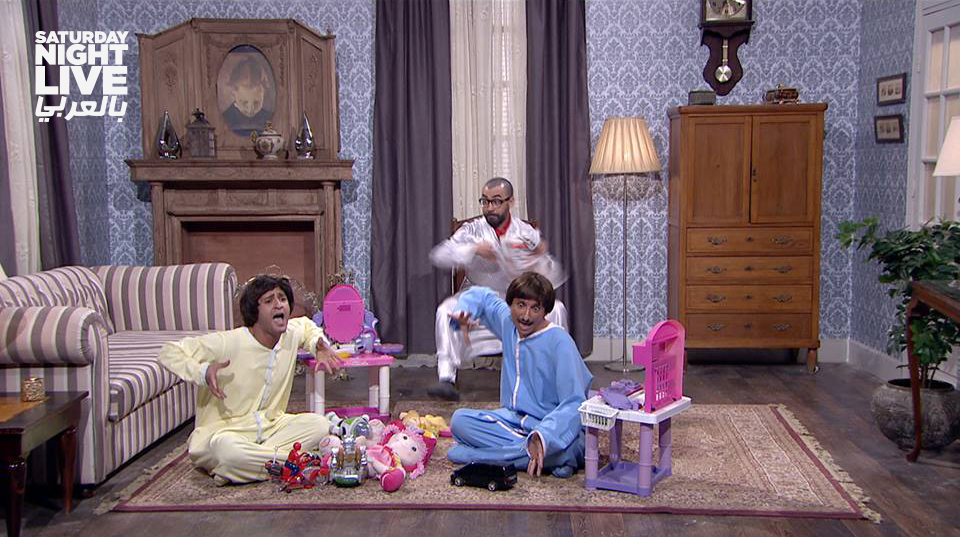 When Hend Sabry perfectly channeled every single Arab mom. This sketch is basically the story of my life.

These three, though! I just wait for their sketches because they are always my favorite. Islam Ibrahim as the owner of a TV channel and a taxi driver, Ahmed Sultan as El King Mounir or the inventor and Yara Fahmy as Ahlam are EVERYTHING.

Ahmed Fahmy in Tarab Idol as a Mahragan singer is hands down my favorite sketch. I know you loved him as a pimp, but wait until you watch him flirting with Nancy Agram.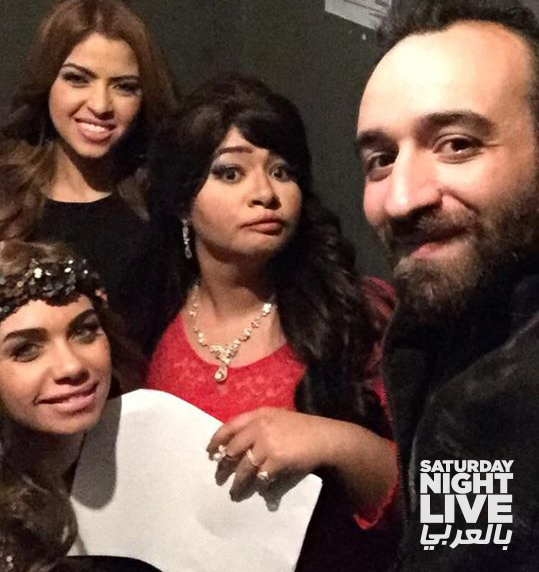 Now every parent's cliche, "E7na beneshtery ragel", will never sound the same after Mona Zaki showed us the reality of male purchasing
The sketch "Eltaboor", which reminds us of Facebook commenters who seem to be offended by everything that doesn't matter in this world


As I previously said, freaking epic
The whole cast is brilliant, but have I mentioned Islam Ibrahim?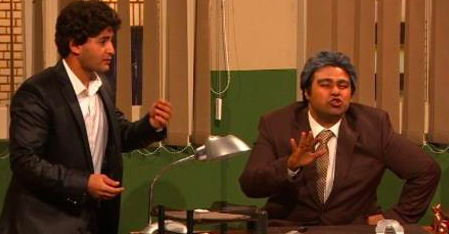 Dear God, may this show never ever get suspended.
WE SAID THIS: Don't miss Bassem Youssef Is Launching a New Show in the U.S..