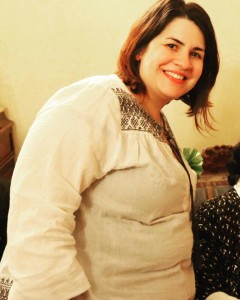 Is there anything in this world sexier than a confident, independent woman who stands up for herself? Engy Wagdan just posted quite the message for her body shamers, giving them the lesson of their lives and we are so damn proud of the girl for being one the few actresses who tackled the social media negativity.
The actress, who has gone through an inspirational body transformation, apparently gained some weight back during her pregnancy. Of course, social media pricks couldn't let her enjoy bringing a child into this world, instead they criticized her figure. Her response was the slay of the year, like the ultimate mic drop.
Congratulations on the baby, Engy, you just set the perfect example for your child, every self-conscious new mom, every teenager and every cyber bully on social media. We couldn't be more proud of you. Dear public figures, it's time you stood up to anyone who dares go near your body image.
WE SAID THIS: Don't miss 13 Phrases Every Overweight Egyptian Girl Is Tired of Hearing.