Maison Sara Chraibi has once again captivated fashion enthusiasts at Paris Couture Week with her exquisite collection, paying homage to traditional Moroccan elements and the country's highly regarded craftsmanship. Chraibi's designs showcase a fresh take on Morocco's exquisite craftsmanship, breathing new life into traditional elements.
One of the highlights of the collection was the use of "Sabra," a unique type of silk thread derived from aloe vera plants and typically used in Moroccan trimming. Chraibi skillfully incorporated this material into Arabesque capes inspired by traditional Moroccan designs, adding a beautiful glossiness to the collection. The sleek, silky gowns overlain with sheer material were reminiscent of kaftans.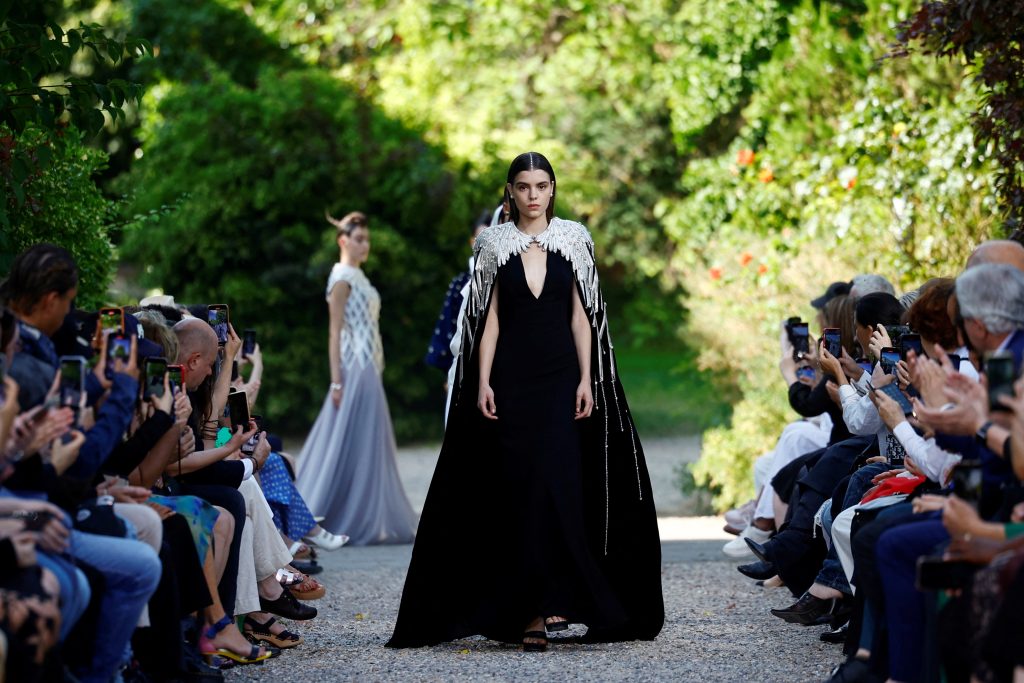 Chraibi's expert tailoring and meticulous embellishments were showcased by keeping her colors muted, allowing the impeccable attention to detail to shine through. Diamond-shaped motifs carefully stitched onto bustiers and rows of braiding framing open backs adorned the garments, adding a touch of elegance to the collection.
Drawing from her background in architecture, Chraibi seamlessly integrated geometric patterns and structures into her designs. Her label caters to women seeking attire for prominence and desiring an air of extravagance. The collection also showcased a contemporary twist on elegant and traditional designs, tailored to empower the successful modern woman.
Chraibi's collection was a stunning tribute to traditional Moroccan craftsmanship, skillfully blending it with modern elegance and sophistication. It's no surprise that her label has become a go-to for women seeking refined and empowering attire that exudes extravagance. The collection was truly a work of art that highlights Chraibi's exceptional talent, creativity, and appreciation for Morocco's rich heritage.
WE SAID THIS: Don't Miss…Arab Designers In Paris Haute Couture Week Fall/Winter 2023-2024