Eateries have been opening left right and centre all over Cairo, but most relating to quick snacks, but most recently the market has been neglecting the people that actually miss going out somewhere nice for dinner.
With the news of a new boutique hotel opening in Sun City of course a 5 star restaurant had to be integrated, dubbed Salt, the restaurant's grand opening is said to take place after Eid.
Although we are anxious to see what they have in store for us for the celebratory event, the venue is currently open for reservations. Check out the Scoop from my sit down with Amina El Nebei the Marketing director of the project.
What is Salt?
Salt is a true urban gourmet restaurant and bar developed by Original birth LTD with a primary focus on menu composition based on fresh produce and a level of service that is personalized but yet, not intrusive. Complemented with an environment of blues and nothing but the greatest blues.
Why is it different to the rest of the restaurants in the market?
Salt is not your typical hotel restaurant, it is an independent restaurant within the Gabriel Hotel. It is a lifestyle restaurant where environment is equally important to the concept of service and food. There are many elements in the menu that bring different types of cuisine into one creating what we call the "Food Society".
What cuisine does it serve?
Salt food concept is urban food. French modern presentation with the use of fresh local and Mediterranean ingredients combine with spices, herbs and light Asian influence.
Is there anything special about the Chef we should know?
Executive Chef Bruno began his career in the early Nineties in several Michelin Star Restaurants around France, Italy and Germany. His career advanced consistently over the years as he shifted from being a Commis to Chef de Partie to Head Chef to a Food Consultant then Chef Consultant and eventually an Executive Chef.
The start of Conteras' consultancy began in Padova, Italy at DeGustibus Restaurant and Bistro. There he was entrusted with highlighting weaknesses, correcting them and enabling operational improvement. He moved onto YAR Restaurant, Milano, where restructuring of the kitchen team, redefining the menu and launching a small catering concept are some of the adjustments he provided. The Chef continued to consult in Italy at the Margherita e Pummarola Restaurant and La Brisa, while in Spain he became the Chef Consultant at the Restaurant El Fort.In 2006, as Executive Chef at the Hotel Mas Passamaner in Spain, Conteras was in charge of La Gigantea Reastaurant along with Two Michelin Star Chef Joachim Koerper. He went on to become the Executive Chef at Jean Luc Rabanel's two Michelin Star Restaurant, L'atelier and Bistro A Côté – which he helped re-brand.
Bruno went on to live in Peru and became a Chef Instructor at the University San Ignacio de Loyola, a Food Consultant and Private Chef to the Canadian Ambassador and a Food Consultant for The Salon Majestic Catering and Events.
If I could order an appetizer, main and desert what would you suggest?
I would highly recommend the glass atelier tasting menu which is 6 consecutive glass plats; Gaspacho, Foie Gras, Duck Breast Tataki, Sashimi Grade Tuna, Braised Lamb Shoulder And Valrhona.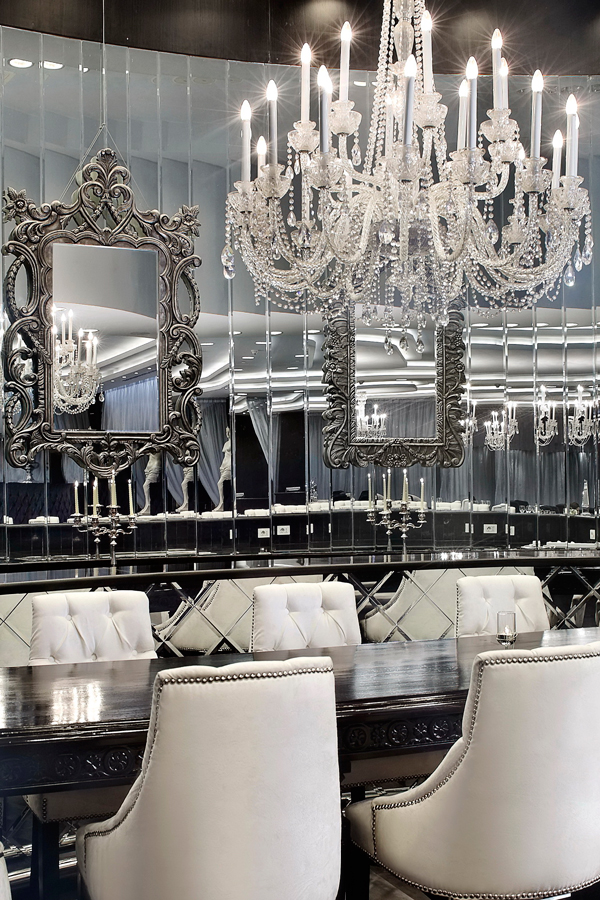 When is your official launch?
Salt is officially open as well as the Gabriel hotel which is where it is located. However, the hotel and restaurant grand opening will take place in September.
How do we reserve? 
For Reservation Call: +(202) 269 607 00
Salt, The Gabriel Hotel, Suncity Mall, Heliopolis, Autostrad Road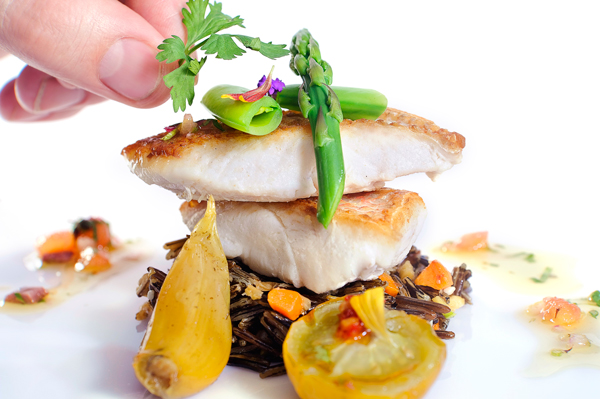 WE SAID THIS: Food Glorious Food!