With the opening of one of the largest Adidas stores in the Middle East, India and Africa, the renowned and beloved football player Mohamed Salah appeared on Dubai's Burj Khalifa. In an amazing theatre and spectacle of lasers and lights, Mohamed Salah showed the city The Future of Sports.
Mohamed Salah had a message that he said in Arabic and English. In his profound message of motivating the people of Dubai, he emphasized the importance of sustainability and sport for the future; the new slogan for Adidas that embodies inclusivity.
"The Middle East is shaping sport for generations to come, because we know sport has the power to change lives"

– Salah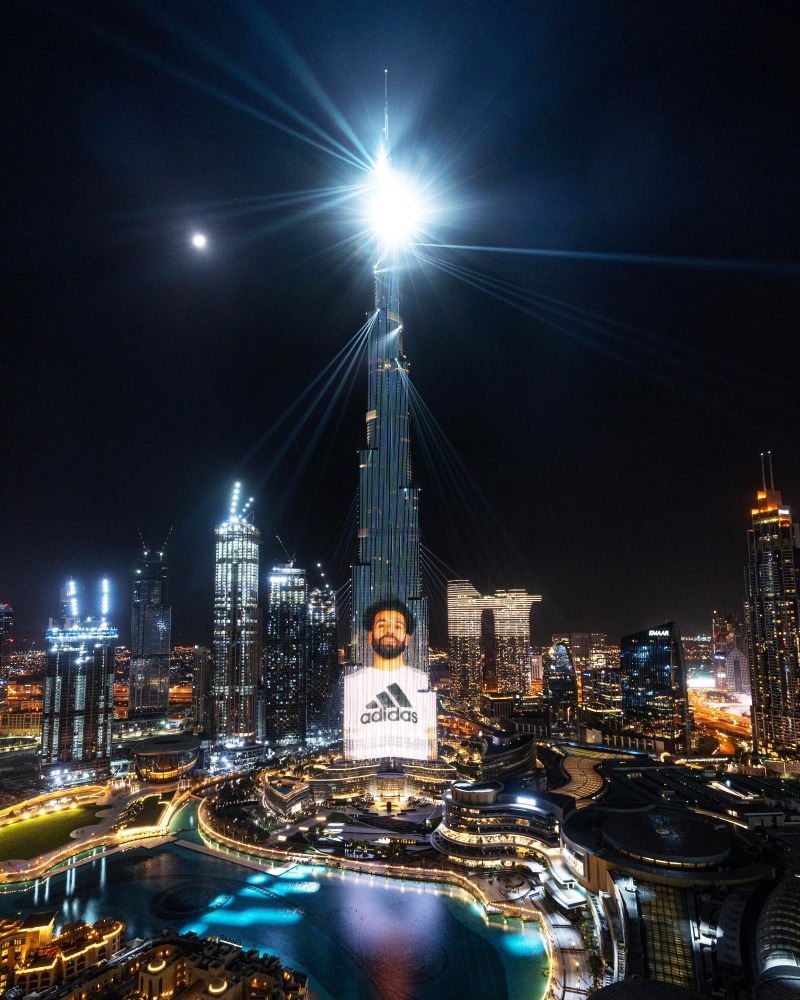 The football star further stated that, "we will continue to empower women, not just through sport, but in every aspect of life," echoing Adidas' aim to cultivate the empowerment of women in the region. Adidas is advocating for the marathon that will be set to take place in the United Arab Emirates on the 2nd of March, and insists on encouraging women to participate in.
Check out Mo Salah on Burj Khalifa!
The brand new Adidas flagship store is now open in The Dubai Mall. Check it out now to experience the largest and most digitally innovative Adidas experience within the region!