After a month-long ad and drama marathon, we have finally reached the finish line.
Even though the race wasn't as heated as we're used to, with creative output more pale than previous years, there was still some light at the end of the tunnel with some decent pieces of work that we have highlighted in previous posts. But out of all of them, one stands out significantly.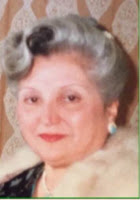 Not so long ago lived Mrs. Baheya Wahbi, a prominent figure in Egyptian society. After her passing from breast cancer, her family decided to build a hospital in her name to treat women's cancer for free.
Today, the hospital can accommodate up to 360 patients a day, with the aim of fighting breast cancer. Check out the stats below:
One in every eight women is diagnosed with cancer.
Every three seconds a woman is diagnosed with breast cancer.
Breast cancer is the second deadliest cause for women worldwide.
The good news is: Breast cancer is 98% curable when early diagnosed.
But as equipment, machines and medication are so expensive, Baheya Hospital has had to turn to another source of income: donations.
So what did they do to get people's attention, given that every Tom, Dick and Harry advertise in Ramadan to raise donations for a million and one different causes?
With Ramadan being the month of family, togetherness, 3ozoomat and, by default, desserts, FP7 (the agency behind the campaign) thought of a brilliant idea to raise awareness and donations in a very neat, subtle and impactful manner.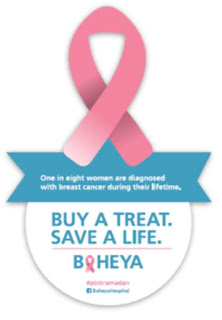 They went to the hottest patisseries and dessert makers in town and struck this deal: With every purchase you make from any of the participating stores, you can add a simple 5 LE donation to get a pink ribbon on your purchase. Upload a picture with #PinkRamadan (a hashtag created for this campaign specifically) and help raise awareness and donations for this noble cause.
How brilliant is that? You're going to stop by and get your red velvet konafa anyway, you might as well do some good while you're at it and 5 LE doesn't sound like too much of an investment if you're spending a minimum of 150 LE, anyway. Of course, if you want to chip in with a bigger contribution, the more the merrier.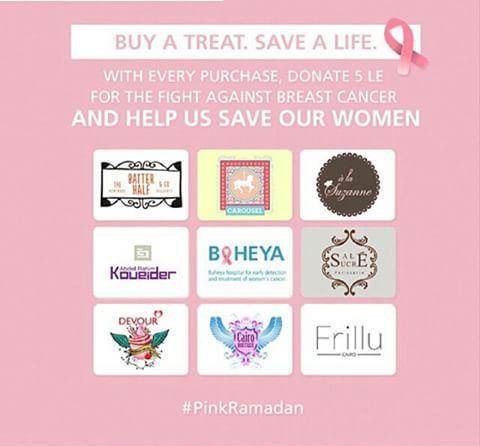 Participating stores included Sale Sucre, Devour, The Batter Half & Co., Carousel, Abdel Rehim Kouider, Ala Suzzana, Frillu and Cairo Boutique, amongst others.
Now why do I think this is a winning campaign? Because with the little resources they had, they have managed to pull in all communication levels to get their word out:
A nicely scripted and thought-out TV ad
A super-smart on-ground activation (that turned Cairo patisseries into donation outlets where people will stop by at any given point in their day)
Linking it to digital (since everyone will post their Nutella 2atayef on Instagram, anyway)
Making people their own microphones and billboards: These little pink ribbons have been on every single 3ozooma table in Ramadan. Thus, you have managed to infiltrate the only time in the month where people are not consuming any media.
Baheya was also featured in a song, talk show coverage and 40+ news/media outlets, such as Egyptian Streets, World Life Press, Go Egypt and others.
Add to that a wave of social media getting them 1,000+ posts on Twitter and another 1,000 on Instagram organically (just to give some perspective, after all the money spent, Pepsi got 350 and Coke's "digital-only" strategy got 1,900 Instagram posts to date).
And if all of the above wasn't enough, they managed to get the support of a plethora of celebrities, fashion designers, socialites, Twitterati and social media influencers, including Mona Zaki, Dalia El Beheiry, Dina, Malak Ezzawy, Sherif Ikramy, Nourhan AbouBakr, Bassel Alzaro and Mohamed Mekawy, to name a few. Each of them took a picture with their #PinkRamadan dessert and shared it with their wider circles (worth millions of friends, fans and followers), helping to make the cause reach more and more people.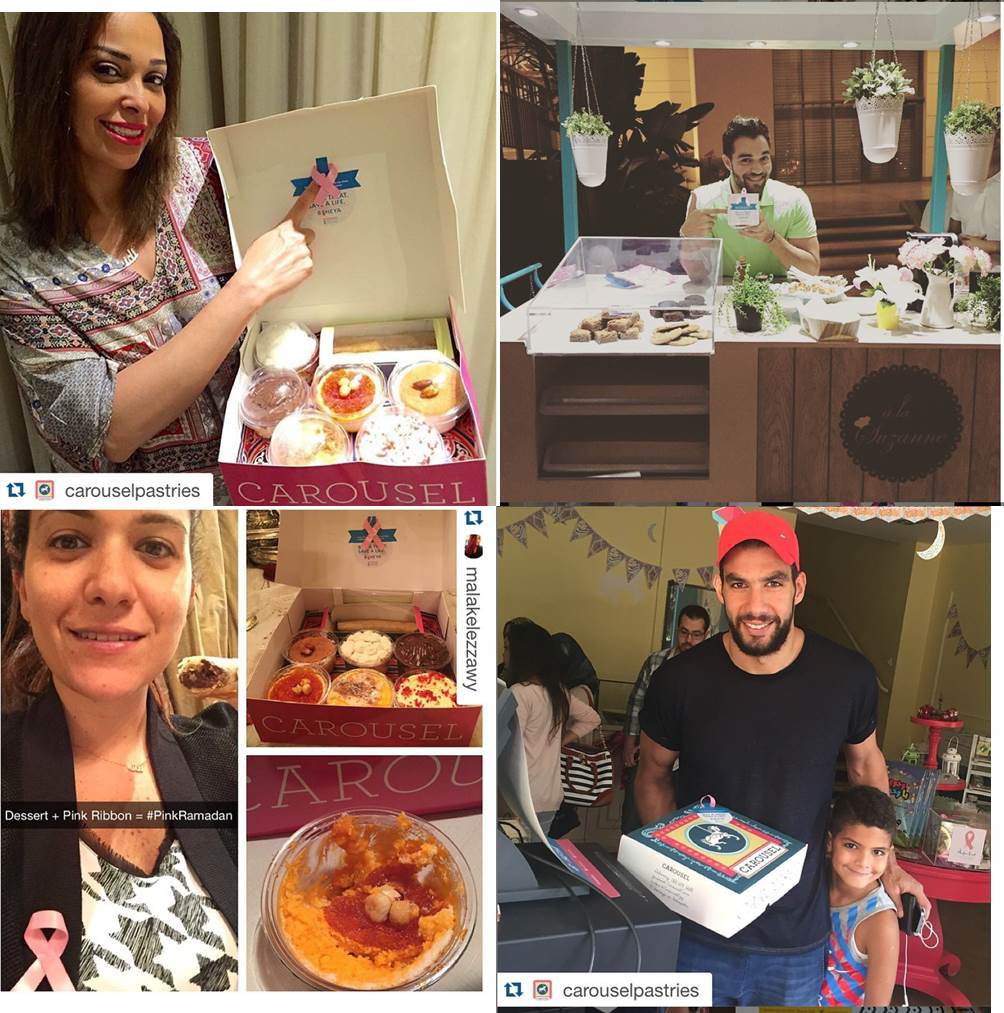 Celebrities (who decided to do this out of free will and not ask for financial compensation) aside, the wave has also included points of view from the general public. Below are some sentiments: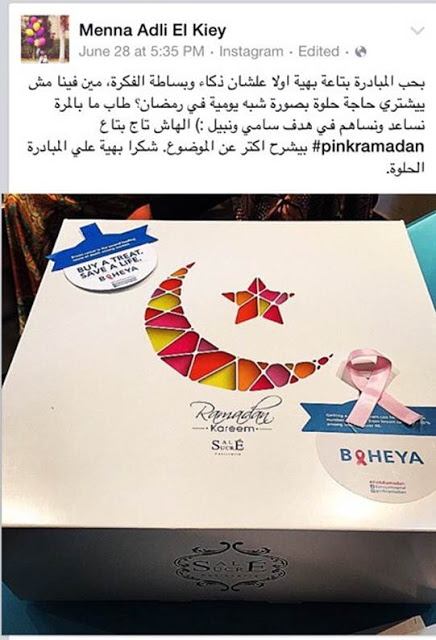 The campaign also instigated some praise from industry professionals; below is a status by my good friend Mohamed Hammady, Executive Creative Director of JWT Cairo:
Anyone in this industry knows that your campaign is usually as big as your pocket (even the most viral and shareable campaigns still need a push). The campaigns that attract millions of viewers (be it on TV or YouTube) are the campaigns that are funded heavily.
Getting a million views on YouTube is no big deal, by the way. Spend the right money and I'll get you the million views tomorrow. But to get thousands of people to rise and engage just because they believe in the cause and were shaken by the idea – that is really worth praise.
It was very difficult to have such an impact with a campaign that is:
Too similar to any other cause out there
Too underfunded
Too much noise and clutter happening around it in a month that is only about noise and clutter in advertising
Baheya has risen above the crowd in the simplest and most elegant form. Fekra chic f3lan. FP7 Team, I salute you. As far as I'm concerned, you won Ramadan 2015 with this beautiful piece of work.
I think this should be an ongoing campaign where you truly live up to the campaign slogan: Buy a treat, save a life! I, too, support Baheya and let's hope every year we have a #PinkRamadan.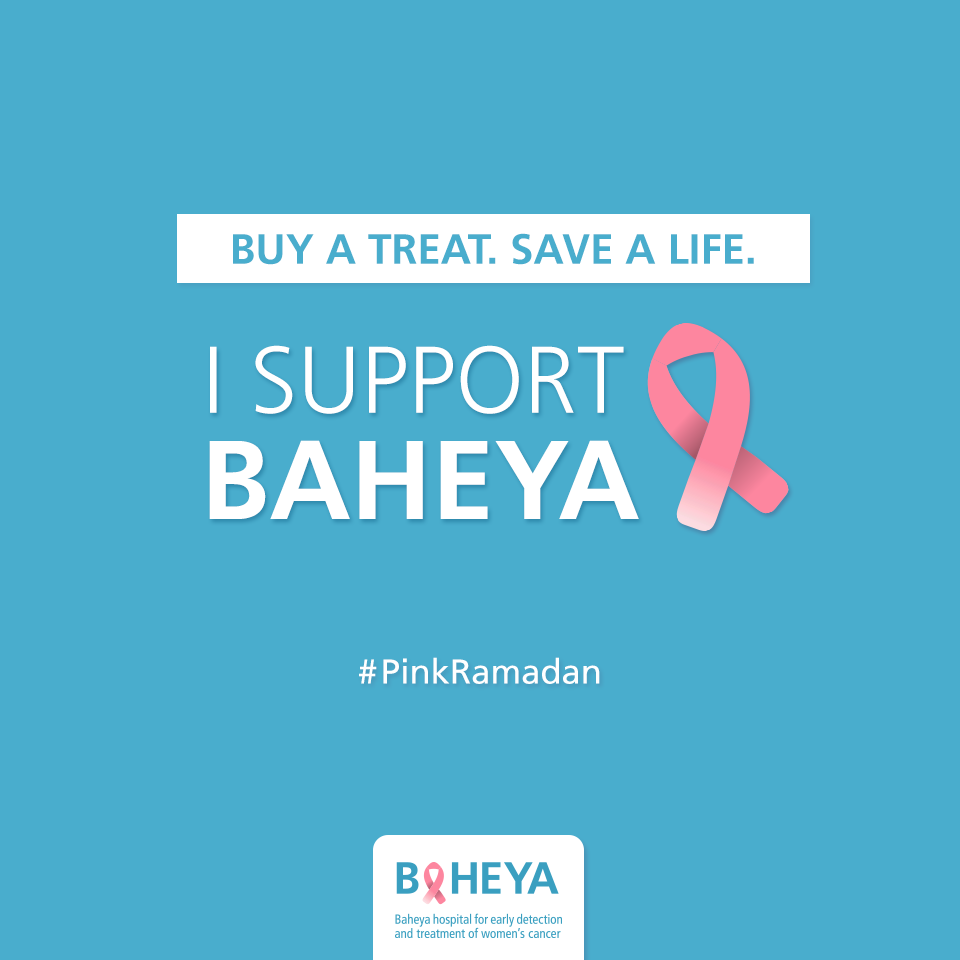 That's all for this Ramadan folks. I hope you enjoyed reading us. Enjoy Eid and stay safe in your travels.
WE SAID THIS: Don't miss RamaScoops 2015: Honorable Mentions.