Dominating any chart he is a part of, Sharam Jey has established himself to be one of the top names in dance music. Having preformed all over the region, from New Years in Egypt's El Gouna with Nineteen84 Management to Dubai with the likes of ByGanz, this man is on a mission to change music as we know it.
I got the opportunity to sit down with him and pick his brain on how he juggles the crazy tours, parenthood and everything that comes with it.

You have had a very fruitful career, tell us a little about your journey through music. Have you always been a DJ?

What I've certainly been from a very young age is a huge music enthusiast. You might be able to tell considering the remixes I've done over the last decade and a half for very different, but equally great artists like Gossip, Faith No More, Faithless, Diplo, Roisin Murphy and quite some others – and of course the evolving sound of my own albums and releases. Although there will definitely be some more remix work, my focus at the very moment pretty much revolves around new originals.
What is G-House?

Compelling house music with an attitude – smooth criminal so to say 😉 Take booty-shaking basslines, cheeky vox chops, trippy synths and slick beats and you'll get the equation – but better just get a taste of it and judge for yourself…


Favorite track out there right now?

You should really check out the current releases on Bunny Tiger. At the moment, there's a series of remix packages by really talented producers on the schedule. These tracks are definitely staples in my sets!

Your dream collaboration?

There's so many talented artists and bands out there that I would love to get together with – in terms of electronic music, but also entirely different genres… However, if you take a look at the Bunny Tiger output, you will see that I'm actually continuously 'living my dreams' by joining forces with other producers that I consider some of the finest talents around.


Who would you call your mentor in the industry?

Although I have a lot of respect and highly admire certain trailblazers and innovators in music history and the contemporary music landscape, I tend to do go my own way and explore my own paths artistically.
We know you're a dad, how do you balance family life and the fast track life of being a DJ?

Not an easy task to manage at times, but I love both my job and also the family side of life. Spending time with my loved ones lets me fill up my batteries and mobilise energy for challenging schedules. Although priorities shift when you have a family, I wouldn't want to miss either side of my life.
Tell us a little bit about Bunny Tiger?

It's my 'new' label that I launched almost exactly two years ago. Back then I had a lot of new own productions and collaborations piling up and was looking for the most suitable platform to release them on. After so many years in the business, I was really unwilling to compromise to bullshit and wanted to keep the control and last word over my own releases. So I just decided to launch Bunny Tiger – not only in sake of my own material, but also to share all the great tracks that I get handed from other producers. Right from the start, Bunny Tiger has received incredibly great feedback, which I'm absolutely thrilled and grateful about!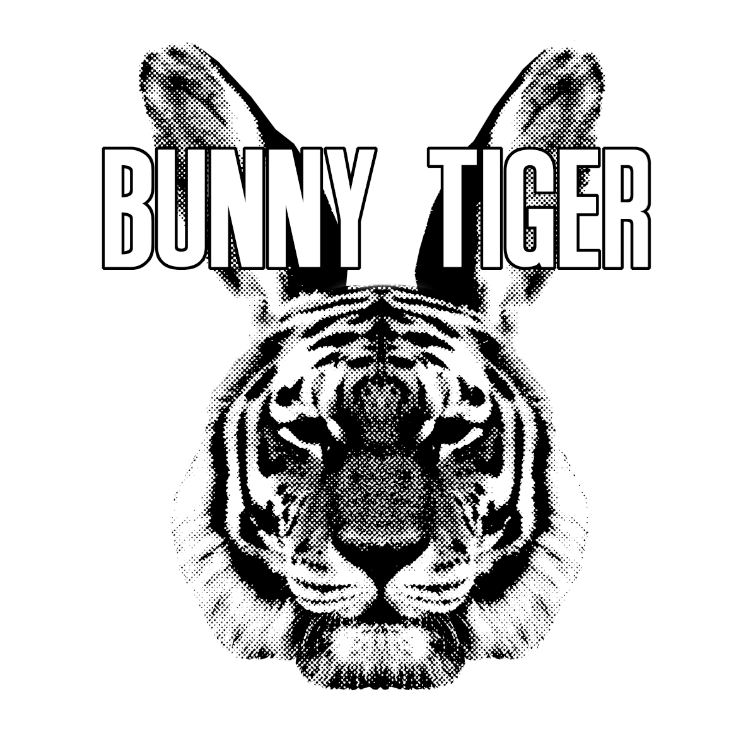 Who do you believe is the next big artist in the G-House movement / House music in general?

I don't really care about 'the next big thing' to be honest. Like just pointed out, there's briliant musical minds around, but that's just not my way of thinking.
How do you prepare your sets and do you have a ritual before every performance?
By having a beer and just getting excited to make people dance 😉 I guess every half decent DJ always takes a glance at the crowd before his/her set and tries to get an idea of how people are 'wired' musically. Also, I love to 'roadtest' new tunes that I consider signing on my label, so I usually prepare my very special 'treasure' pile of tracks before every gig.

What do you think of the music scene in Egypt/the Middle East?
There's a lot of love coming from that region, definitely a growingly enthusiastic scene for Deep House and Nu Disco! I'm always excited to get invited back, get a sense of what's happening in the native scene and have a blast with the great crowd there!
How do you feel audiences have evolved. Do you feel they are more open to hear a variety of genres spun in to 1 track or would still rather go for the a track they can't relate to?

I can only speak about the crowds that I experience and of course it always boils down to the mix, but the people coming down to my gigs are usually passionate, open-minded and literally absorb new unheard tracks with big appetite. I couldn't wish for more really…
Summer plans?

Plenty! Loads of dates lined up all around the globe. I love the summer season with all the great festivals, always the best part of the year! We've also got a number of releases lined up for Bunny Tiger that I'm really excited about. Especially the fourth installment of our Bunny Tiger selections that have been very well received so far.
What would you be if you weren't a DJ?

Half the man I used to be 😉
Advice to young DJ's out there?

Live your own vision, stick to what really inspires you and don't believe in hypes.
Describe your music in three words!
Fiercely grooving rascals….
WE SAID THIS: Keep updated with tour dates through Sharam's FB Page or download his latest tracks on Sound Cloud. Now That's Music!