Being an entrepreneur is never easy, especially when it comes to design. Marwa Saadawi made her start as a jewelry designer in 2013 with Indira Jewelry. Three years later, Saadawi made the move from New York City to Cairo, bringing her brand to an international market. We caught up with the Egyptian designer about her line, struggles and the culture that inspires her art.
1. Did you always know you wanted to design jewelry or was the path to your career steered in a different direction?
I always used jewelry, accessories and clothing as a way to express myself and my personality. As a child, I would use materials, scraps of fabric, beads — whatever was lying around the house — to create something new. Sometimes, it would lead to rather unusual creations . This passion continued as I grew older. I didn't study fashion formally, but growing up in New York is like taking a crash course in fashion — it's all around you!
I was inspired to start Indira Jewelry because I couldn't find simple, classic pieces. I'd walk into a store and look at a piece of jewelry and constantly think, "This piece would look better if they removed that, or added this twist." Finally, I decided to stop complaining and start designing and making pieces that I wanted and I felt were missing in the market.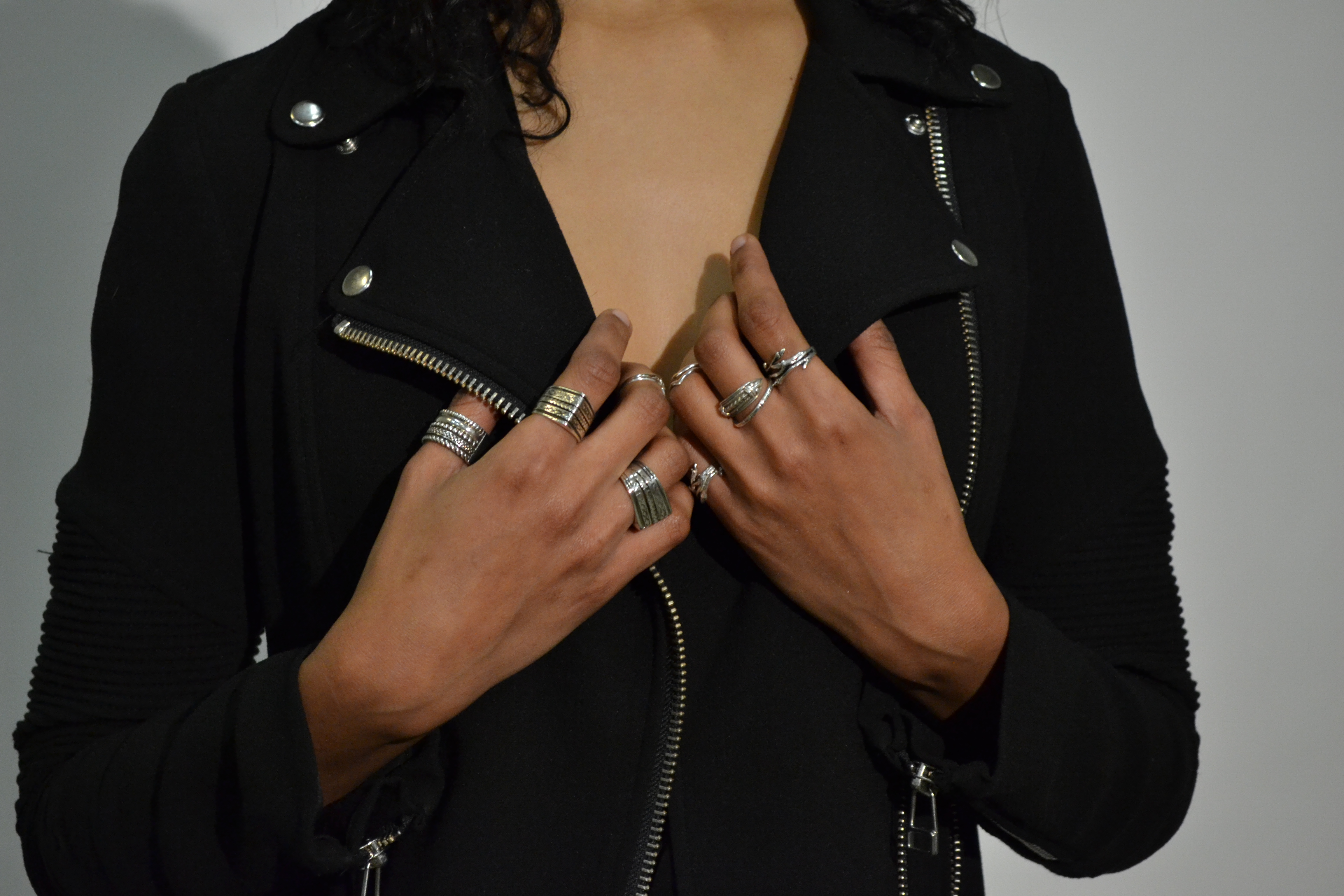 2. How would you describe your style of jewelry design and who do you see wearing your pieces?
When I design for Indira Jewelry, I aim to create timeless pieces. As a young girl and even until now, my mother, aunts and grandmothers gave me jewelry that were passed down in our family for generations. Every time they give a piece to me or my sister, there is a story told and a new story being created at the same time.
I want my jewelry pieces to evoke the same feelings and be part of a woman's story and history. I want my customers to be able to invest in a high-quality piece of jewelry that is not just a fast fashion fix of the night that will then be buried on the bottom of the jewelry chest. Instead, I want Indira Jewelry to be something they will hold onto and eventually pass down to the next generation.
As an Egyptian-American, my designs evoke an "East meets West" vibe, with subtle Arabesque influences mixed with the edgy, minimalist style of New York. All my pieces are made with sterling silver and/or leather. Each collection I develop has a certain concept. For example, in Indira's 2016 collection, the pieces are made up of geometric designs, defined by curves and angles. Our upcoming collection will continue with this theme, however, we focused on smaller pieces.
Jewelry is also a great conversation starter! Nine out of 10 times, a woman wearing jewelry will have a story behind that piece. It's a great way to connect with someone.
The woman I picture wearing my pieces is a woman who is effortless and confident in her style and look. She's adventurous and free-spirited, and always on the go. And she wants to have that edge and uniqueness in her style.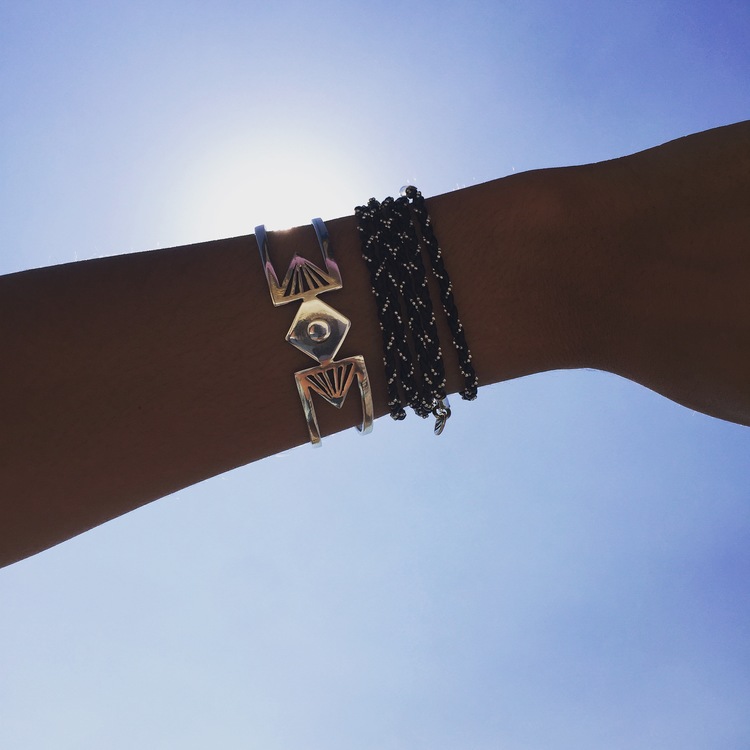 3. With jewelry being such a quintessential part of Arab culture, how would you say it's influenced your designs and how do you see your Indira Jewelry influencing the culture?
Egyptian/Arab culture and daily life has inspired a lot of my jewelry designs and aesthetics. The minute I walk out of my apartment building in Mohandaseen, I'm immediately inspired by the beauty in the chaos that we live in. Everywhere I look, I see something that inspires some new and exciting designs. Egypt's architecture — its modern, ancient and old buildings, ancient monuments, mosques and churches — is filled with intricate details and designs blended together that create a unique mosaic. The same applies to women's clothes! I spend hours just observing and admiring different patterns or designs, staring intently at them, and then when I go home, I sketch what I saw and my interpretation of that design or concept.
Currently in Egypt, I'm noticing there is a huge trend towards large statement pieces. At times, there is a tendency here to over-accessorize, leading to two or more pieces competing with one another rather than complementing what you're wearing. With Indira, I'm hoping that my minimalistic, sleek designs will encourage Arab women to mix and match their jewelry appropriately, creating a cleaner look.
4. How has the move from New York to Egypt shifted your eye in terms of design and overall perspective?
My 2014 collection was designed in New York and in that line, I had more pronounced Arabesque designs. I designed my 2015 collection during the time of my move from New York to Cairo. The geometric shapes and lines reference the intersection between my life in New York and my new life in Cairo. I was influenced by Pharaonic designs and the evil eye and incorporated and highlighted them through the minimalist, modern lens of New York. I'm excited to continue to find ways to blend the two perspectives, designs and cultures.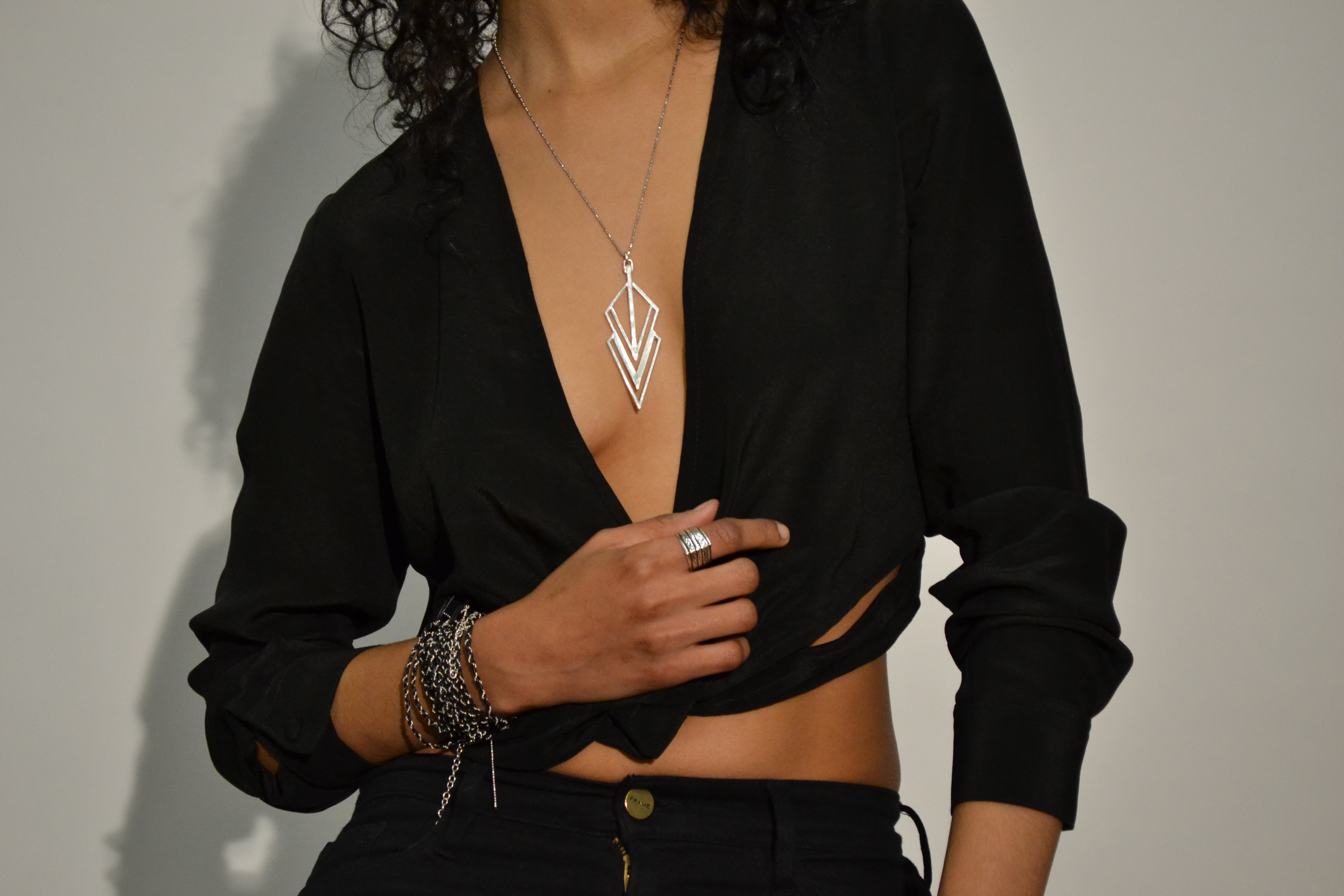 5. What has been the biggest obstacle you've faced in your career path and what approach did you take to overcome your struggle?
I think the biggest obstacle has been getting investors, clientele and stores to take me (a young female entrepreneur) seriously! But I also see this as my secret strength.
I've been fortunate to have had a great education and, most importantly, a great team and network that works well together, supports me and who have taught me the ropes of running my own business. I didn't have an educational background in business, finance or fashion. But my background in counseling and psychology allows me to easily gauge what people are looking for when they meet me. This allows me to connect with them and frame my message in a way that they would understand and relate to, and at the same time I stay genuine and authentic to myself and my vision.
I love my business and I love what I do and have a really clear and detailed vision of how I want Indira Jewelry to be.
6. If you could go back and give young Marwa a piece of advice, what would you tell her?
PATIENCE and OPTIMISIM. And to always enjoy and celebrate the small wins and achievements. Early on, I was so focused on the "big picture" and key goals that I could easily get frustrated and at times, discouraged that each day I wasn't reaching a major milestone. Over time, I realized that I wasn't taking the time to appreciate all that I've learned and that I need to celebrate and enjoy the small wins, achievements and, yes, even the difficulties and roadblocks I encounter. It may sound cliché, but it's really about the journey and I've met incredible people along the way and learned so much and can't wait to keep growing myself and Indira Jewelry!
WE SAID THIS: Check out more designs at Indira Jewelry's site.