As I sit down, I find dozens of cats passing under and circling my legs, stretching up against me, tails upright, with a look of curiosity and excitement. Not willing to be left out, another cat abruptly jumps onto my lap and immediately lays down, refusing to let me leave. This is the Egyptian Society for Mercy to Animals, more commonly known as ESMA, Egypt's largest animal shelter that has become a refuge for approximately 930 cats and over a thousand dogs.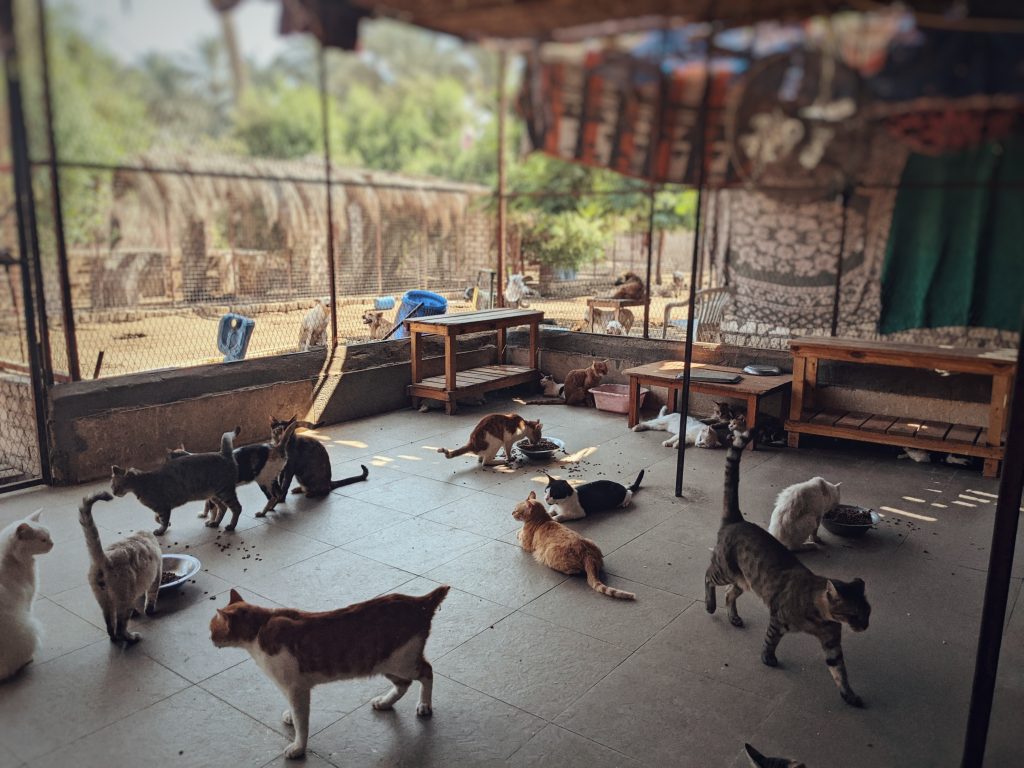 This well-needed sanctuary for injured and abandoned cats is a paradise for cat lovers. Face-down in a pile of food, lounging in the sun, or playing with each other, the cats are literally everywhere, enjoying their new lives. From lively kittens to delicate elderly cats happily sleeping away the day, and from cats missing a leg or those that have lost their sight, the cats come in all shapes and sizes, but have all found refuge from their former lives.
For International Rescue Cat Day on March 2, we thought we'd talk with ESMA cofounder and well-known television news anchor Mona Khalil to highlight the important work done by ESMA. In 2007, Mona Khalil and others involved in animal rights in Egypt decided to launch the Egyptian Society for Mercy to Animals to help advocate for policies to support animal welfare and set up its own shelter for dogs and cats.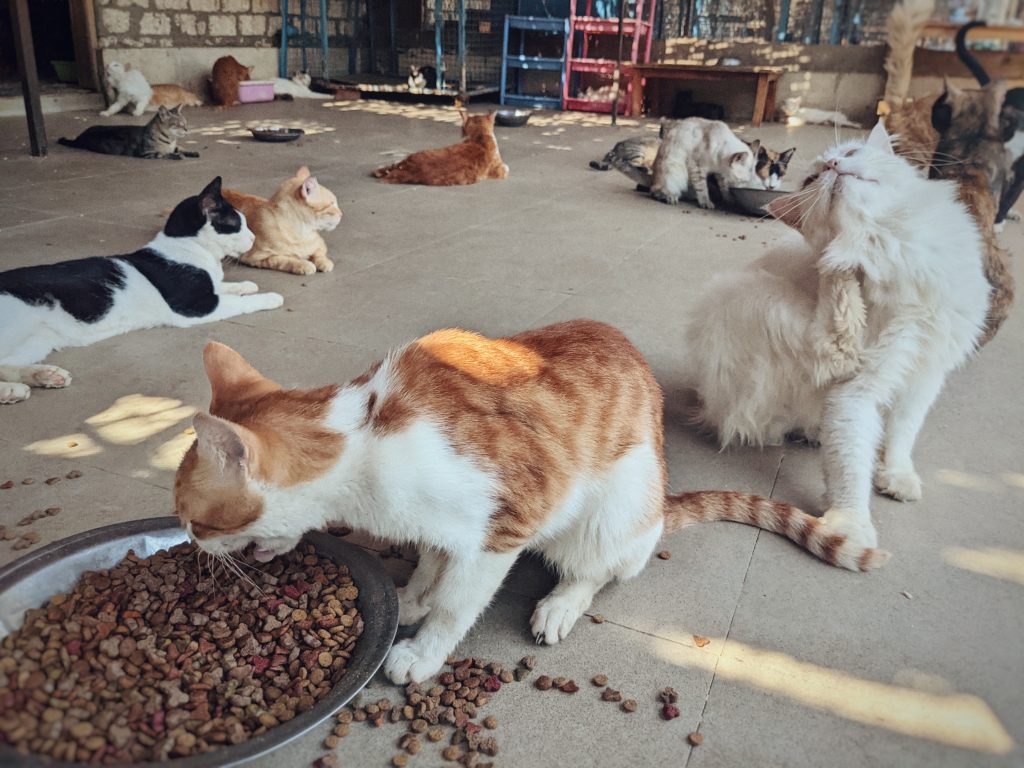 After playing with dozens of excited cats that were spread across the room and hidden in every conceivable corner, Mona told me that most of their cats had originally come from the street, especially those that had been "subject to abuse, those that are malnourished, kittens without mothers, cats that have been poisoned or had acid thrown on them, blind cats, and cats that have lost a hand or a leg". Due in large part to the great financial burden and limits on how many cats they can accommodate at the shelter, ESMA has been focussing on animals most in need of medical attention or who would otherwise not survive any longer on the street.
However, Mona also spoke of a worrying trend of cats being abandoned by their owners, often by people, "who just got them for their kids to play with for a while and then either called us to take the animals or just dropped them on the street". One particularly shocking story Mona told me was how "a lady called me and she asked me to take her three cats, and I when asked her the reason, she told me they were all white and she wanted to choose a new colour".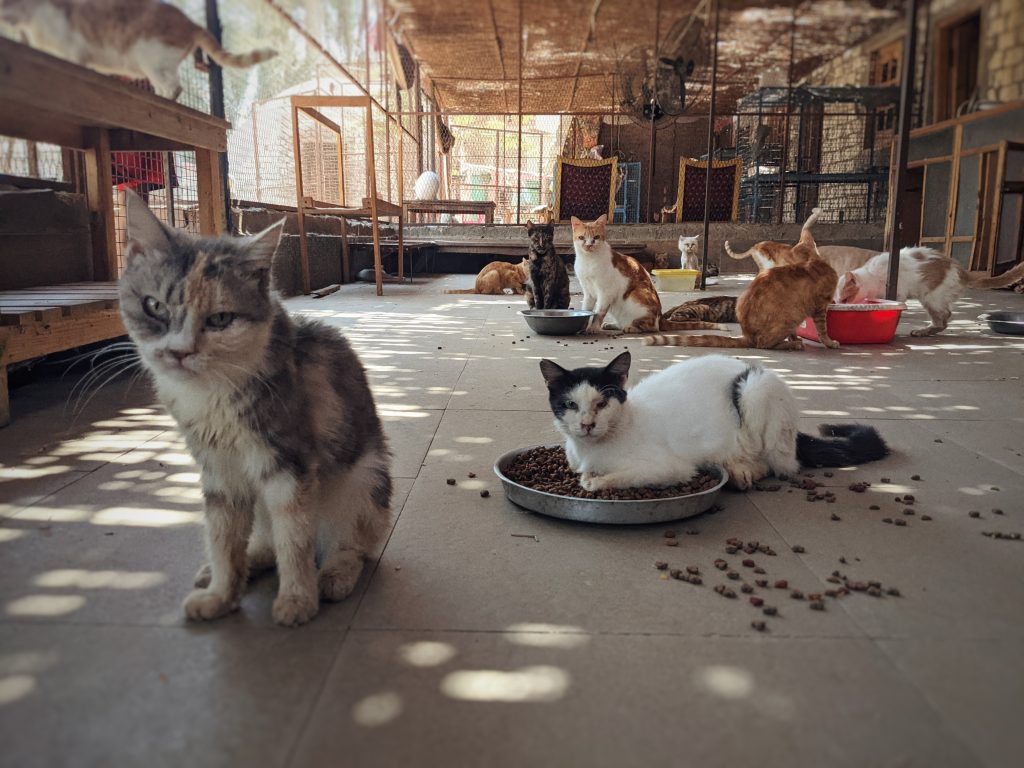 Mona reflected on the reasons for this by stating that "people look at animals like a commodity, they can get them to play with and this ends when they get bored". Another issue causing many to abandon their cats is also how for many "a three-year-old cat is old for them", and they want to get a "new" one.
Unfortunately, not many people adopt cats in Egypt, and Mona estimated that around 1% of their cats that are adopted are done so by people inside Egypt. Instead, nations like Canada make up the bulk of the future homes of these cats, as ESMA regularly sorts out the vaccinations and papers to send their cats overseas.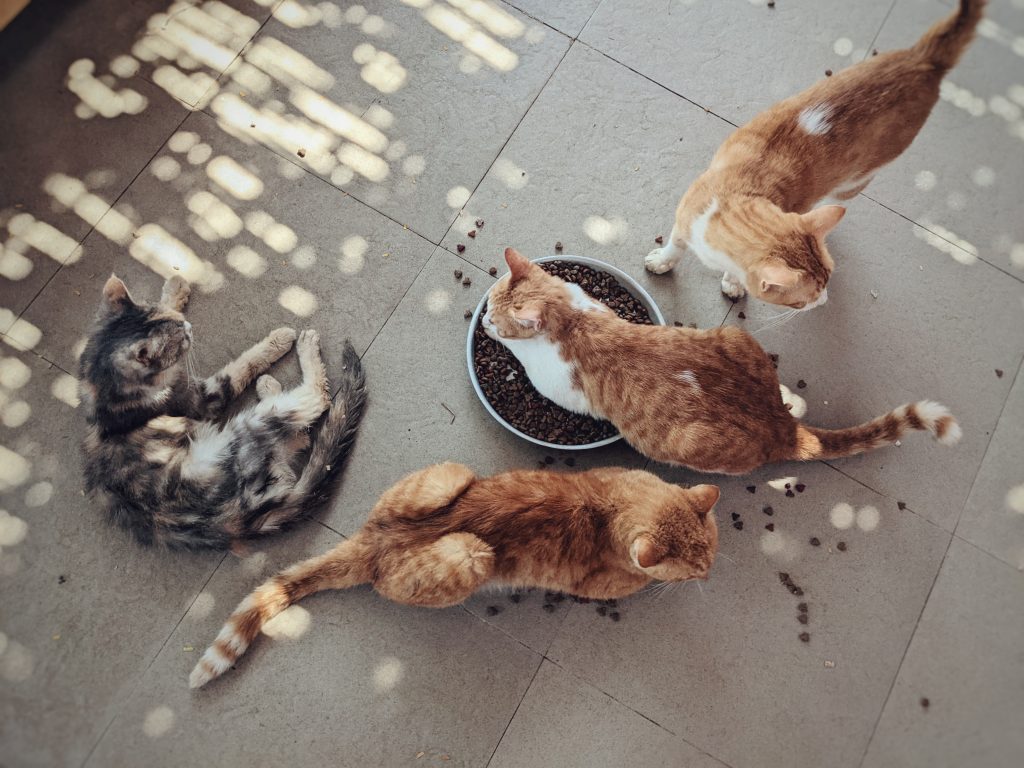 Trying to explain some of the reasons for why so few people adopt cats in Egypt, Mona explained to me that "people are not used to the idea of adopting regular Egyptian shorthair cats, what we call baladi cats". Instead, "they are always looking for long-haired and nice looking breeds and kittens" from pet shops and breeders.
However, Mona passionately remarked that "with the amount of cats being abandoned from homes, being abandoned on the streets, and the many helpless and needy cats and kittens who don't have a home, we don't need any more cats right now; let's take care of the cats we already have before we think about breeding any or buying any more".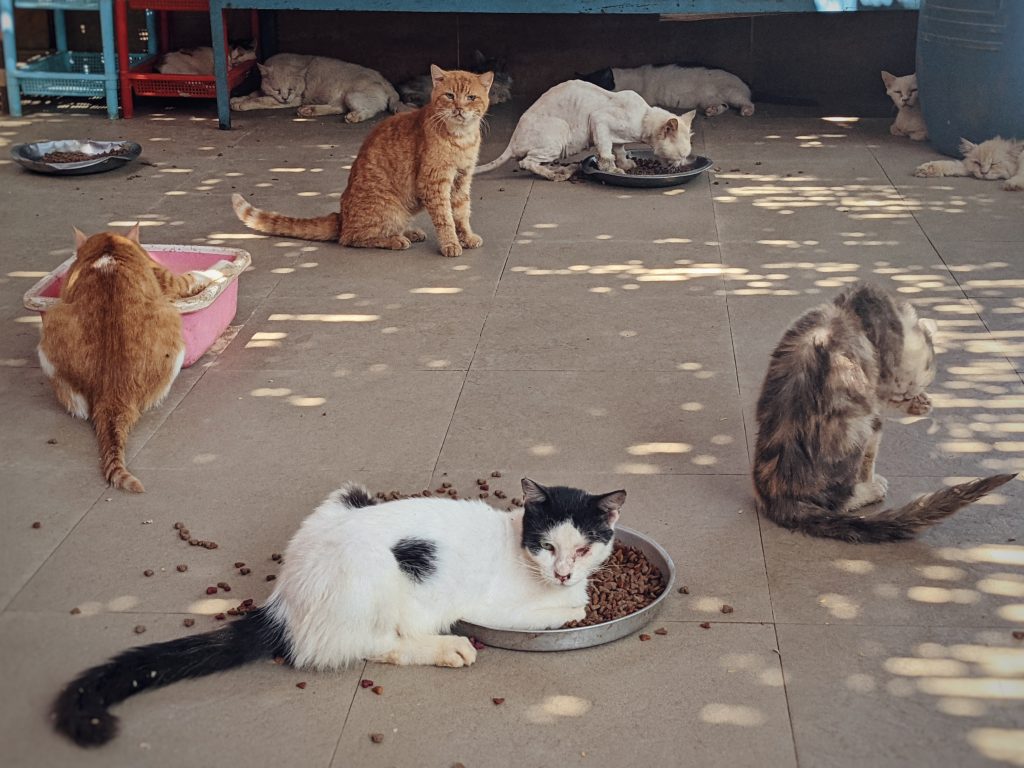 Mona also enthusiastically remarked how adopted and rescued cats make great pets because "when they finally get adopted and cared for, they feel at home, they feel the love that's coming from them." ESMA has been trying to encourage people to adopt not shop for many years and urges anyone that is thinking of getting a cat to come by and see how loving rescue cats really are.
On top of adopting a cat, Mona told me how people can also give ESMA a helping hand by supporting the important work it does by "spreading the word about ESMA" and its initiatives to change public perceptions to animal welfare. Also, however, Mona told me people "can support us by donating or sponsoring an animal, even from afar". With the ever-increasing pressures of rent, spiralling costs of medicines and cat food, and the need to pay their staff, donations have become as important as ever.
Another important way you can support ESMA and the animals it helps, according to Mona, is by making sure your next pet is adopted and to persuade your friends and family, likewise, to adopt not shop. Dog and cat shelters like ESMA can only rescue a certain amount of animals, and what ESMA is pushing for is a change in perceptions on the buying of animals, how a pet is a member of the family and not a gift or toy that can be gotten rid off, and why adopting your next pet is the best way to stop this self-perpetuating cycle of animals being thrown out on to the streets.
ESMA is open daily from 12 until 4 to anyone who wants to come by to look for a dog or cat to adopt or even "just spend some time and play with the animals". To find out more about ESMA or to support their work, you can find them on Facebook, Instagram and on their website.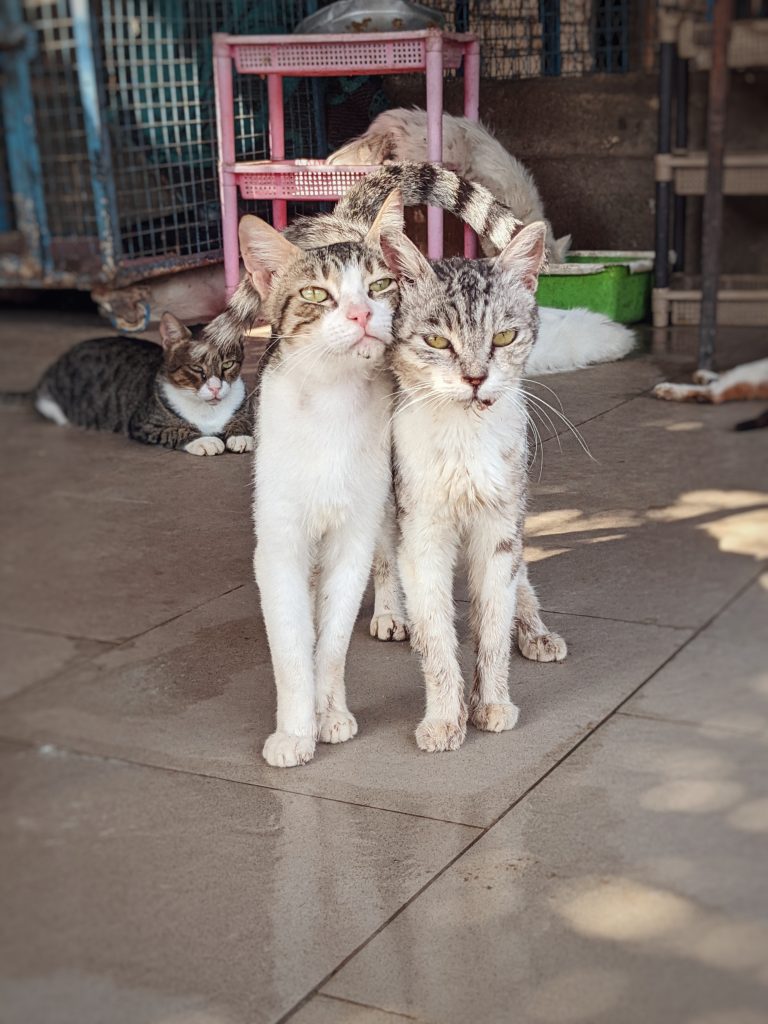 WE SAID THIS: Adopt Don't Shop At The HOPE Dog Shelter