By Lamis Ismail
JW's Steakhouse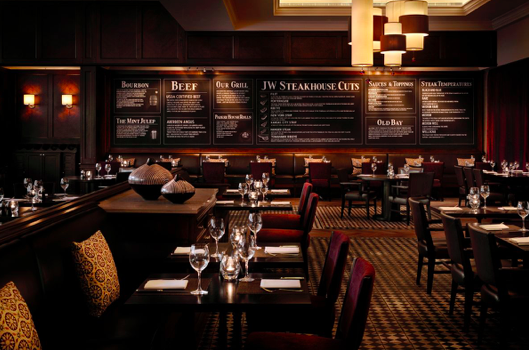 Allure yourself with the most succulent US beef cuts at JW's Steakhouse. They have a wide selection of premium meats and seafood that you can choose from. They serve three types of certified beef: Angus beef, prime Angus beef, and Wagyu beef. Also, they serve Pan-Sea red salmon, grilled grouper, shrimp scampi, and Canadian lobster. All prepared to be more than prefect, with the best wines, drinks, and spirits. 
The place also has professional chefs and excellent service. The price range is from EGP 445 to EGP 1590, although the menu and prices can change from time to time. JW's Steakhouse is one of the well known restaurants in Zamalek, Cairo. Located on the ground floor of the Cairo Marriott Hotel.
Charwood's
The place has long been known as the best restaurant for steak lovers in Cairo. The original branch was located in Mohandiseen but has now moved to Arkan Mall in front of Zayed 2000 Village. 
The place serves both sandwiches and main dishes. It has more variety in main dishes such as mignon beef fillet, chateaubriand, bavette and rib-eye. The prices range from EGP 205 to EGP 260. 
Recently, they added grilled chicken and chicken brochette to their menu, so there is a little something for those who prefer to avoid red meat. The place has a fully functional bar with a bartender to sport. This is one of the few places in the area that serves alcohol. 
Kazlak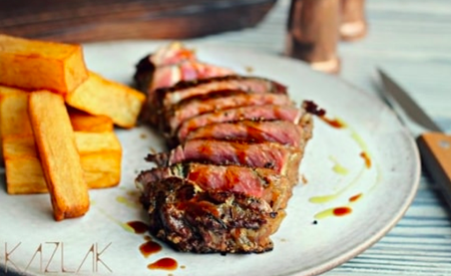 Kazlak is an international restaurant that serve steaks as well as pizza. It's located in Maadi's Courtyard, near Bandar Mall, Palestine Street. 
The place is best known for their professional and International chefs. They serve the best steaks in the area. They have a well trained and comfortable service team. Prices range from EGP 150 to EGP 420.   
Le Deck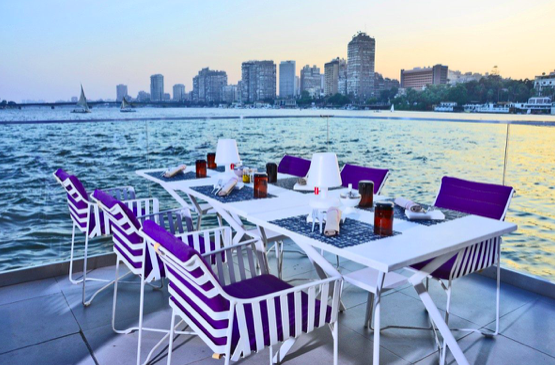 Le Deck by Laurent Peugeot is located in Sofitel, Zamalek. You can experience the perfect steak while enjoying the amazing view of the Nile. They also have the best taste in music. The whole mood is just perfect. The waiters are professional and very friendly. Also, the kitchen is in the middle of the restaurant. You can watch the chef cooking your meal. It also serves wine, drinks, and spirits. Price ranges from EGP 250 to EGP 1100.
ESCA
Located in the heart of Heliopolis, the international restaurant serves a variety of steaks, chicken, sushi, sea food, and my favorite, risotto and pasta. ESCA is known for their mouthwatering steak that will definitely tease your taste buds. The place offers the best red, white and rose wine in town. 
You'll never regret your experience there, not only for the delicious food, but also the vibe of the place is just out of this world. The decorations and furniture gives the place a vintage feel to it.
WE SAID THIS: First we eat, then we do everything else!