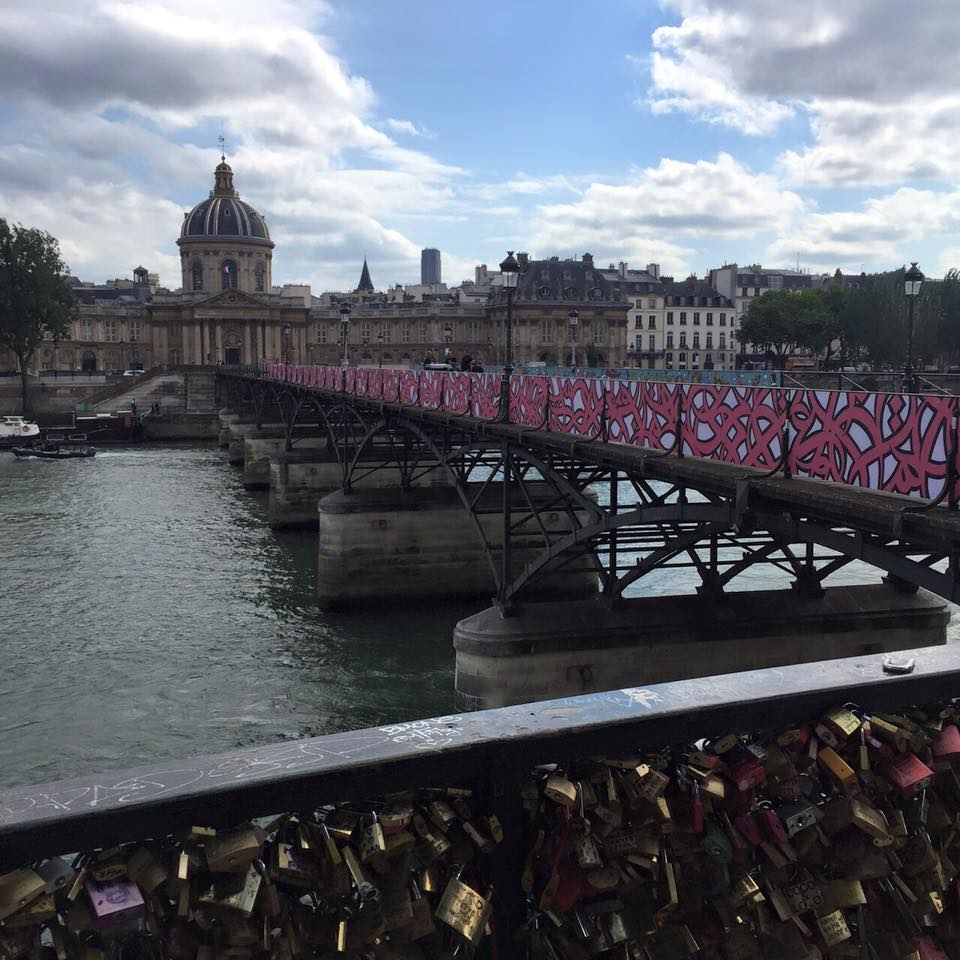 Anyone visiting Paris was bound to pass by the Pond des Arts bridge and leave a sign of eternal love by signing a padlock and hooking it on to the bridge's fence.
With hundreds of couples leaving a sentiment of their lives, last year police hurriedly ushered tourists off the Pont des Arts when a section of the footbridge collapsed under the weight of the locks, which is said to be equivalent to the weight of 20 elephants!
The trend had started moving to other bridges and Parisians concerned about their heritage and the safety of tourists, visitors and passers by had petitioned to have the locks removed.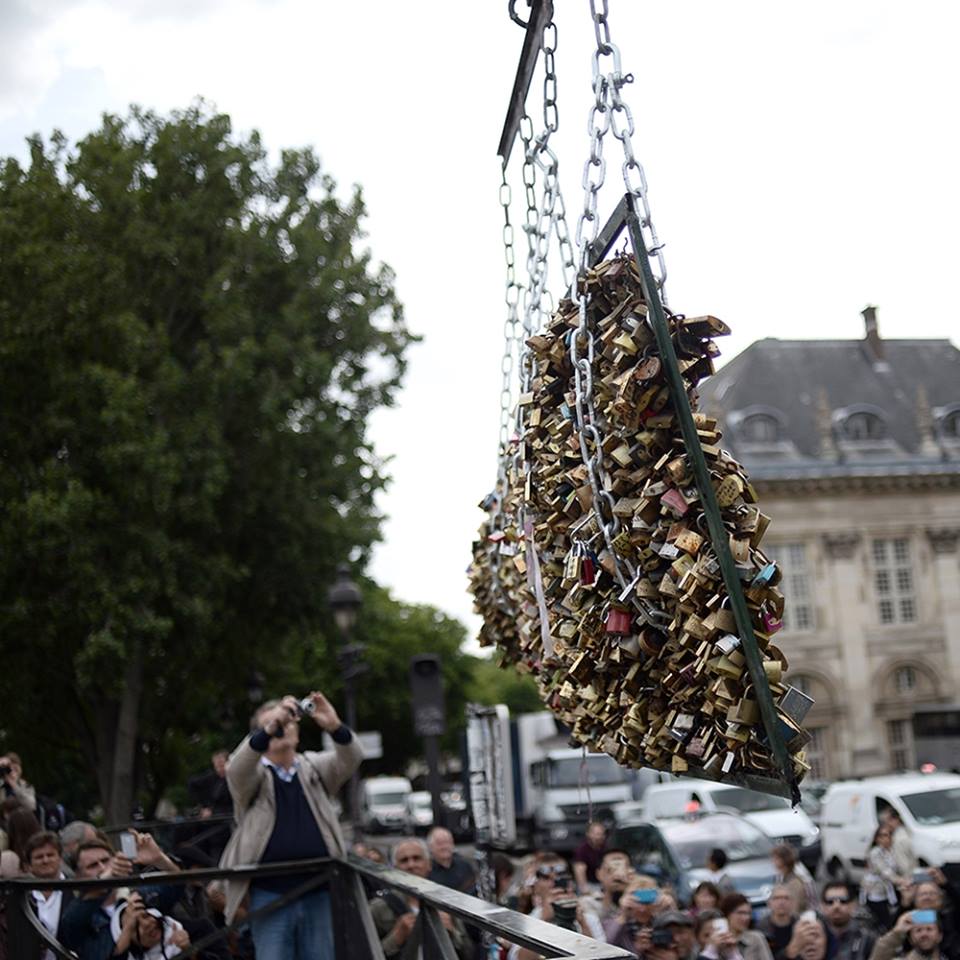 Starting from last Monday, the bridge will be shut down for a week until Jun. 6 to remove the padlocks. Tourists all over the world have been sharing their pictures with the locks of love and questioning what it now means that their symbol of eternal love will be taken down.
The locks of love will be replaced temporarily by the incredible work of four artists – Jace, El Seed, Brusk and Pantonio – who will install their work on the bridge and replace the locks of love with the art.
One of the artists, El Seed, is a Tunisian-Parisian artist whose style incorporates traditional Arabic calligraphy in a style that he calls "calligraphiti". Using a mix of both graffiti and Arabic calligraphic traditions, El Seed has created his own, unique style of calligraphy that doesn't just emphasize the beauty of the words or their meanings, but also transports you to a different state of mind.
El Seed's fascinating calligraphiti can be seen in different parts of the world, but his most controversial project was the 2012 painting of a minaret of the Jara Mosque in the southern Tunisian city of Gabes.
The artists' work will be visible on the Pond des Art bridge temporarily until Autumn, where the artwork will be replaced with glass panels, allowing people to more easily appreciate the view down to the Seine.
WE SAID THIS: Don't miss Old Tunisian Village Transformed into Open Air Museum by 150 Artists