Palm Hills Developments, Egypt's pioneering real estate developer, presents its prominent project, Badya. The biggest project in the heart of New October City managed to deliver on its promises one year ahead of schedule, delivering its first phase villas! Badya is all about technology, sustainability, and accessibility. The city of two worlds just celebrated its first two families and first citizens, meeting them with a welcoming party.
The real estate developer's vision is to build communities integrating technology, sustainability, and accessibility in Egypt and it's becoming a reality, one family at a time. The first celebration and delivery is just one of many deliveries to come. Since 1997, Palm Hills Developments has been expanding and creating commercial and residential real estate, as well as resorts. With 34 projects all over Egypt, in East Cairo, West Cairo, the Mediterranean Sea, and the Red Sea, the real estate giant is breaking barriers.
What life in Badya looks like
With Badya, Palm Hills Developments exceeds its citizens' expectations, creating special moments and experiences. There's a new meaning to citizenship in the city of the new worlds, as well as rich culture, where life can be enjoyed in a new light.
One of Badya's many distinctive qualities is that it's designed by Albert Speer "AS+P", one of the largest international architecture consulting companies.
The new city has 50,000 units of villas, modern apartments, twin to townhouses, expanding over 3,000 acres. It has a variety of facilities such as Badya International University, the first university in New October, as well as six national and international schools. Additionally, it has administrative units, international malls, and the biggest sports club in West Cairo!
Badya is Egypt's first sustainable and New October's first fully integrated smart city. The cosmopolitan city is divided into six districts, where each one has its own community. Following the UN's sustainable development goals in MENA, Badya is the first city to achieve reducing the consumption of water and electricity by 30 percent and operational costs by 20 percent. Furthermore, 30 percent of its energy is from renewable resources. Badya is cultural, eco-friendly, advanced, and accessible.
With high-end technology, the city of new worlds has artificial intelligence, facial recognition, and smart security. Most Importantly, Badya has a distinctive strategic location that overlooks many of the main new axes, including the middle ring road, which connects the project with all the nearby and remote service areas in Greater Cairo.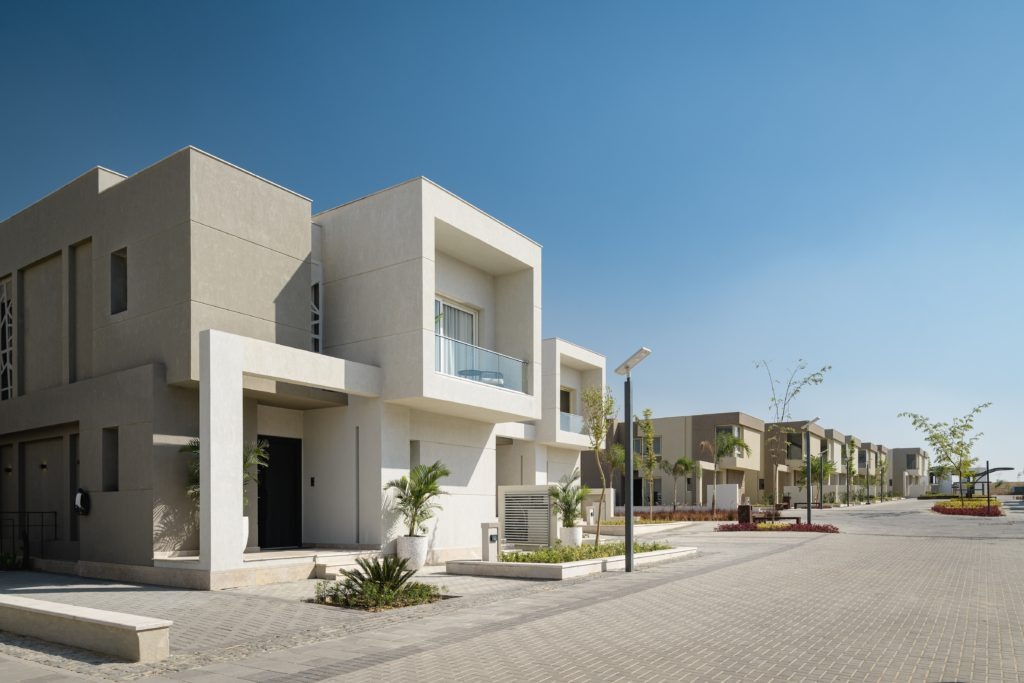 The City of New Worlds is located in an intermediate area between the ring road around Greater Cairo and the regional ring road, in addition to its proximity to the "Wahat Road" connected to the Muneeb area, which connects east and west Cairo, while being 45 minutes away from the New Administrative Capital, making it a prime location in New October.
All you need to do is get out of the privacy of your home and you'll find what you need, right around the corner.
Living in Badya means a convenient, and blooming lifestyle, surrounded by technology, modernity, and sustainability. When you're an owner in Badya, you're not just a resident. You're a citizen in the city of new worlds: Badya.
WE SAID THIS: Curated by Palm Hills Developments, Badya gives a new definition to citizenship!