Ousso: The Region's Leading Musical Icon Talks Amr Diab, Satanism and the Independent Music Scene
We here at Scoop Empire are starting #AScoopOfSuccess, a series of interviews with successful Arabs that are kicking ass and making names on a regional, as well as international level in different fields. And since I'm really passionate about music, I thought it would be best to start with one of the region's most leading icons in that field.
Thus, the first interview as you might have already guessed is with the pioneering artist; Ousso.
If you've been living under a rock and have no idea who I'm talking about, let me enlighten you. He is one of the most talented and hardworking guitarists in the Middle East. His success spans in the independent and mainstream music scenes, as well as entrepreneurial and academic fields.
Ousso has immensely contributed and influenced the music industry in the region and helped so many struggling artists develop a career out of their unheard talents. If you'd like to know more about him — which you should definitely do — before reading the interview, head to his website.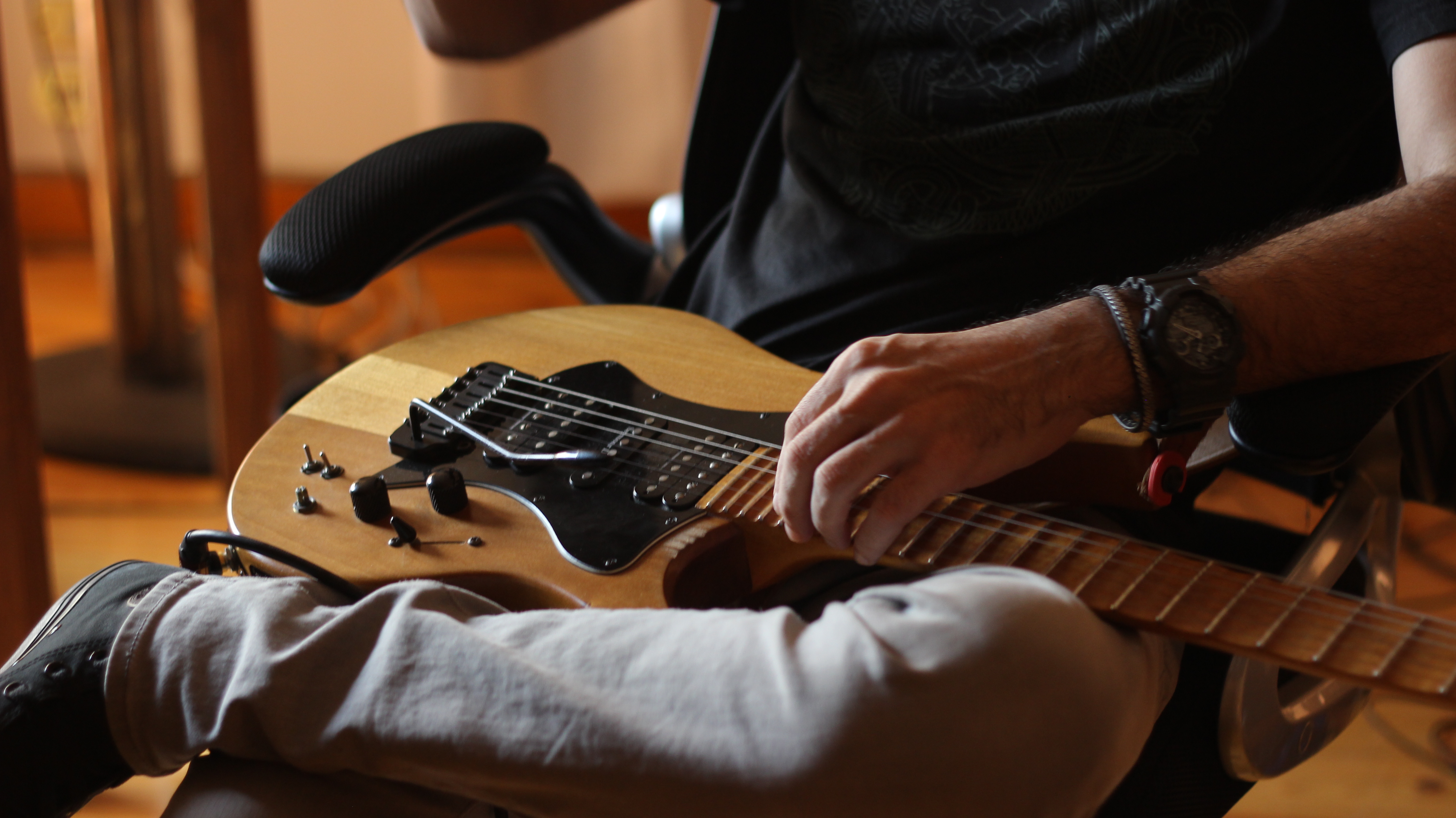 What's the difference between working with the underground and mainstream artists? Which side do you prefer working with?
The underground music scene is no longer underground, it's more accurate to label it as the independent music scene. What I enjoy working with more is, of course, the independent scene. But to be honest, you learn way more from the mainstream scene. Artists from the mainstream scene are beasts.
You learn how to manage yourself as an artist from someone like Amr Diab, learn how your charisma can influence a 100,000 audience while performing alongside Mohamed Mounir.
Practicing and improvising in large studios and performing in front of thousands of people was more accessible through the mainstream scene, before the underground scene started booming. Also, back in the days, we'd invest in our indie bands from the money we earned from the mainstream — that happened due to the fact that the profits of indie music were close to zero.
Nowadays, independent artists could be labeled as neo-mainstream (commercials and brands sponsorship, etc), and there's nothing shameful about that because each artist deserves to earn a living from their talent.
Of all the projects you've worked with, which one is the closest to your heart, and which one are you proud of the most?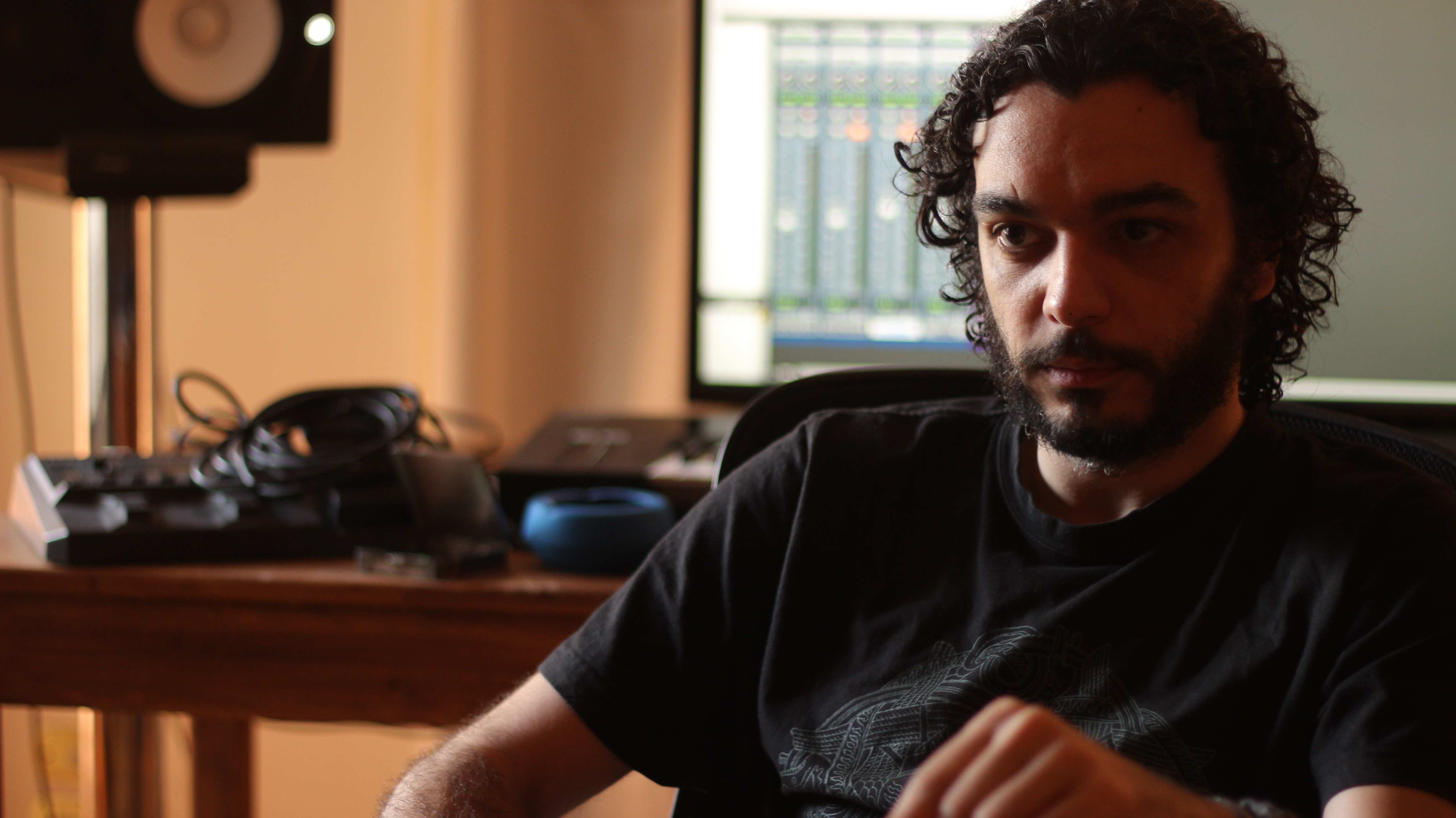 Nagham Masry is hands down my favorite project of all time. This Jazz/Rock fusion band with poetic lyrics is the project I've developed as an artist and will always be proud of.
There was also a project called Music Matbakh that was created by the British Council; where they chose two musicians from seven countries and created a band of 15 musicians. It was a fun experience as musicians from Egypt, Tunisia, Morocco, Lebanon, Syria, Jordan, and UK cooperated to create this one of a kind music fusion. This project did a tour in all of the mentioned countries and performed in SOS while in Egypt.
Last but not least, HOH has a special place in my heart as well, as this project was literally just an outing between me, Hany Adel (West el Balad) and Hani El Dakkak (Massar Egbari) which we turned into a band.
What would you see yourself doing if you weren't in the music industry?
Definitely something related to airplanes like military aviator, or car racing. I've been passionate about those two things ever since I was a young kid. I've even tried taking gliding courses once.
Since your very first band was a metal band, how did the demonization of the metal scene affect your development as a musician in the mid-90s?
I was in a total shock when that happened. The scene in the early '90s was amazing on so many levels, and it all fell apart because an unethical reporter at Rosalyoussef decided to fabricate an article to boost the company's sales. At that time, there were no social media platforms to explain to people the reality that got fabricated by his article; so people actually believed that the metal scene revolved around Satanism.
It was a total mess, a lot of my friends got arrested and everyone started cutting their hair. I was just totally depressed. However, that incident affected my development as a musician in a very huge way. The owner of the studio that I used to jam in, Nasser Begato, started convincing me to start working and connected me to Samira Saeid's band, one day before her performance in "Layaly El Television".
I just participated in one jamming session before the gig, and I was ready. It was because of that concert that I started having a lot of connections that helped me work in the mainstream music field.
How did you contribute to connecting the gap between mainstream and independent music scenes? 
Back in the day, I was the only guitarist who dabbled in the arts of independent and mainstream scenes at the same time. I was the first guitarist to re-introduce the fast solos and distortion in the mainstream music scene after it was banned during the demonization of the metal scene.
It all started with a solo in Amr Diab's Khaliny Gambak. The solo was released in his album as an instrumental track which was a phenomena that never happened to a Diab album before. With El Hadaba being the role model that he is to most artists in his scene, naturally, the whole scene approached me for similar solos.
In a different manner, I started a company with Amr Diab's former manager that also helped to bridge that gap. What it did was basically recruit independent artists to perform alongside mainstream artists to help them profit from their talents.
Afterwards, I decided to severe my ties with mainstream music in order to focus all my energy to push the indie scene forward; thus creating the SOS music festival. Me and my team helped organize 19 SOS festivals between September 2006 and December 2009.
What's the difference between SOS and Ewsal Bel 3araby? 
In simple terms, SOS is a music festival for independent artists playing original music, and Ewsal Bel 3araby is a platform for independent Arabic music. At a certain time, SOS influenced a lot of people who are passionate about music to start playing, that was because every artist that was capable of playing 30 minutes of original music would perform in SOS. Some attended the first SOS as listeners, and ended up being performers afterwards.
As time passed, the quality sadly started to drop as musicians couldn't profit much more from indie music. A lot of good bands broke up because their members graduated and needed to start a safercareer. Thus, Ewsal Bel 3araby came to fix the limitations we found in SOS. It basically tries to create a networking platform for musicians, and the project adopted by Ewsal Bel 3araby (El Sellem) tries to adopt musical talents from different governorates of Egypt; it gives them workshops and helps them start a career out of their talents. Something this country and region desperately needs.
Any crazy stories from your time studying and teaching at the Berklee College of Music in Spain?
"Crazy" stories in Spain aren't media-friendly, but I'll try to remember the most PG-13 one. I was asked to teach a guitar course on the same day I graduated by Victor Mendoza, the program director of our college. The same program director also asked me to do a solo performance as an opening to Diego El Cigala; one of Spain's most popular flamenco singers.
Where do you draw the line between being an artist and an entrepreneur? 
I only see myself as an artist. But as you know artists in Egypt need to be entrepreneurs to manage themselves. "Not enough venues; let's organize a festival" attitude. Everyone in the indie scene should work together to elevate the whole industry, and that's the initiative I took.
As the leading guitarist in the Middle East, and the success you have already acquired in the mainstream, underground, academic and entrepreneurial fields; are there any goals that you still have in mind? 
Firstly, I wouldn't like to be labeled as the "leading" guitarist in the Middle East, simple because there are a lot of guitarists that I consider better than me. You also can't compare guitarists who play different styles and genres with one another. Secondly, I have a lot of goals that I still work and long for, such as releasing solo albums (a step that is going to be taken very soon), going on a world tour with my own music, writing music for an orchestra, and wishing more success for Ewsal Bel 3araby.
WE SAID THIS: I can't think of a better start for #AScoopOfSuccess than with the most successful musician in the Arab World.