Kourtney Kardashian has officially been spotted in Egypt's North Coast with her Algerian boyfriend Younes Bendjima. Rumor has it that Bendjima and Kourtney came with business mogul Yasine Mansour for his birthday party.
The oldest of the Kardashian siblings, has been spotted at an Egyptian compound – Hacienda Bay – located in Egypt's stunningly beautiful North Coast. The Kardashian and her boyfriend are specifically staying at Mansour's beach house, located in the same compound. Before making her way to the North Coast, the Kardashian was spotted  having some fun at the Giza Pyramids.
All this is fine and well, except for one thing: the way popular Western news media outlets have commented on the Kardashian's visit to Egypt. For example, People Magazine, stated towards the end of an article – aimed at explaining why Kourtney was in Egypt, where she was staying, and what activities she has been spotted doing in Egypt- that Kourtney was present in the country with a "security team".
Considering that whether the Kardashians are merely going for lunch in their hometown of Los Angeles, or are traveling anywhere around the world there is a security team present with them, indicates that this is something that is a common practice for all of the Kardashians. It seems thus that Egypt can only be perceived by some Western media outlets as a country of uniquely unsafe streets, terrorists, suicide bombers, and/or radicals.
Indeed, regardless of the photographs/videos posted from the Kardashian's very own Instagram account indicating that she is safe, having fun with her friends, swimming in the sea, and just enjoying Egypt's beach, and again regardless of the sheer fact that wherever the Kardashians go there is a security team present, People Magazine still felt it necessary to mention she was traveling with a security team. This necessity, thus, seems to be motivated more by stereotypical views, surrounding the Middle Eastern region and it being extremely unsafe, than by actual rational facts.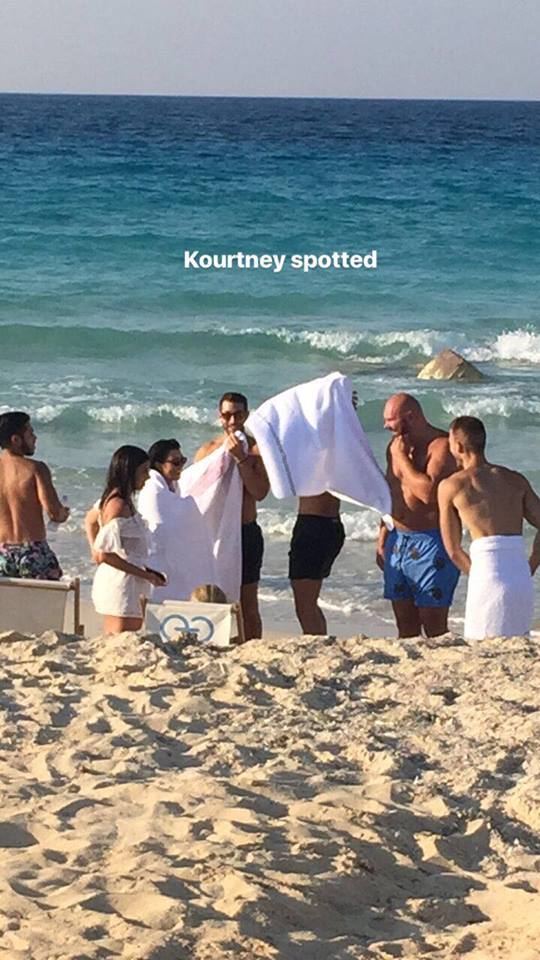 Furthermore, the editorial decision to disclose this piece of information at the end of an article – where Egypt was mentioned several times- is extremely questionable. This is the final thing readers will remember. This is the last and lasting psychological impression that People Magazine has chosen to leave its readers with: Egypt, Karadashian visit, security team.
When Kim Kardashian was literally tied down, threatened, and robbed in Paris, no one ever mentioned that Paris is unsafe, and no one dared to say that a celebrity needs a full security team to roam the streets of Paris. Yet, despite of the fact that terrorism happens in countries like the UK and France, and despite of the fact that no actual negative incident has been associated with a celebrity being present in Egypt, Western media still thinks it is alright to brand countries like Egypt as uniquely unsafe.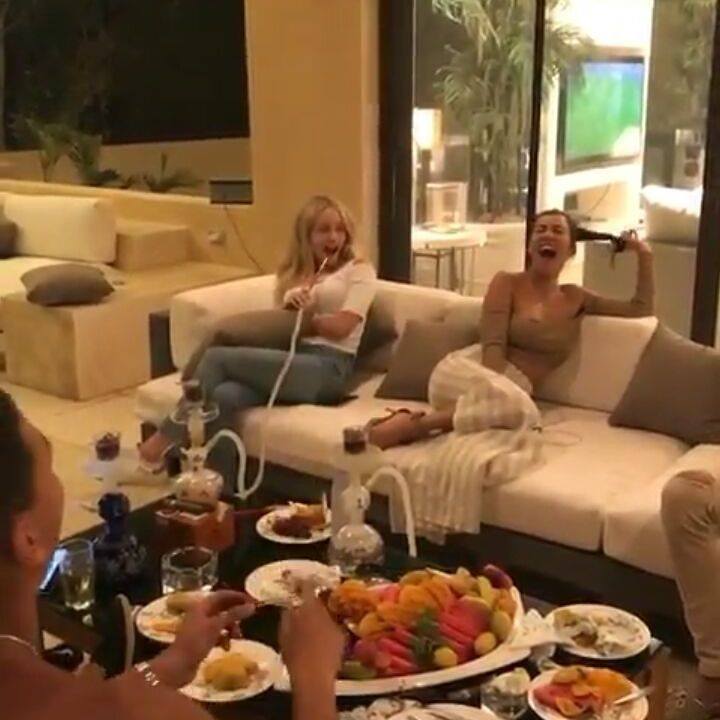 Egypt is a beautiful country, and we were so glad to see people visiting our beaches, and doing more than just the typical touristic activities associated with Egypt (like visiting the pyramids). Please, just let countries like Egypt have positive lime light, because we truly are as safe as variant touristic locations around the world.
WE SAID THIS: Let us know what you think in the comments section.