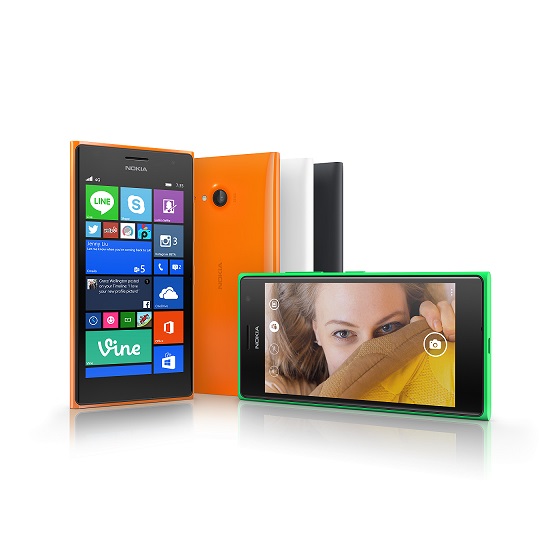 Remember when we used the rear-end camera to take selfies and if we were lucky enough a nose and mouth would make it into the shot? Those times are definitely over!
With over a million selfies being taken a day, it came as no surprise when Microsoft Mobile Devices  launched their latest Nokia Lumia 730-735 that embraces the selfie trend and allows the average person to take amazing selfies!
No need for selfie sticks or looking for the person with the longest arm, because Nokia Lumia 730-735 are equipped with a 5 MP wide-angle front facing camera. That means that not only has the quality of the photos improved, but it also allows more room for people to be in the picture. Get ready to take those group selfies!
After using a different operating system for quite a while the new interface took some getting used to. But after several tries, it is quite easy to get the hang of. After all, Windows have also been known for how user-friendly they are.
Wait! Let me take a selfie!
Lumia Selfie Apps
An app for selfies? Yup, that's just what it is. Forget having to change the camera to front-facing (yes, we've become that lazy!) because Lumia Selfie is specifically designed for taking selfies. You can also add filters, fine-tune facial details and create themes; no need to depend on Instagram just for that anymore.
Be careful not to make the same mistake I made though! With this app, you must remember to save every picture before going back to taking a new one. This was a bit annoying at first, since i ended up losing quite a few pictures, but it just needs a bit of getting used to.
Don't be surprised if you hear people shouting "shoot" wherever you go, it's just another Lumia user using the Voice Selfie app, allowing you to take a perfect selfie and prepare your pose in just a few seconds without pressing a single button. You can even have more fun and draw more attention to yourselves by choosing any ridiculous word you want, to give an order to the app to take a selfie, how about "bala7"? Could be the spin to "say cheese!".
This app gives you options to square the photo straight away, getting it ready for Instagram and also turn it into landscape; which is the perfect size for your Facebook cover photo.
We've had a bit of fun testing it out at the office! (You should've seen the first ones with the shocked faces, they really didn't believe it when I said "shoot" was the magic word!")
The main camera can also take great quality pictures with its 6.7 MP lens. With a bit of practice, there are some key features that can kick your photography skills up a notch and allow you to us blurred effects and create depth of field for the object in question.
Microsoft Mobile Devices have also tailored their new smartphone to the right target group by choosing the vibrant colour options used as protective covers. But since everyone now takes selfies, whatever your age group, you can choose from the bright green and orange or the original black and white colours.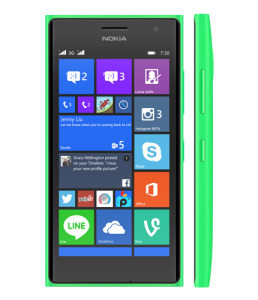 Powered with 4G and snapping selfies all day (and of course sharing them on social media), you'd expect the battery to drain out in no time! But surprisingly, after a whole day's event, the battery still stood strong!
Having tried out the quality of the camera on the Nokia #LumiaSelfie Tour with Microsoft, we were able to get the coolest pictures at Bastakiya and Bounce in Dubai.
I never thought so many selfies could be taken in one day, and even though the heat wasn't exactly in our favour, we all managed to have a great amount of fun testing out the phone and taking selfies!
At Bounce, we were introduced to a new app which has become one of my favourites, Microsoft Blink, which allows you to take great action shots by taking sequence photos. It allows you to preview the shots in a video sequence and captures it without the blurriness of the movement.
We even managed to test out the video quality at Bounce and we caught some great footage of bouncing up and down while having the time of our lives! Nothing calls for selfies more than places that bring out the inner kid in you.
Here are some selfies from the entire day: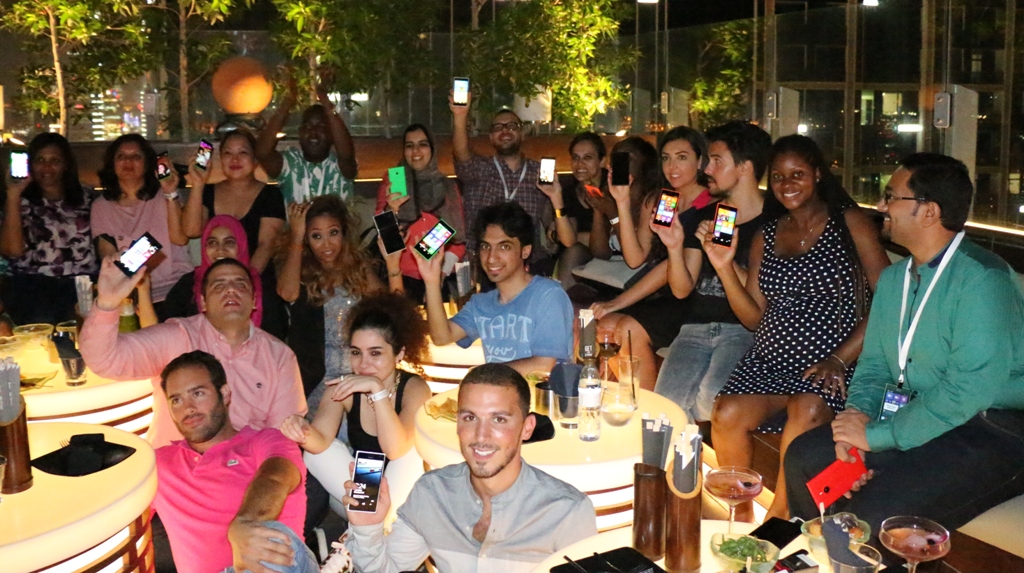 WE SAID THIS: Don't miss "Viral Visual Epic Around The World Selfies"