In the world of luxury jewelry, there are few designers who possess the ability to seamlessly blend artistry, innovation, and elegance with a touch of quirk. One such visionary is Nadine Ghosn, a renowned jewelry maker who has captivated the industry with her unique creations inspired by the multicultural background of her Lebanese-Brazilian descent. Ghosn has carved a niche for herself in the realm of high-end accessories.
Ghosn's designs are characterized by their boldness and originality. Due to her out-of-the-box creations, fashion icons like Drake, Alicia Keys, and Beyonce have slayed her daring pieces. She creates pieces that are both visually striking and emotionally evocative such as the "Shut Up" earrings sported by Beyoncé several times. We also know that Drake is one of Ghosn's fans as he invited her to attend his concert in New York and that's what started everything.
Ghosn's talent and innovation haven't gone unnoticed. Her designs have not only been worn by celebrities on red carpets, around the world but also featured on the pages of prestigious fashion magazines. Also, at the last Vegas Couture Jewelry show, she was awarded best jewelry piece in Innovation.
A standout collection of Ghosn is "The Eye," which showcases Ghosn's fascination with ancient Egyptian mythology. The eye motif symbolizes protection and enlightenment while adding an element of mystique. These intricately designed pendants and earrings have become highly sought-after among collectors worldwide. Besides her Bare and Vie collection, her best-selling ring is The Burger, which contains seven rings stacked together assembling the shape of a burger.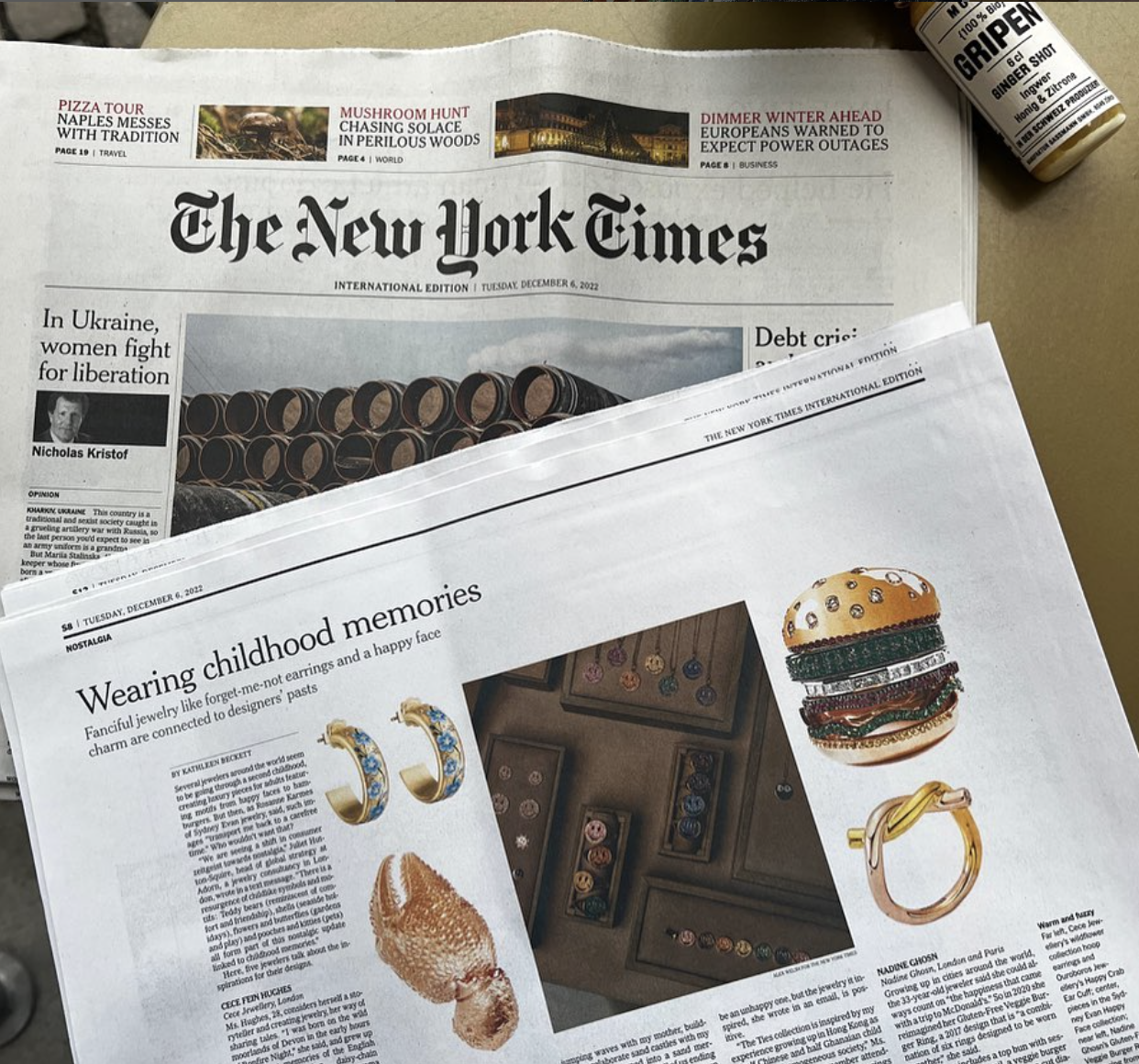 As Ghosn continues to push the boundaries of traditional jewelry making, we eagerly anticipate what artistic brilliance she will unveil next. In an industry that often values conformity over creativity, Ghosn's unwavering commitment to pushing boundaries serves as an inspiration for aspiring designers and lovers of fine jewelry alike.
WE SAID THIS: Don't Miss…When Jewellery Meets Royalty; Her Highness Sheikha Sana Al Maktoum Displays Her Debut Collection