The Egyptian diva and the Middle East's most admired singer, Umm Kulthum has never stopped taking over Arabic popular culture. Even 44 years after her departure, she continues to strike us all with her unquestioned charisma and authenticity, and most importantly a voice that carries all the history and emotions of the past.
During the opening of the 2019 Winter at Tantora Festival in Saudi Arabia, Umm Kulthum held the Arab world's second hologram concert – the first was in Egypt at the World Youth Forum! An intimate audience of 500 people saw a digitized version of the singer performing her hits backed by a live orchestra.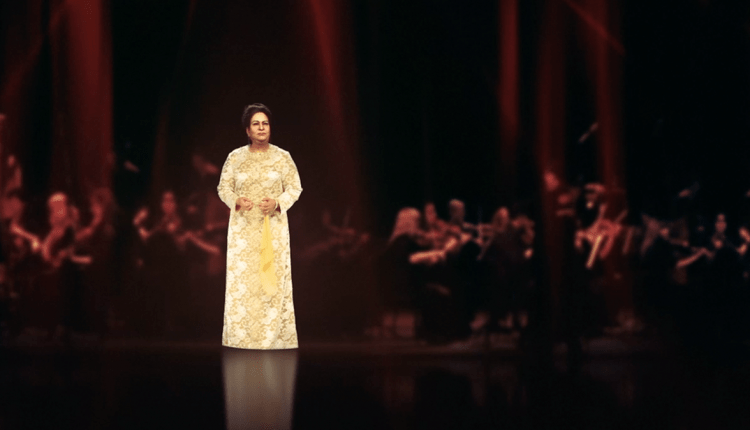 Due to the never-ending technology advancement, the Egyptian actress and singer "star of the orient" just made another appearance last weekend at the Dubai Opera in a hologram live performance. She wowed the crowds by arriving on stage in a cloud of digital dust, performing her most classical hits like Alf Leila Wa Leila and Enta Omri. The show gave us all hope that we still have a second chance to see the woman who challenged social norms and became such a historical symbol across the region.
WE SAID THIS: Prepare for some serious nostalgia!