Mohamed Ramadan has proved over the past few years that he can do no wrong in the eyes of his fans. The actor has a gigantic fan base, his box office numbers are insane and there are hundreds out there who worship him. This was all true, of course, until he posted a photo with former president Mohamed Hosni Mubarak's son, Gamal Mubarak.
The backlash was immediate. Some accused the actor of being a traitor to those who had lost their lives during the revolution, while others started explaining why Gamal Mubarak can never be considered a respectable citizen.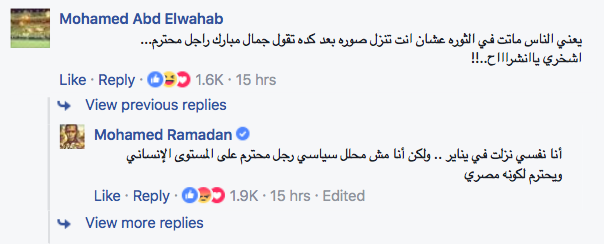 Ramadan immediately justified the released photo by explaining that he was one of the first citizens to join the January 2011, and June 30 revolutions. Ramadan continued to explain that Gamal Mubarak is currently a well-mannered Egyptian citizen, with no power and he has respect for him, as an Egyptian from an Egyptian family.
He added that even if Mubarak were in fact a part of any corrupt regime at any single point, those days were long  gone and he is now a peaceful citizen. Islam is a religion of forgiveness and Egypt is the land of peace.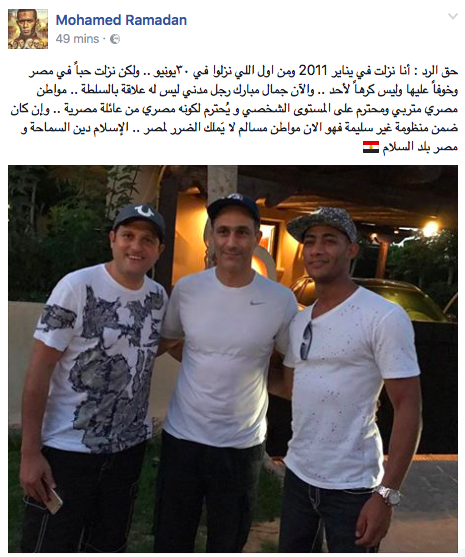 WE SAID THIS: Let us know what you think in the comments section.