Remember that red and weirdly positioned Marylin Monroe statue that appeared out of nowhere at the Cairo Opera House? Or that soldier inappropriately hugging a woman in Sohag? And, of course, who can forget the Nefertiti or the genetically-altered Oum Kalthoum!
Well, Egypt has done it again and this time it's all about the king, Mo Salah.
The second edition of the World Youth Forum kicked off last Saturday, aiming to spread a message of peace, prosperity, and hope amongst the younger generation. Yet, the only thing that spread faster than the speed of light was the displayed statue of Egypt's golden boy and football player, Mohamed Salah.
Long story short, the statue looks nothing like Mo Salah and as it quickly went viral, the sculptor suffered gravely from the negative feedback. According to Egypt Independent, Mai Abdallah considered the idea of carving out the statue back in 2016, which took her one month to complete. With open arms and a huge smile, the outline Mai chose represents the classic Mo Salah post-scoring pose.
However, Egypt's social media is ruthless when it comes to mistakes, which led Abdallah to release a statement explaining how it all went wrong.
The sculptor shared photos of the pre-bronze stage that in her opinion looked better.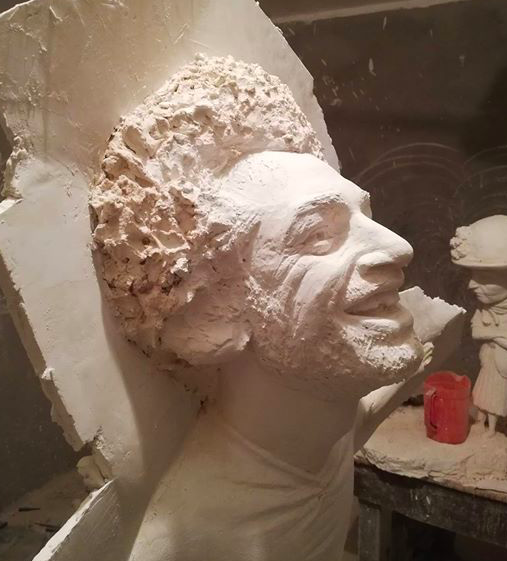 Abdallah even shared a tweet by Mo Salah; that has now been removed, wondering who the sculpture was supposed to be. We are glad the artist is taking it all with humor, we know how hard the internet can be.
WE SAID THIS: Just a reminder, Cristiano Ronaldo's statue was way worse than Mo's.