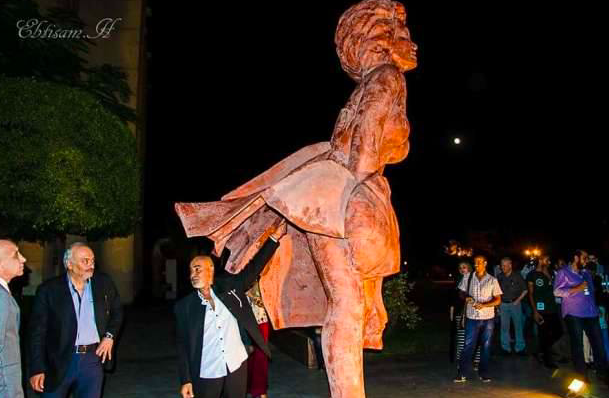 What on Earth is going on? Egypt has done it again, and this time it's not just some weirdly positioned statue, it's an actual deformed version of an internationally recognized touristic site. The famous Marylin Monroe statue 'Forever Marylin' in Palm Springs, California, has been Egyptianized and it's not pretty.
Egypt went on a creative spree and presented us with a mud colored Marylin statue in the middle of Cairo Opera House. The color is horrible, the design is horrible, it's just all horrible.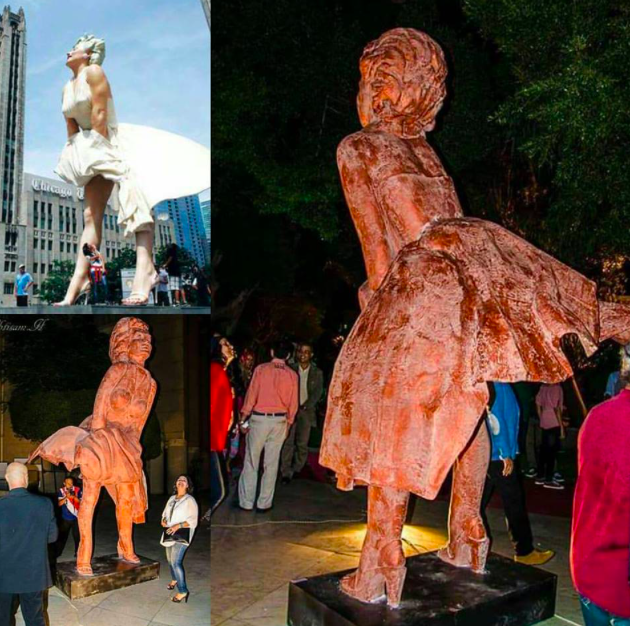 We don't blame the artist. We actually blame the person who approved this abomination. Cairo Opera House is no place for mistakes.
WE SAID THIS: Please remove this thing immediately.