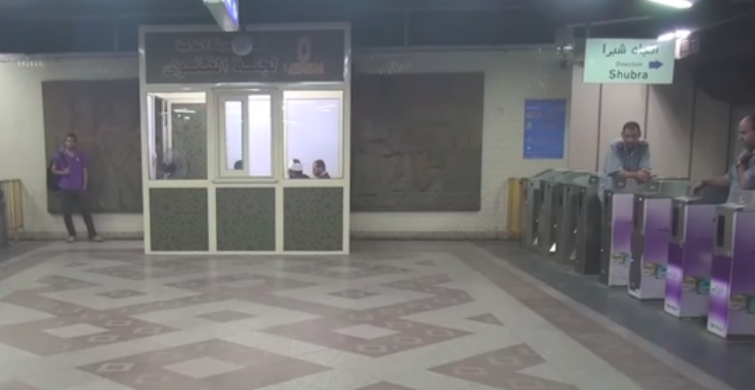 Cairo's Downtown Al Shohada metro station has caused quite the social media outrage this past week. In what many thought was a random and out of place decision, a fatwa committee booth was set up at the metro station with two on duty Al-Azhar sunni clerics present.
The kiosk is one of many others planned to be installed in metro stations. Al-Azhar News announced that on the kiosk's first day, it had 142 visitors. According to Sheikh Ali Mostafa, the Secretary-General of the Affiliated Islamic Research Academy, Mohi El Din Afifi, hopes that it will bring Al-Azhar closer to the people.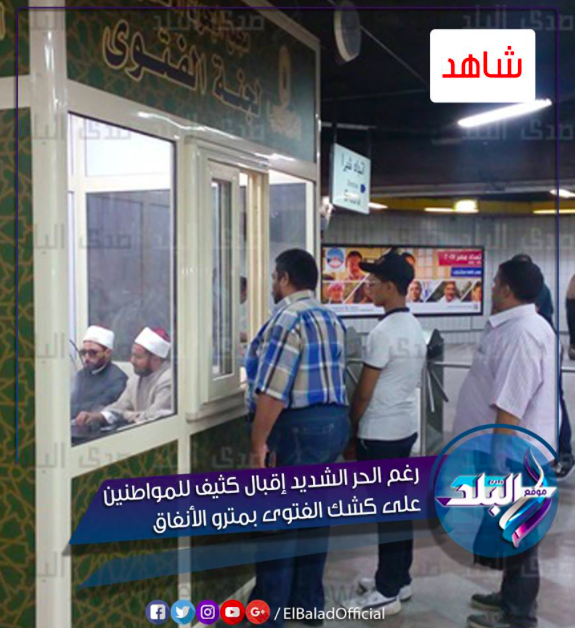 "The response from the public has been overwhelming. There is a real hunger for knowledge about religious matters," Sheikh Ahmed Ramzy, the second cleric, told Al-Monitor. However, the reaction on social media was far from positive. Citizens were quite worried about bringing matters of religion to public transportation areas.
Ahmed Abdel Hadi, the official spokesman for the Metro Company, explained to Youm7 that the fatwa stalls aim at countering radical thoughts. The clerics hope to modify extremist ideologies by answering citizen's questions.
WE SAID THIS: Let us know what you think in the comments section.