It started out as an idea born of frustration at the lack of modest clothing options in stores of well-known fashion brands. Today, after years of hard work, Pepla stands out as the leading modest fashion alternative in the Egyptian market and the only homegrown brand to be featured at Debenhams, CFC's largest clothing retailer.
From a young age, the two sisters behind the startup, Dina and Farah El Mosalami, did not feel that the options of fast fashion and major brands were representative of them or their lifestyles. This frustration, along with a passion for fashion, has driven both girls to pursue their own dream of providing young girls in Egypt with a modest, yet stylish and vibrant option of clothing; they called their online store Pepla, and the rest was history.
Usually, big names such as Debenhams only include their own brands, but for them to select a local, all-Egyptian brand speaks volumes on Pepla's ingenuity and competence. Last Friday, for the first time in history, a homegrown brand officially had its own section in the giant, multinational retailer's Cairo Festival City branch.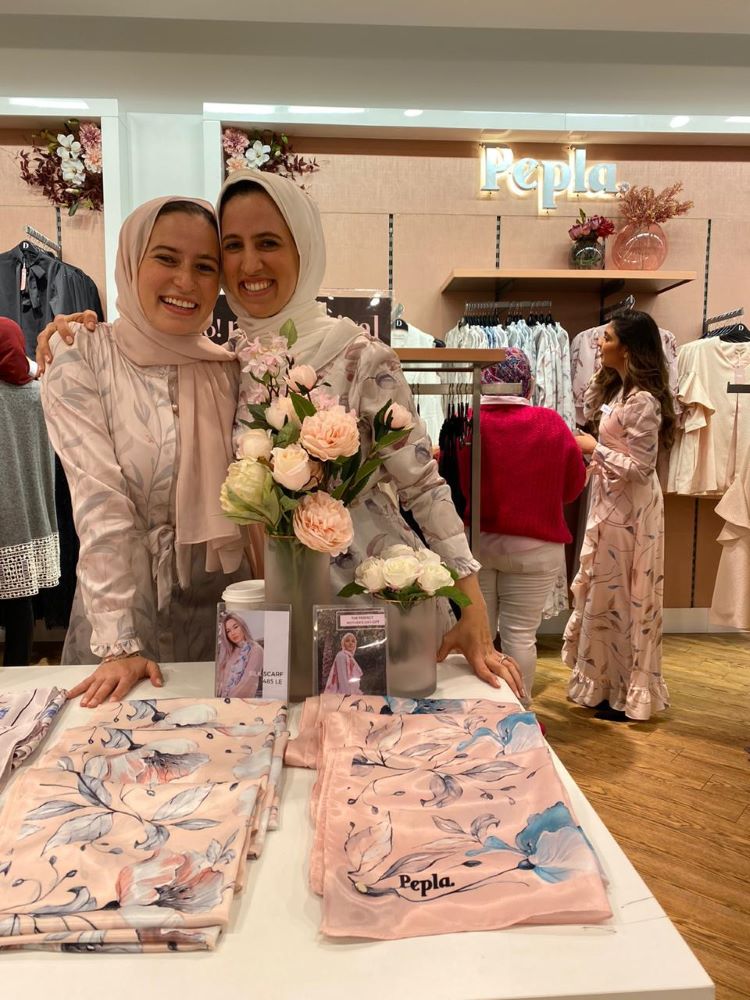 The duo had a mural on one wall showcasing the chapters of their story, from learning about the different types of textiles to the positive feedback sent to them by their many satisfied customers. The pictures also reminisce about the time when they participated in Start-Up Egypt's 8th Cycle, which has just finished its incubation phase. Pepla, Start Up Egypt's latest venture, was registered and received equity-free seed funding through the program.
Since 2011, Start Up Egypt, one of INJAZ EGYPT's programs, has been one of the leading incubators of Egypt, nestling many of the country's best-performing startups such as Solarize Egypt, Up Fuse, Gazef, and Goods Mart. All of these projects have grown with the help and mentorship of Start Up Egypt from a simple idea into a driving factor of the Egyptian economy providing jobs and livelihoods to thousands of working families.
The two talented sisters are now in Debenhams and are ready to take over the Egyptian market with their on-fleek hijab line and their modest, stylish dresses.
WE SAID THIS: Congratulations, Farah and Dina! We wish you and Pepla all the best!