Meet Ruba Al-Riyahi, the First Visually-Impaired Journalist in Jordan's Press Association
Via Al-Ghad.
By Muhammed Aladdin
The awe-inspiring story of visually-impaired Journalist, Ruba Al-Riyahi, has moved hearts whether here in the Arabic-speaking world or overseas. In pure defiance to social expectations, the young aspiring journalist did the impossible, painting a more empowered picture of the special needs community in Jordan and the Middle East.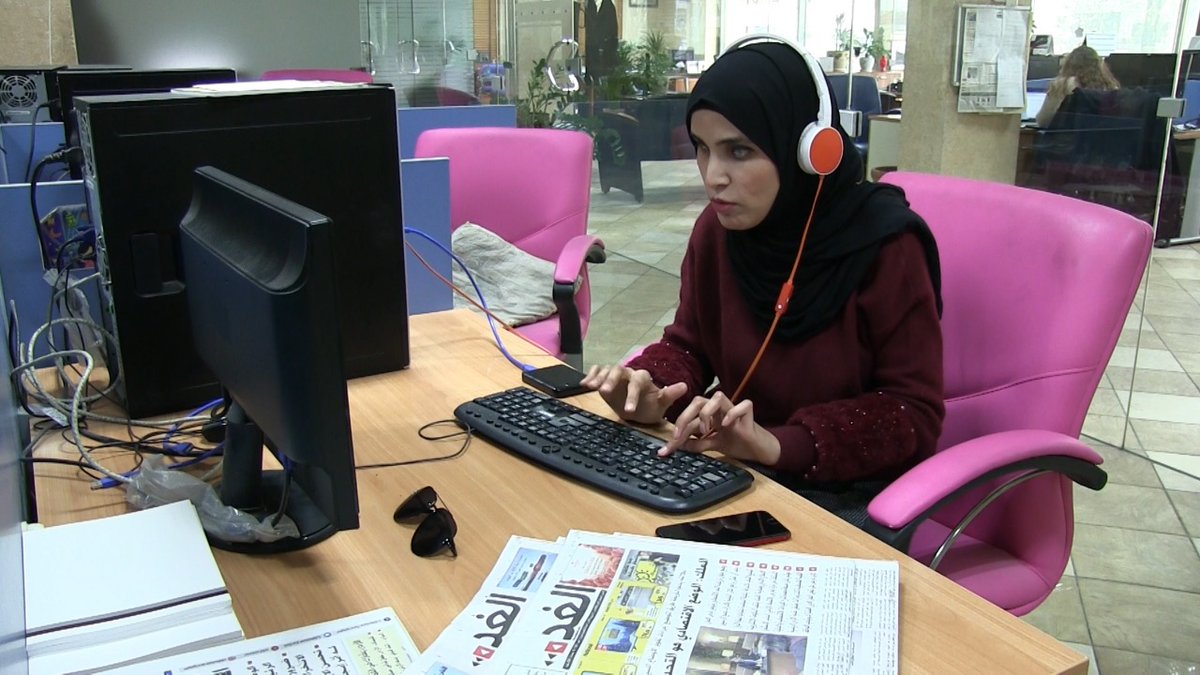 Despite the numerous odds stacked against her, Ruba Al-Riyahi was determined to look for a job after graduation. And indeed, she did; however, not many news agencies were keen on hiring a blind person. After two years of searching, Al-Riyahi shared her story on a radio show, and fortunately, the editor-in-chief of the Jordanian paper Al-Ghad was listening; and in no time, she had a job.
For seven consecutive years, she has been writing for the lifestyle section of the magazine. "People with disabilities are always considered to be in need of help. "So many find it strange when we are successful or achieve anything," Al-Riyahi told Now This. "I felt a responsibility to reflect a bright image of myself and of others, to show that we can achieve anything we want."
Through her daily writings, she urged the special needs community to have confidence in their own abilities and to rise above the challenges; for, after all, she had rightly believed that we all are humans and that those with disabilities can have the same impact as those who do not.
"Of course, technology has solved a lot of problems," she explained. "I write using a regular computer. I transcribe my pieces without anyone's help."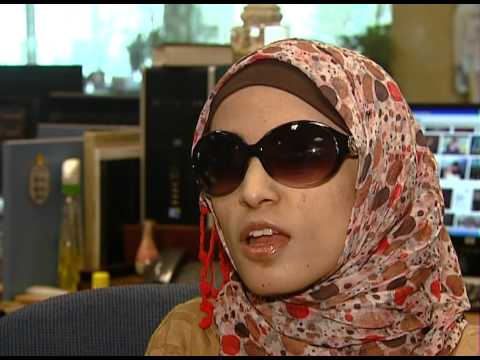 In March, Ruba Al-Riyahi was inducted into Jordanian Press Association. The long-established union offers members a number of privileges including housing opportunities, as well as educational scholarships to their family members.
Her story has been full of struggle, yet her perseverance has inspired thousands around the world. To this day, Al-Riyahi still visits her old high school, the first of its kind for visually-impaired students in Jordan. Many of the young girls there were inspired by what she is doing, and like her, they want to graduate and leave their special mark.
WE SAID THIS: Way to show the world what you are capable of, Ruba! We are proud of you!