The Middle East is a rich region in culture, history, natural beauty and, well, every other way possible, in our opinion! The region also has a wonderful variety among its countries in dialects, habits and resources. For that, the Middle East offers food that is nothing short of fantastic.
Each country shines with its own national dishes and delicious local produce that just won't taste as succulent anywhere else in the world. Here's a brief guide:
Yemen
Raisins
Saltah
Yemen's answer to Morocco's tagine is saltah. A delicious stew of brown meat, tomatoes, chilies and lots of veggies and herbs. Make sure to have Yemeni flat bread on the side.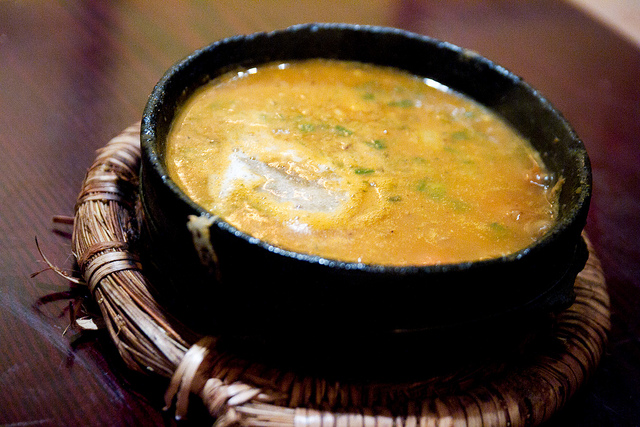 Palestine
Olives & Olive Oil AKA  Zaytoun
Available around the world in bottled form, with the Israeli conflict, this stuff has been flying off the shelves. Have a look at  Zaytoun for more information and a range of items.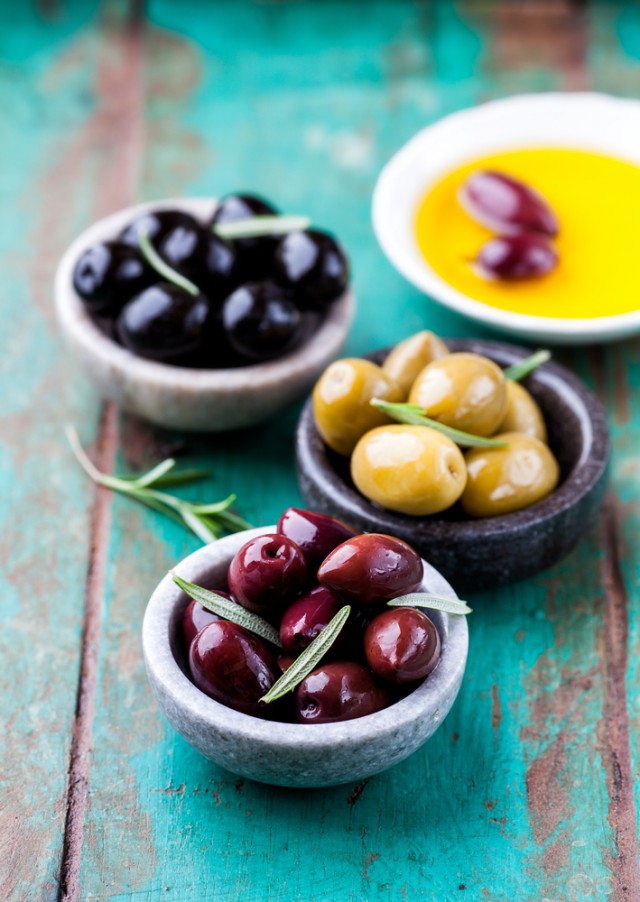 Maklouba (Turnover)
A full meal all in one dish, there are different versions of this dish ranging from vegetarian to a carnivore's dream. Usually set with a rice base, you will find variations of this dish around the Middle East, but there is no doubt where it's homeland lies.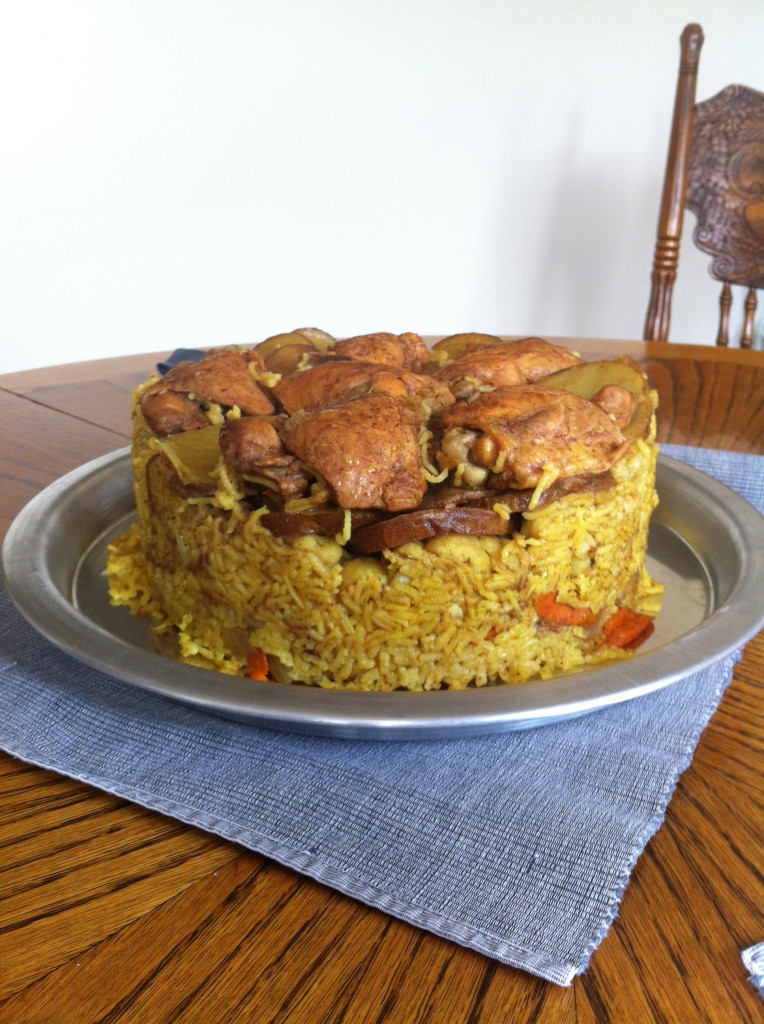 Musakhan (Sumac chicken with sauteed onions)
"Usually prepared during the olive oil pressing season to celebrate freshly pressed oil, but you can see it on the menu all year round in family gatherings and parties. "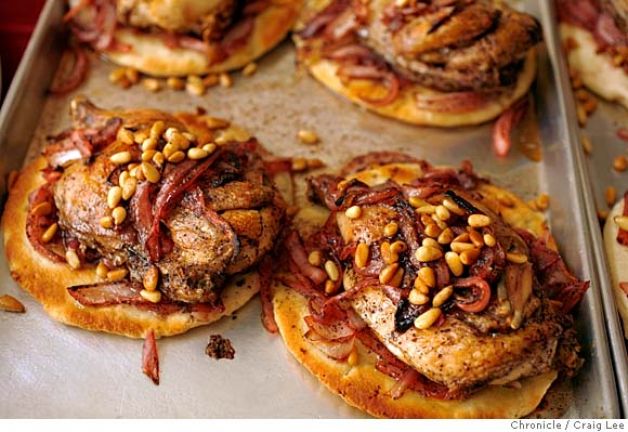 Morocco
Couscous
Couscous is a staple dish through out the North African region and especially in Morocco. In fact, its popularity crossed seas and oceans and it was voted to be France's number one favorite dish in 2011, according to Vie Pratique Gourmand magazine. This yummy side dish can be served with meat and vegetable stews or enjoyed as a snack on its own.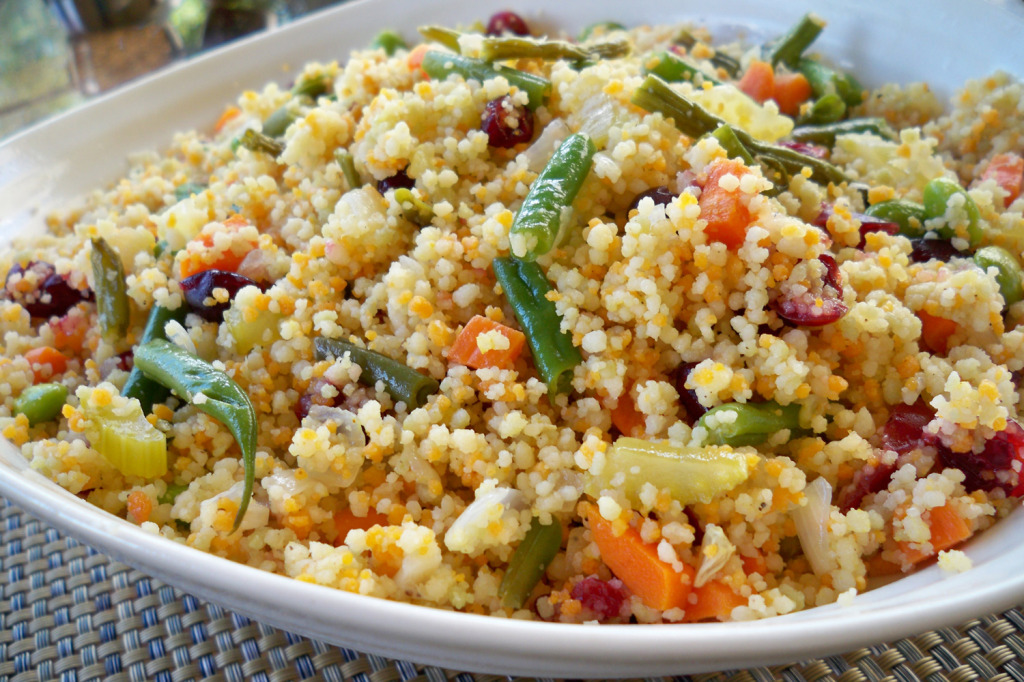 Pastilla
"Pastilla is made up of thin layers of pastry with cut up chicken, eggs and, well, yummy goodness. Baked and with an extra sprinkle of powdered sugar, Moroccan will soon be one of your favorite cuisines."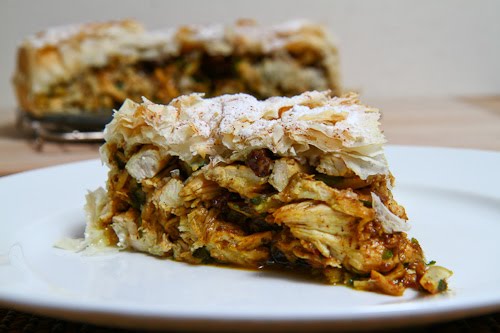 Chicken Tagine with Preserved Lemons & Olives
There is a huge misconception about Morrocan cuisine that tajine is an actual dish when, in fact, tajine is the pot that these dishes are cooked in. This one in particular has that perfect zesty tang to it, with a sauce produced from the oils and lemon. It is perfectly served with a side of couscous, Northern Africa's version of rice.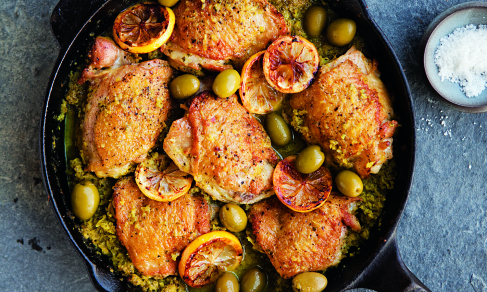 KSA
Kabsa
Kabsa doesn't need an introduction. It's probably one of the most well-known dishes across the region. A hearty dish with basmati rice and MANY hunks of meat.
Dates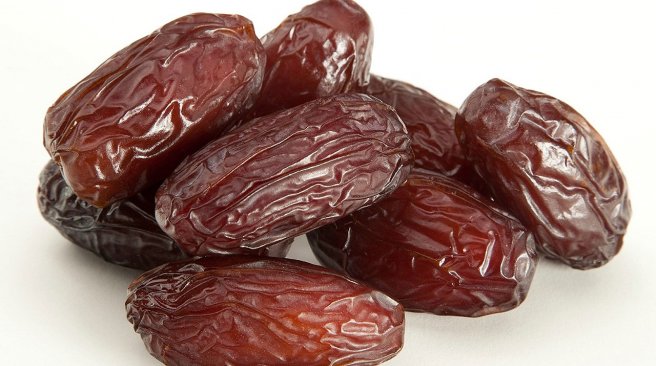 Arabian Coffee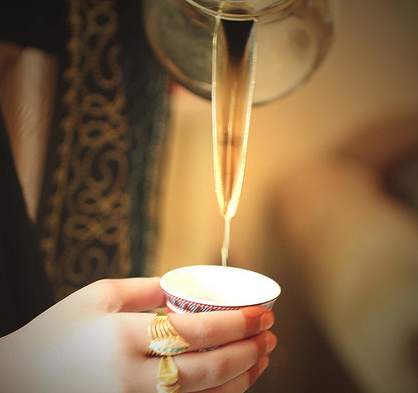 Syria
Shawerma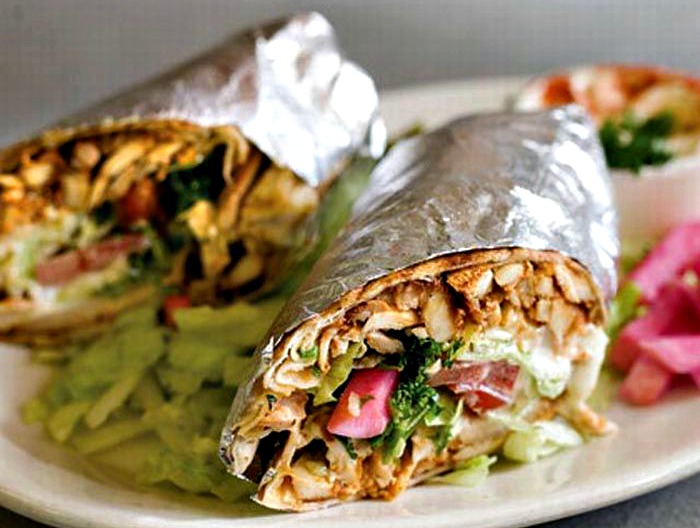 Fatayer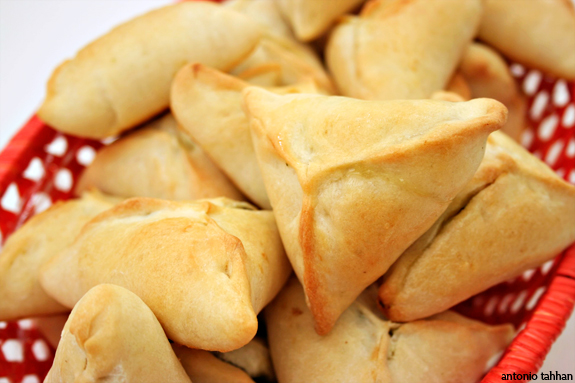 Egypt
Koshary
Koshary is one of the most famous Egyptian dishes which contains rice, macaroni and lentils mixed together, topped with a tomato-vinegar sauce.
Molokheya
This is a traditional Egyptian dish made from from the leaves of the Jute plant and infused with garlic-y goodness. If you haven't tried it, you're missing out!
Feteer
Lovingly referred to as "Egyptian pizza"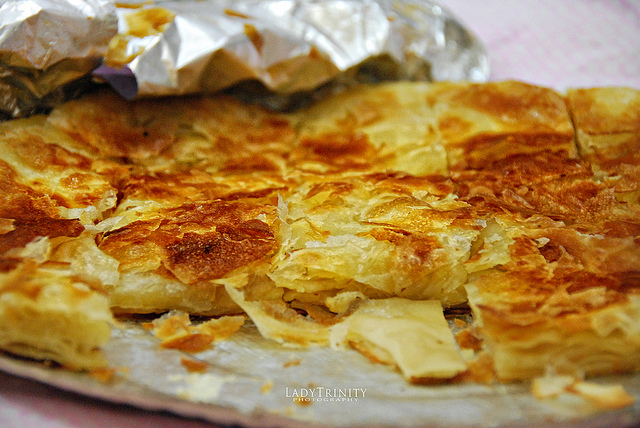 Seafood (Alexandria/Port Said)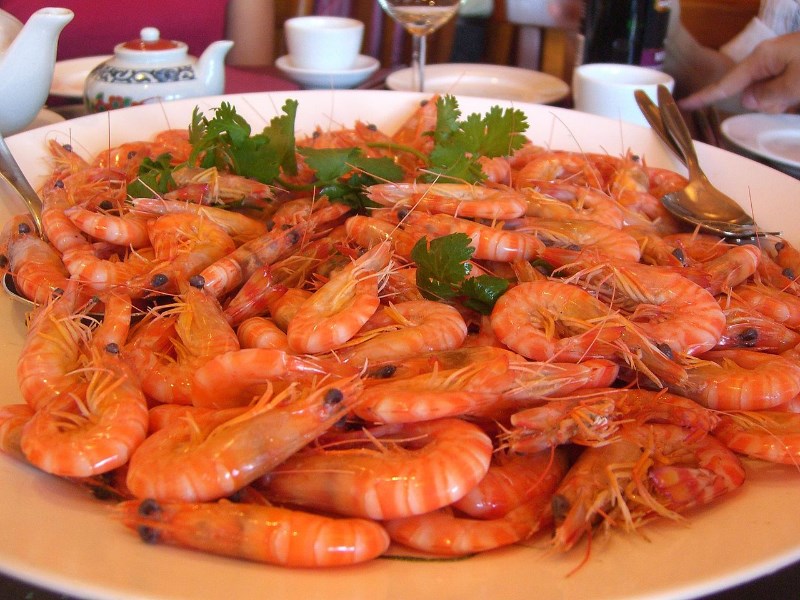 UAE
Camel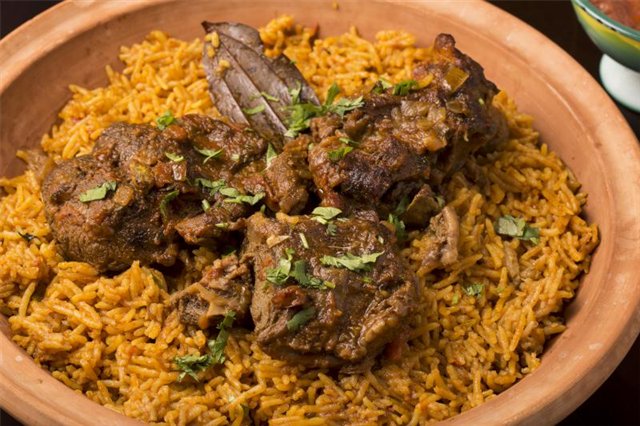 Khabees
This traditional Emirati sweet dish is usually served for breakfast is made of toasted flour and oil.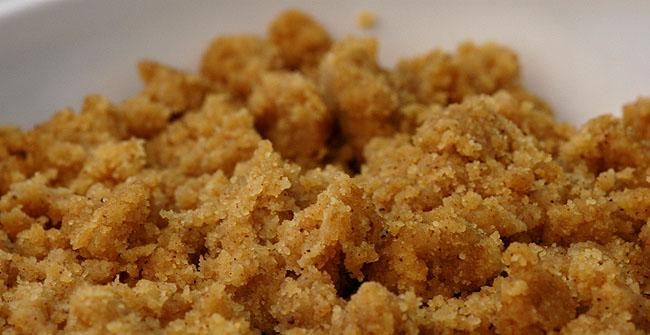 Kuwait and Bahrain
Majboos
Majboos is an Arabic dish which is similar to Indian chicken biryani, but a lot easier to make and even more delicious.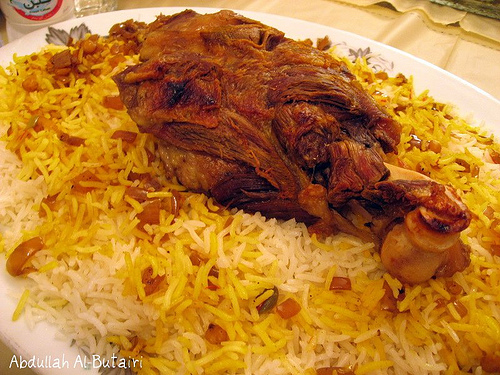 Iraq
Samak Masgoof
Samak Masgoof is a traditional Iraqi dish, consisting of seasoned, grilled fish.
Jordan
Mansaf
The national dish of Jordan is made of lamb cooked in a sauce of fermented dried yogurt and served with rice or bulgur.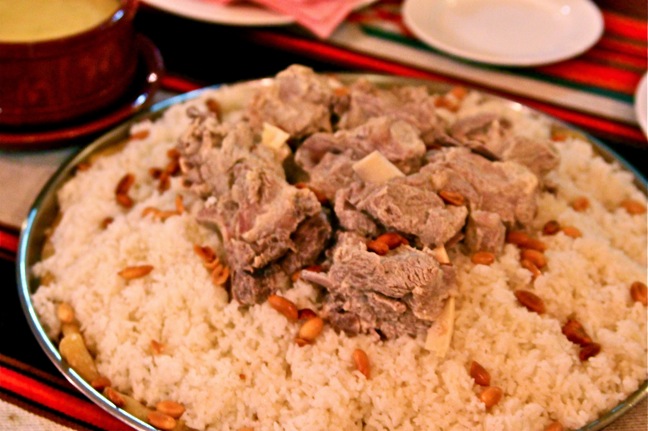 Libya
Bazeen
The most well-known Bazeen is made of a mixture of 3 parts barley flour to 1 part wheat flour.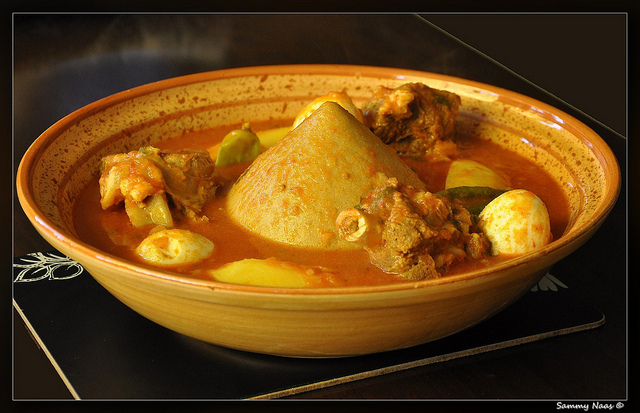 WE SAID THIS: Don't miss 10 Alexandrian Dishes You Can't Live Without.